Zebra Intelligent Cabinets, Racks, Cradle Locks, and Customised Mobile Carts help ensure assets and workflows function in tandem at high performance and optimal security to accelerate business in warehouse, transportation & logistics, retail, and healthcare operations.
To maximise the use and productivity of your devices—such as mobile computers, mobile printers and tablets—Zebra Intelligent Cabinets offer an adaptable portfolio of end-to-end device storage solutions, software automation and security applications, as well as ongoing support.
Consolidate and Connect to Optimise Performance
With Zebra Intelligent Cabinets standardised modular and customised storage solutions portfolio, you can maximise the long-term performance of each device through effective management, making every device ready for optimum use during every shift without interrupting operations. Zebra Intelligent Cabinets consolidates your Zebra mobile devices and connects them for reporting, battery charging, access management and more.
Automate Workflows with Zebra's Access Management System™
Drive user and operational efficiencies through easy and rapid access to your devices using Zebra's Access Management System™. Individual user tracking and reporting removes the need for additional supervisory resources, speeds up device readiness to commence shift, reduces delay at the end of shift and increases the overall quality of service of your operations while reducing costs.
Protect Devices with Authorised-Only Security
With Zebra's Access Management System, Zebra Intelligent Cabinets enables controlled issuing of devices and device readiness, so your operations can ensure your assets and workflows function in tandem at high performance and optimal security. Our offerings deliver multiple security layers to support personal ownership and accountability from users, which can reduce device loss, damage, repairs and replacements to deliver a significant reduction in Total Cost of Ownership.
Cabinets
Zebra Asset Management Systems (ZAMS)
Open Racks
Cradle Locks
Mobile Carts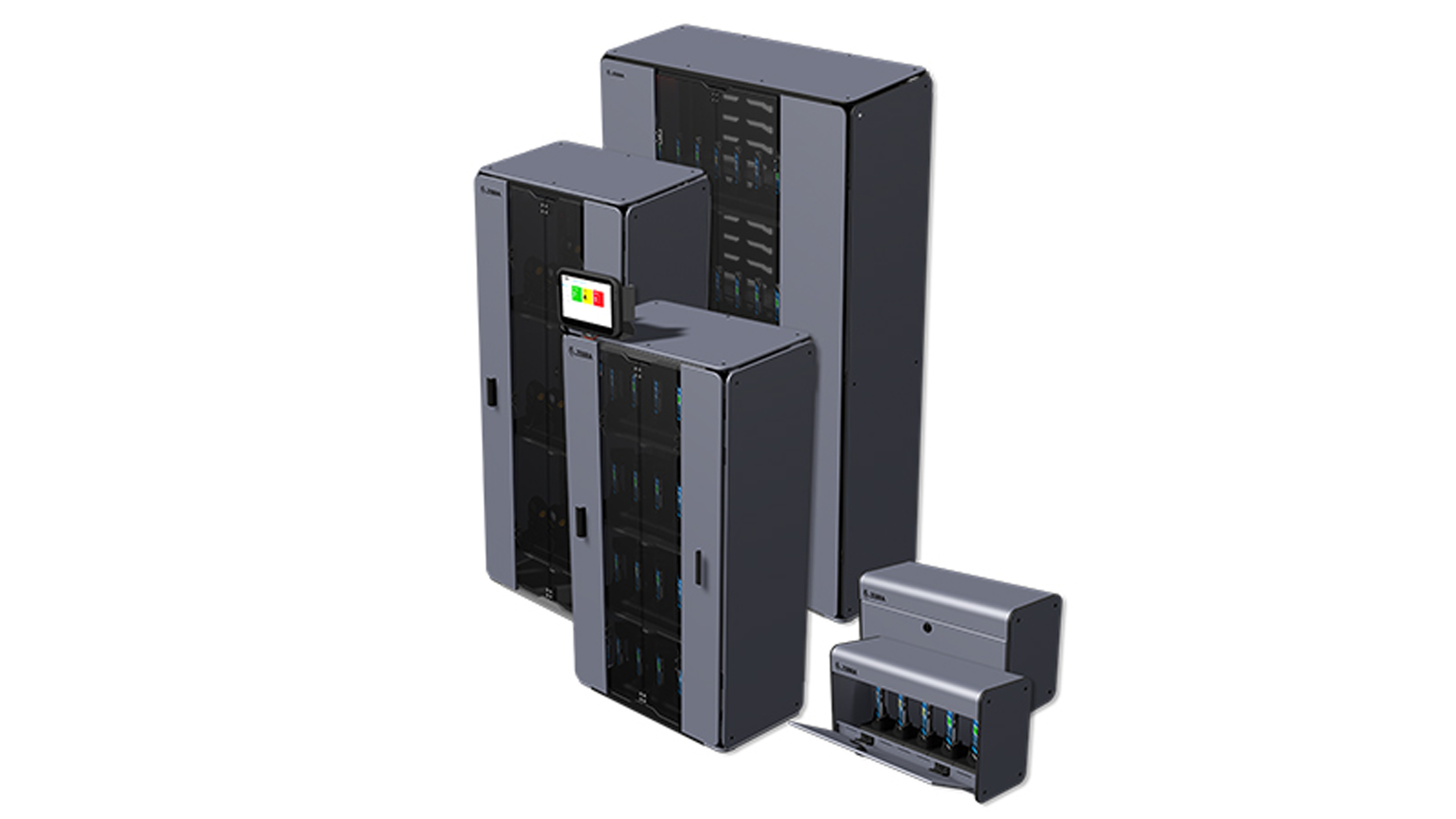 Standardised Modular Portfolio Cabinets
Enhanced Security Options

With Zebra's Access Management System and enhanced security options, standardised modular cabinets can reduce device loss and damage while increasing workflow efficiencies. With six storage sizes from Compact to Extreme, these cabinets offer storage capacities from 5 to 100 dependent on device type and cradles used.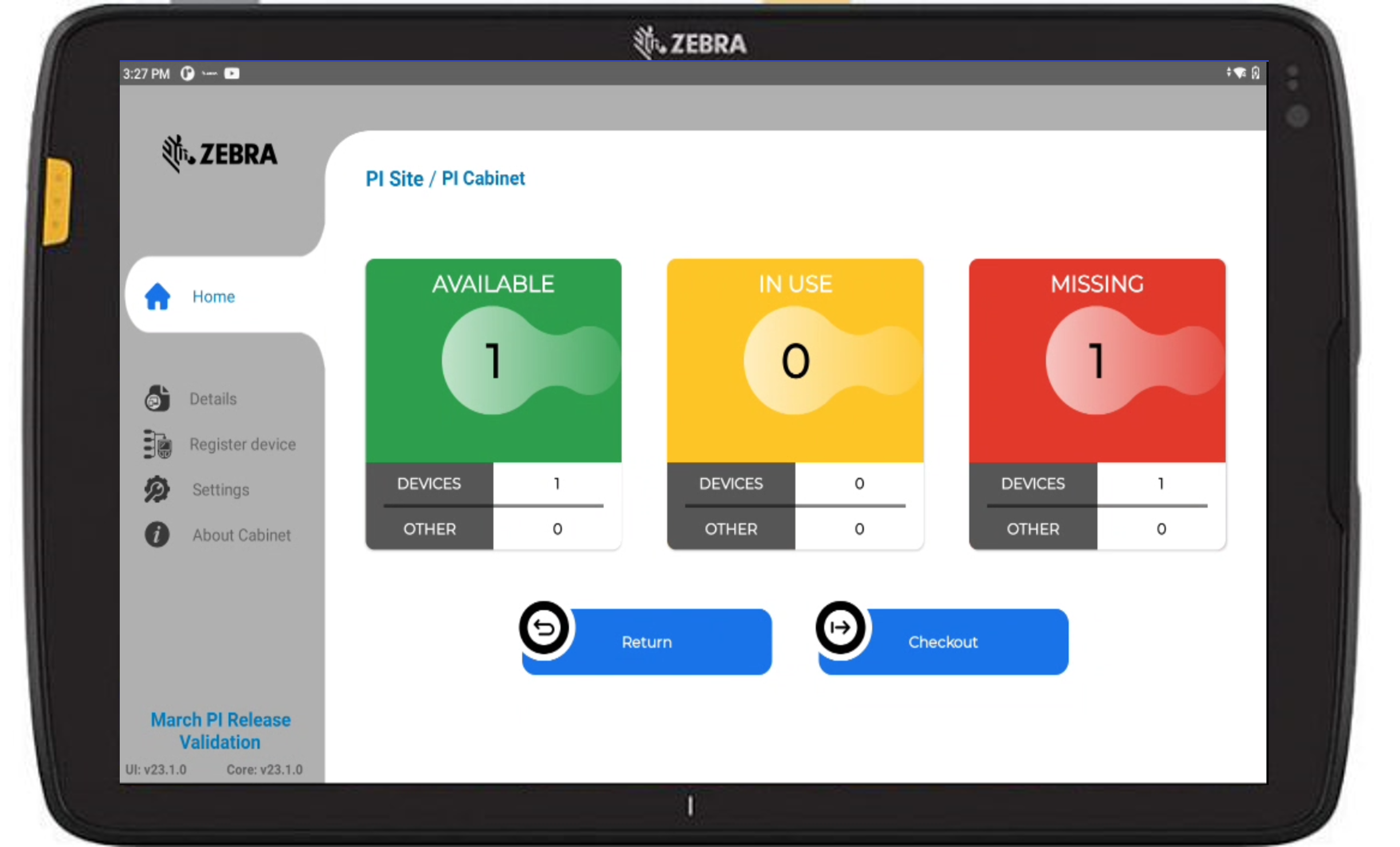 Zebra Asset Management Systems (ZAMS)
Automated access management for Zebra mobile devices
This software solution turns Zebra Intelligent Cabinets into powerful automated device administrators that can track which worker is using which device — and ensure devices are always stored securely and fully charged before placed into service on a shift.
Authorised personnel can easily access the intuitive cloud-based software on the display attached to the cabinet or via a browser.
Standardised Modular Portfolio Open Racks
Consolidated Access
Single-sided or double-sided, standardised modular open racks store 30-60 devices with multiple device configurations, several mounting and built-in options to fit the needs of your physical work space and operational workflows.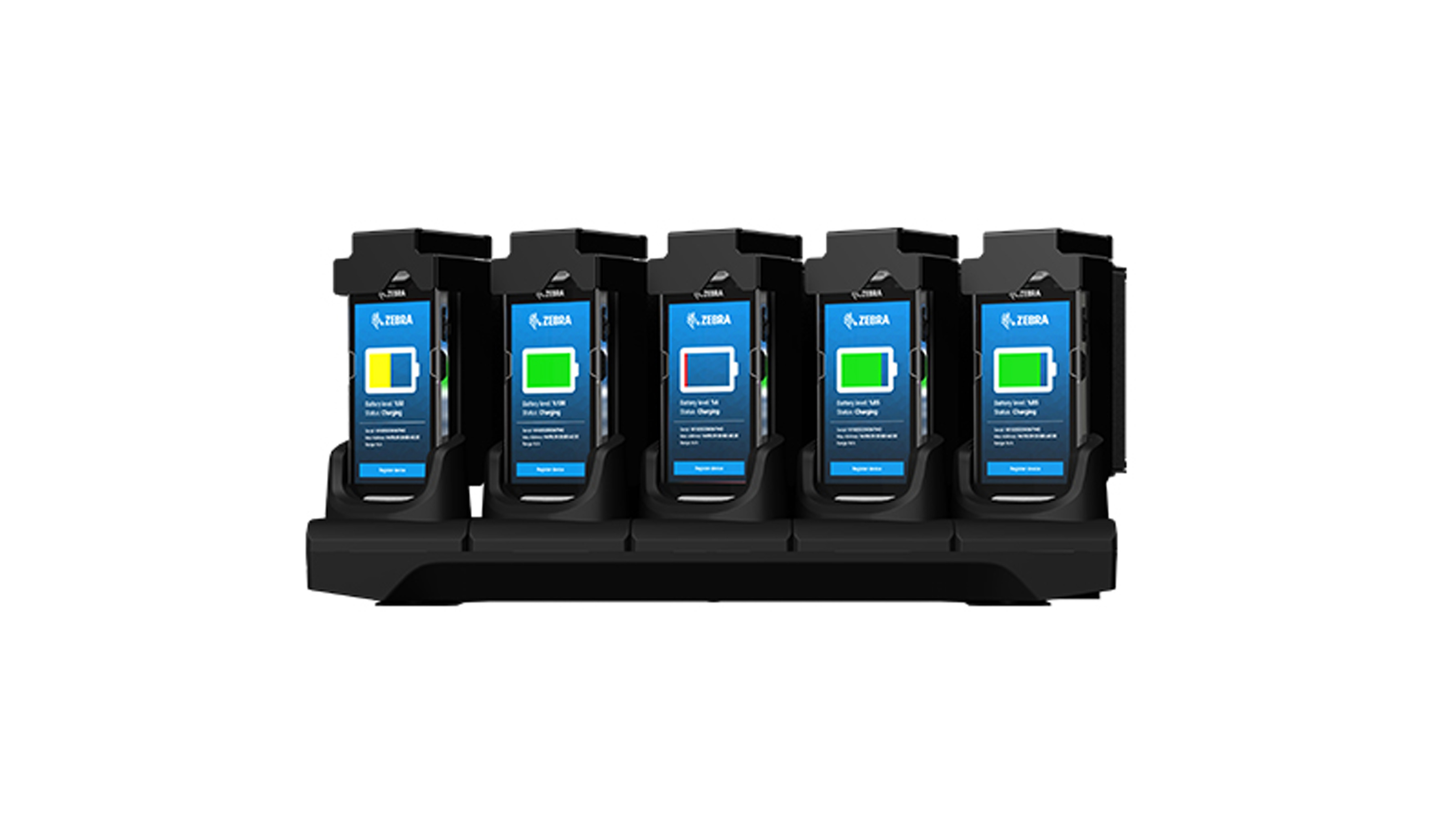 Standardised Modular Portfolio Cradle Locks
Compatible with Zebra Intelligent Racks and Cabinets

Compatible with Zebra's TC5x and TC7x cradles, standardised modular cradle locks provide mechanical locking and Zebra's Access Management System automates workflows and battery charge status to improve user accountability, and enhance device security and performance. Cradle locks can be mounted on walls or desks, inside cabinets or on carts to make them mobile.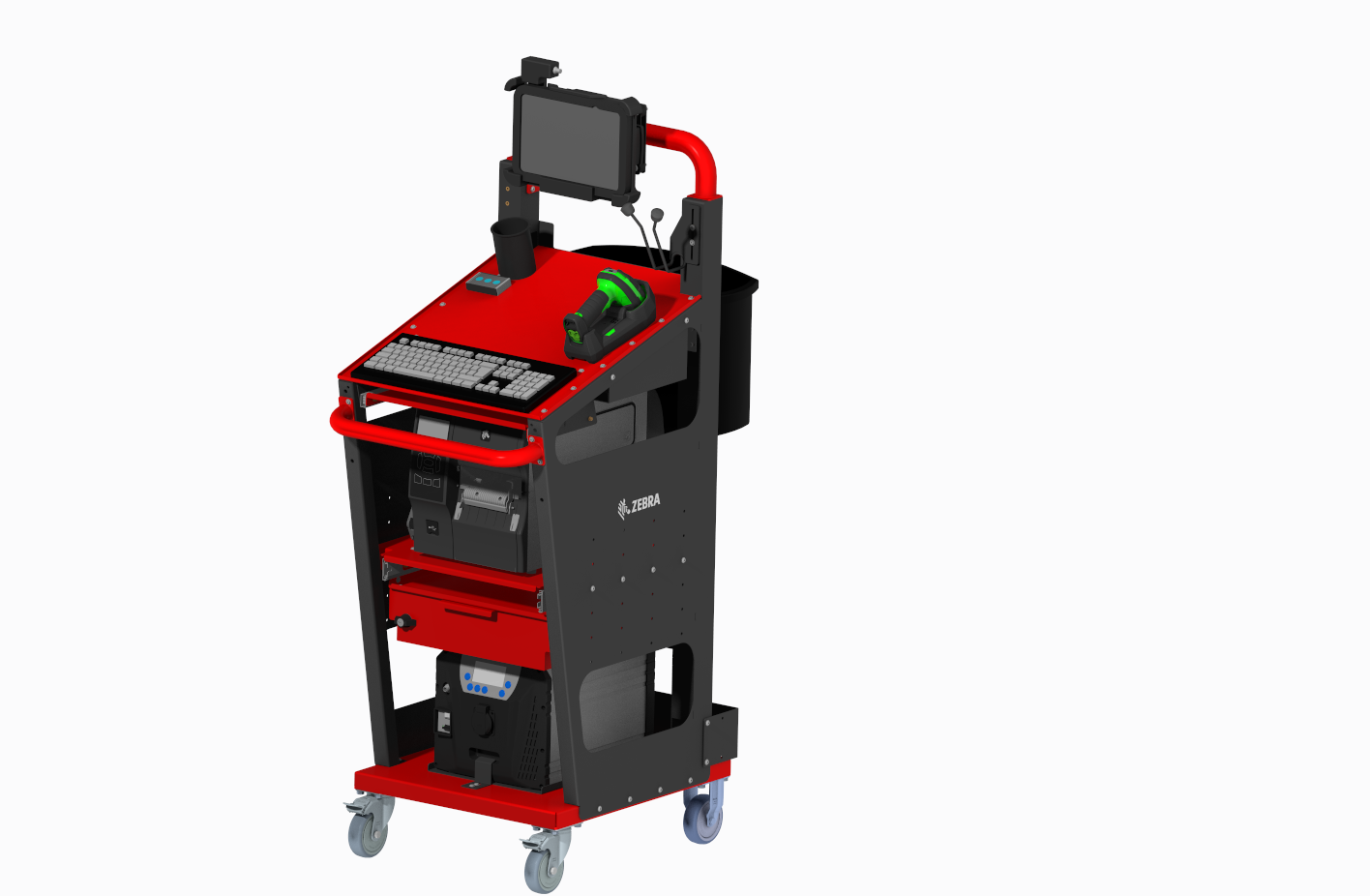 Mobile Carts
Mobile and Secure
Create a complete mobile workstation to improve workflow efficiencies with a custom, self-contained and self-powered Zebra mobile cart, everything workers need to manage inventory is always right at their fingertips, no matter where they are in your facility.