Zebra Perspectives
RIS News: Feature Story
Vera Bradley relies on Zebra task management and scheduling solutions to streamline execution, improve automated management and enhance communications in stores (U.S.).
Forbes: Feature Story
Walgreens deployed Antuit.ai to better decipher factors that influence and shape customer behavior and demand (U.S.).
Robotics 24/7: Feature story
Jim Lawton shares how autonomous mobile robots (AMRs) can fill the labor gap in warehouse operations and manufacturing (U.S.).
MUYPYMES: FEATURE STORY
The adoption of autonomous mobile robots (AMRs) is key to guaranteed scalability in warehouses (Spain).
01NET: FEATURE STORY
Enzo Tumminaro discusses new shopper habits and The Modern Store by Zebra (Italy).
LOGISTICS MANAGER: FEATURE STORY
CEWE implements Zebra fixed industrial scanning solution to automate production workflows (Great Britain).
ANSA: FEATURE STORY
Why more companies are turning to RFID technology to better manager workflows (Italy).
The Intelligent Enterprise
The convergence of Internet of Things (IoT), mobility, and cloud computing have led to an operational paradigm known as the Intelligent Enterprise.
Ted Partnership: The Next Wave
The 4th Industrial Revolution is bringing a tsunami of change affecting the ways we interact with and adapt to technology.
Vision Studies: Zebra's Latest Research Reports
Unique market insights, challenges and key trends transforming your industry.
Zebra Webinar Hub
Find past webinars and sign up for upcoming webinars on a variety of markets and topics.
LIVERPOOL GAINS REAL-TIME VISIBILTY INTO PROJECTS AND TASKS
Reflexis task management solutions have helped the retail company enhance customer service and build upon innovative ideas.
ID LOGISTICS POLSKA BOOSTS OPERATIONS WITH LATEST WAREHOUSING TECHNOLOGY
The logistics company turned to Zebra Android™ devices to improve efficiency and enhance e-commerce fulfillment capabilities within a new warehouse.
HUNT COUNTRY COMPONENTS IMPROVES CUSTOMER SATISFACTION
Zebra's RFID solution helped the company improve order accuracy while providing customers with real-time visibility into the status of their orders.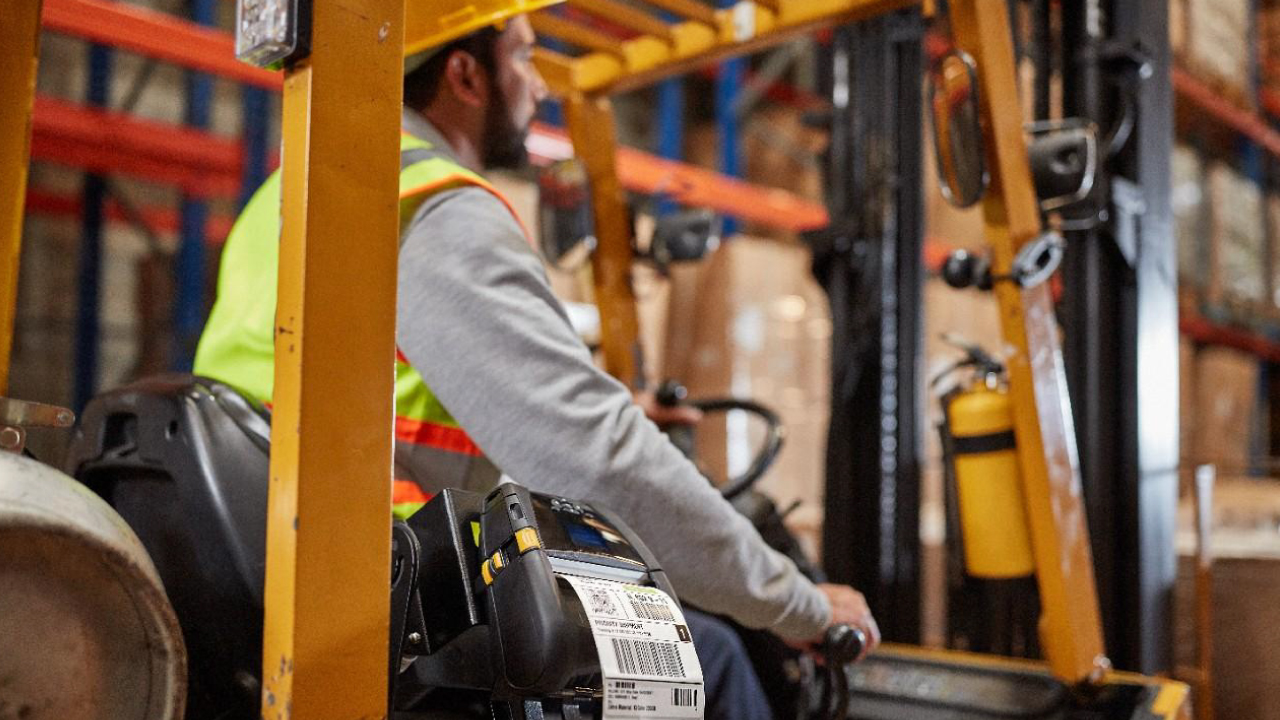 The Year is 2025, and This is What Has Become of the Warehouse
Things seem to change by the minute these days. Yet, one thing is constant: warehouse operating models are evolving. Read our "diary" to see what a day in the life of a warehouse worker might look like in just a few years.
Events
See how Zebra can help improve your business through products and solutions that identify, track and manage assets, transactions and people. Consult our experts at these upcoming events.