Optimise Cross-Docking Operations with Zebra's Mobile Warehouse Solutions for Efficient Asset Coordination
Coordinating cross-docking activities require a high degree of visibility of assets to ensure efficient and accurate movement of both goods, equipment, and people. Zebra's mobile solutions help ensure that right shipments are put on the right trailer in the right order – making sure last out is first in – so drivers don't experience delays while making deliveries.
Gain Speed and Accuracy
Automated scanning processes with RFID technology quickly and accurately sort and track pallets on the move.  
Devices Built to Last
Deploy rugged devices that are tough enough to withstand continuous use in hostile operational environments and reduce the need to replace them as often.
Instant Verification
Eliminate manually searching for labels and comparing to bills of lading. As pallets are loaded, RFID tags can read to confirm the right shipments are on the right truck.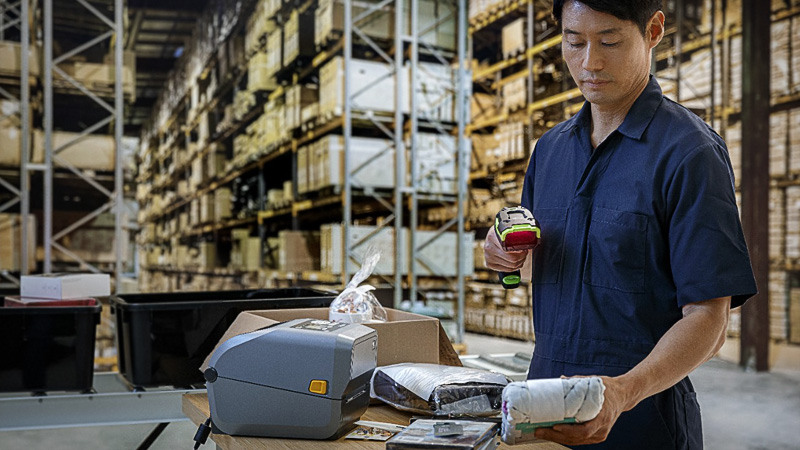 Thought Leadership
Three Trends Shaping Retail Fulfilment
Gain a competitive advantage with ten helpful tips to help jump-start your warehouse modernisation journey.
Build Your End-to-End Solution
Hardware
Our tablets, vehicle-mounted and mobile computers, ultra-rugged scanners, RFID products and printers, paired with Zebra and partner software, are purpose-built to provide enterprise-level support for your cross docking needs.
Software
See how these software offerings add to your Cross Docking solution.
Service and Maintenance
Zebra OneCare™ Maintenance Plans
Protect your business-critical devices and eliminate disruptions and unplanned repair expenses. You'll get device uptime, confidence, and savings with Zebra OneCare™.