Easily Find Missing Zebra Android Mobile Devices
Zebra Device Tracker is easy to deploy and can scale up to 100,000 devices in up to 5,000 locations. Your team has everything they need to  monitor, flag and recover devices, and managers and administrators can access reports and fleet-wide historical data to improve device utilization and procedures.
Easily Locate Zebra Devices — Even if Powered Down
If Zebra Android devices are connected to your Wi-Fi network, Zebra Device Tracker will help you find them. Friendly access point names, such as Plumbing, instantly identify the general vicinity where the device is located. A real-time sliding bar indicates whether you are moving closer to or farther from the device—and you can remotely ring the device at any time.
Single Sign-on Support
Single Sign-On enables easy integration with your identity provider (IdP) to authenticate  users, ensuring  transparent accountability and security during device check-out and check-in, so the appropriate role-based access is given.
Convenient Web Portal and Data Reporting
By accessing a convenient web portal, managers and administrators can see end-of-day status reports for all devices and current device status, quickly identifing issues that need immediate attention, and even use fleet-wide historical data reporting to improve device utilization and employee procedures.
Software Resources
| | | |
| --- | --- | --- |
| Fact Sheet | Device Tracker Fact Sheet | Download |
| Brochure | View the Mobility DNA Brochure | Download |
| Support | Expert advice on how to make the most of your Mobility DNA applications with Device Tracker. | Get Support |
| Services | Zebra OneCare services are designed to support and enable critical business processes at an economical price point. | Learn More |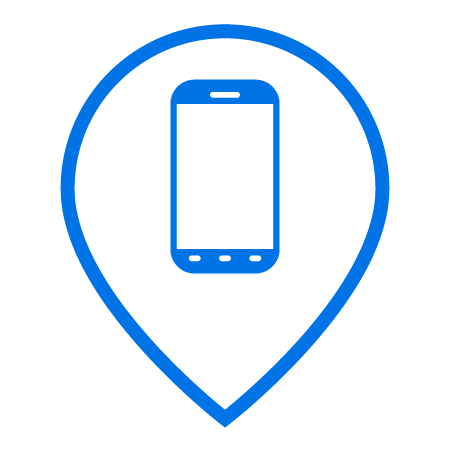 Device Tracker
Mobility DNA - Your Mobile Computer's Built-in Advantage
Zebra Mobility DNA is a suite of enterprise solutions designed to help maximize mobile user productivity and minimize IT complexities over the lifespan of a Zebra computer, tablet or wearable device. Our secure solutions help support every stage of your device's lifecycle, simplifying device lifecycle management and lowering total cost of ownership.