Bringing Data Entry Simplicity to Zebra Android Devices
Your workers are using Zebra Android all-touch mobile computers to capture crucial enterprise data — but the standard consumer Android soft keypad falls short of your enterprise requirements. Key size, lack of auto correction for the terms used in your business and more reduce data entry efficiency and accuracy.
Meet Any Data Entry Need with Five Keyboard Layouts
Users can choose the keyboard that maximises data entry simplicity for the task at hand with the same familiar swiping motion they use on their personal smartphones. Keyboard layouts include QWERTY, numeric, symbols, phone and scanning layouts.
Large Keys and Flexible Keypress Feedback for Accurate Typing
The specially-sized keys accommodate virtually any hand size. And, there are four methods to provide feedback to users to verify they have pressed the right key: vibration (haptic), sound, visual colour change on the pressed key or a pop-up preview above the pressed key.
Customised Personal Dictionary for Faster and Easier Data Entry
Add the vocabulary you use in your business to the built-in dictionary, enabling autofill and autocorrect on industry-specific terms.
Software Resources
| | | |
| --- | --- | --- |
| Spec Sheet | Enterprise Keyboard Specification Sheet | Download |
| Developer Portal | Learn more about how to implement Enterprise Keyboard and its best practises. | Learn More |
| Support | Expert advice on how to make the most of your Mobility DNA applications with Enterprise Keyboard. | Get Support |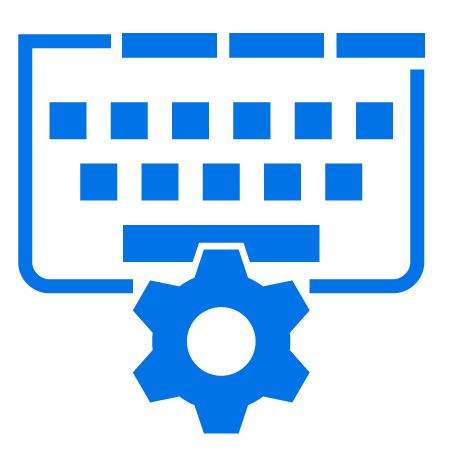 Enterprise Keyboard
Mobility DNA - Your Mobile Computer's Built-in Advantage
Zebra Mobility DNA is a suite of enterprise solutions designed to help maximize mobile user productivity and minimize IT complexities over the lifespan of a Zebra computer, tablet or wearable device. Our secure solutions help support every stage of your device's lifecycle, simplifying device lifecycle management and lowering total cost of ownership.