ID Card Printers
ZXP Series 7 Card Printers
Models
ZXP Series 7, ZXP Series 7 with Laminator, ZXP Series 7 Pro
Fast and Effortless Card Printing
Using the latest in Zebra card-printing technology, the ZXP Series 7 provides high-quality card printing. The ZXP Series 7 printer has an innovative design. It automatically adjusts to the thickness of the card, and ribbon loading is easy. With colour-coded guides and a clear LCD control panel, it's simple for anyone to use. For partners and customers who would like to use a Zebra card printer with their smartcard encoding application, please contact your Account Manager or a Zebra approved smartcard ISV for integration support.
3 Models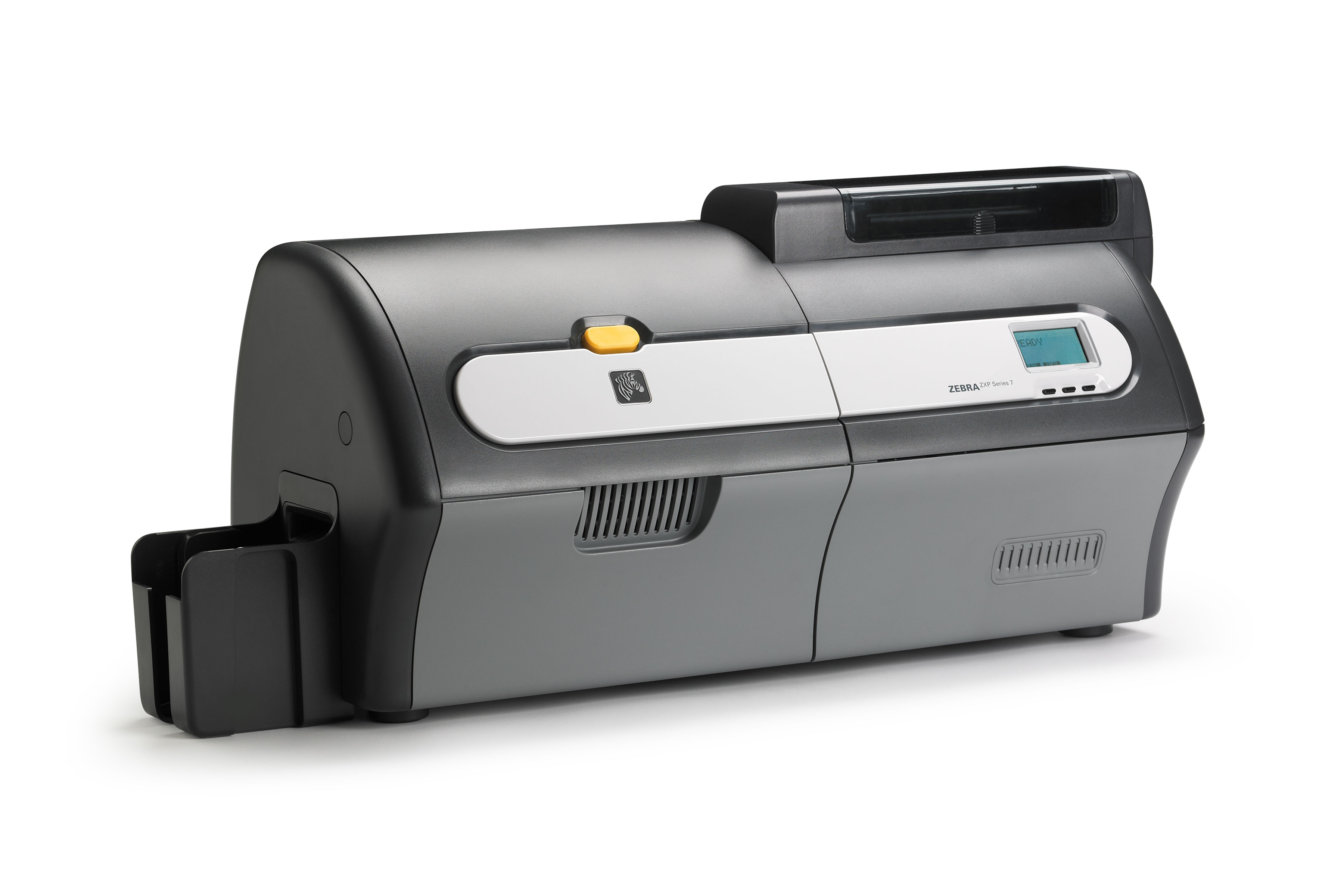 ZXP Series 7
Highest Operational Efficiency With Great Output
The ZXP Series 7 is Zebra's highest performance printer for any direct-to-card printing application.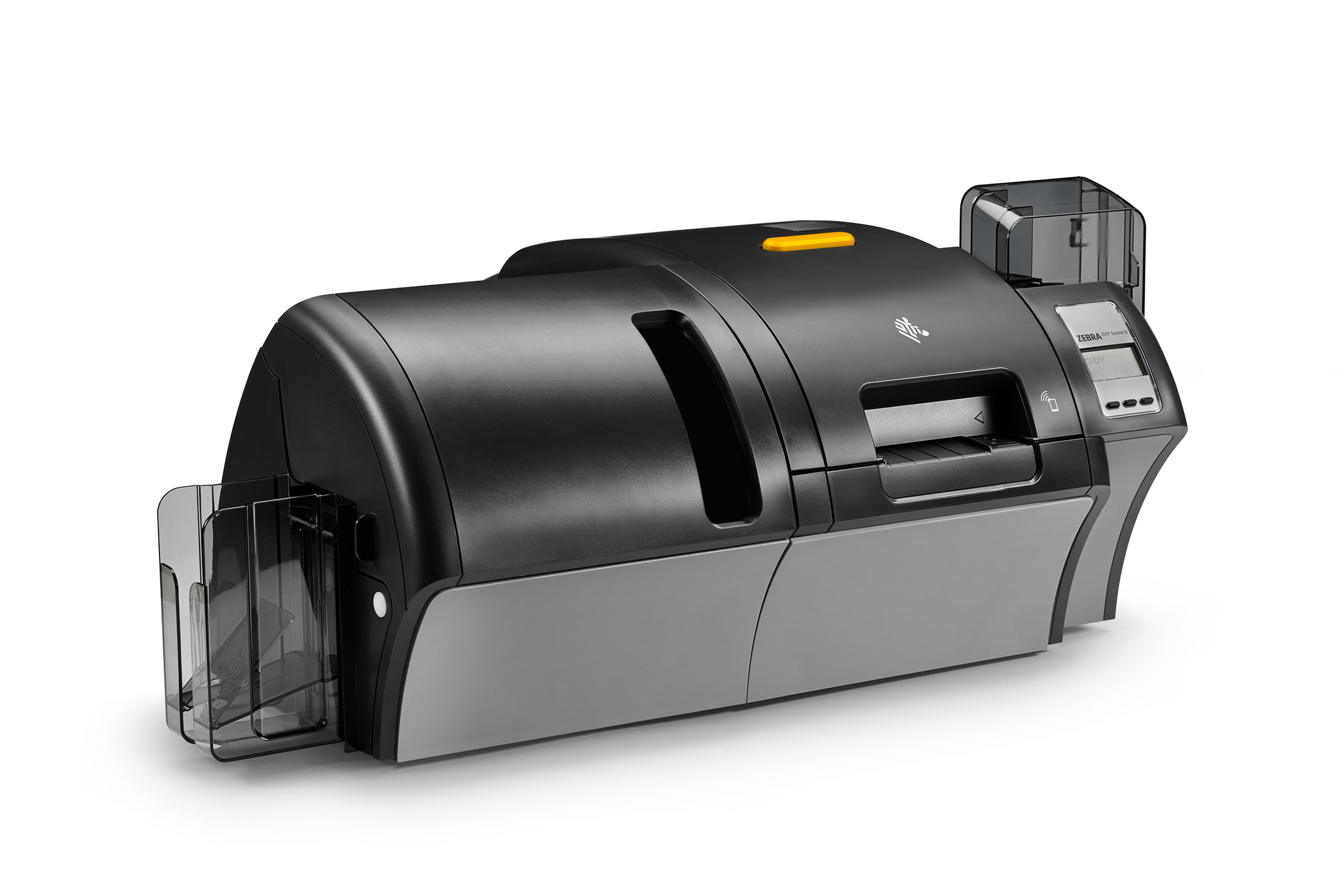 ZXP Series 7 with Laminator
Highest Operational Efficiency with Great Output
The ZXP Series 7 offers a single- and dual-sided laminator option. Zebra's patented wasteless laminate design reduces waste and lowers costs by eliminating the need for carrier material, backings and liners.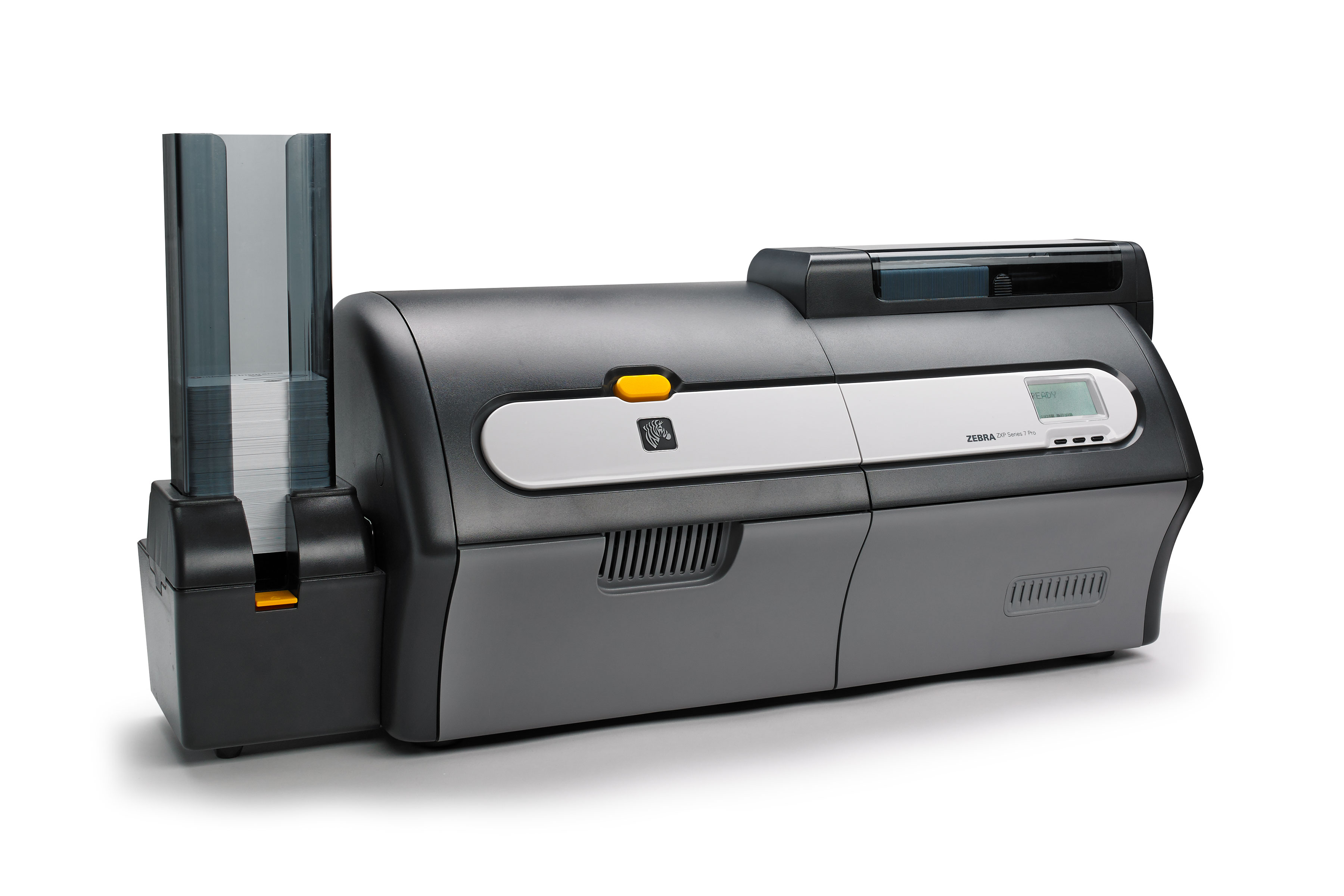 ZXP Series 7 Pro
Higher Volume Card Printing
The ZXP Series 7 Pro provides higher volume card printing with all the great features and speed of the ZXP 7. With a mechanical FIFO output hopper, the ZXP Series 7 Pro is capable of printing 250 plastic cards at one time and comes standard with a magnetic encoder.
Benefits of the ZXP Series 7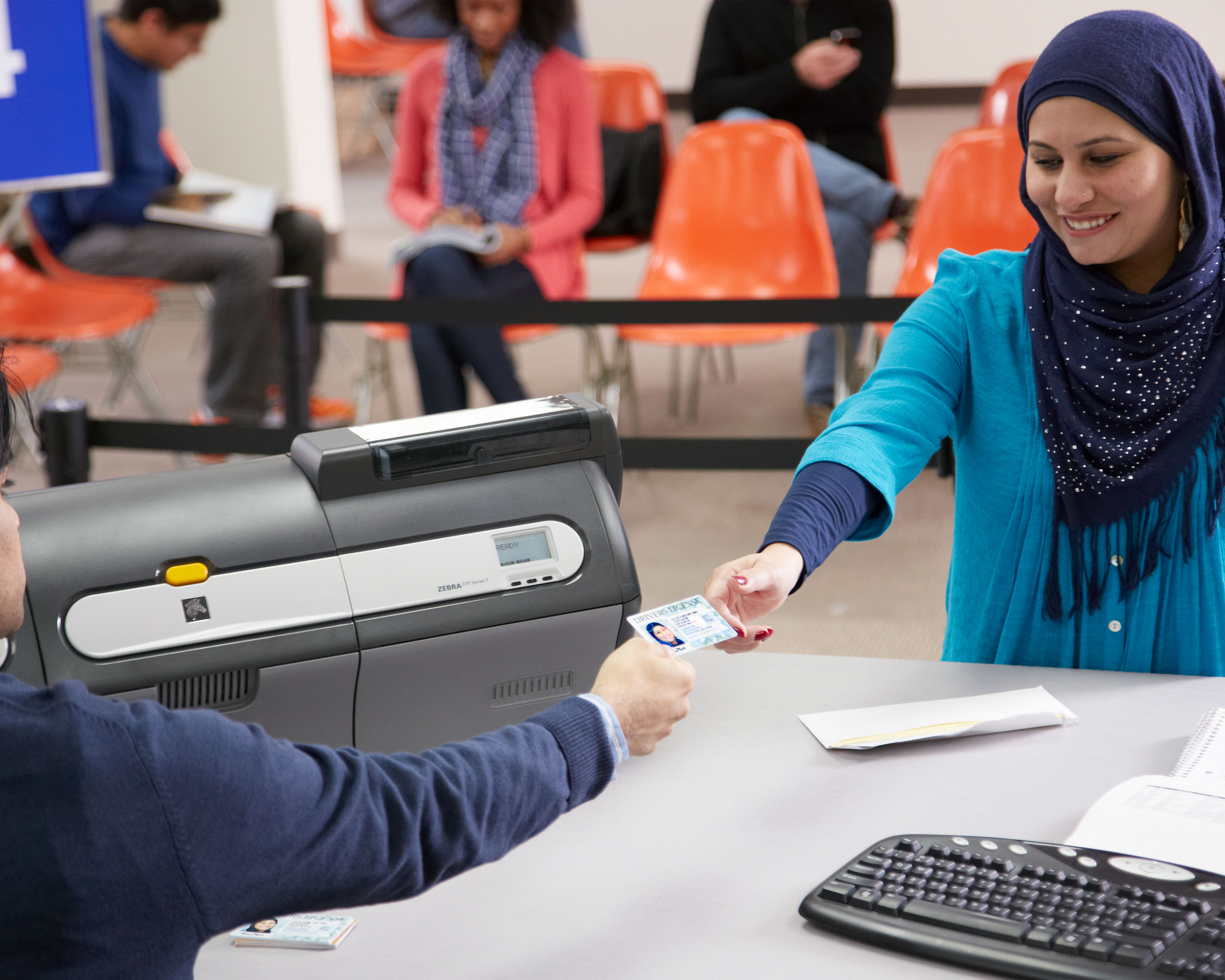 Performance: Works the Way You Need It
The ZXP Series 7 printer is built to meet the needs of today's demanding business environment. It features a robust design that works out of the box in a wide range of environments and applications, plus it generates near-photographic print quality and colour depth using photo-print technology. The printer also performs edge-to-edge card printing, while the laminator ensures security of the cards and lengthens the life of the image.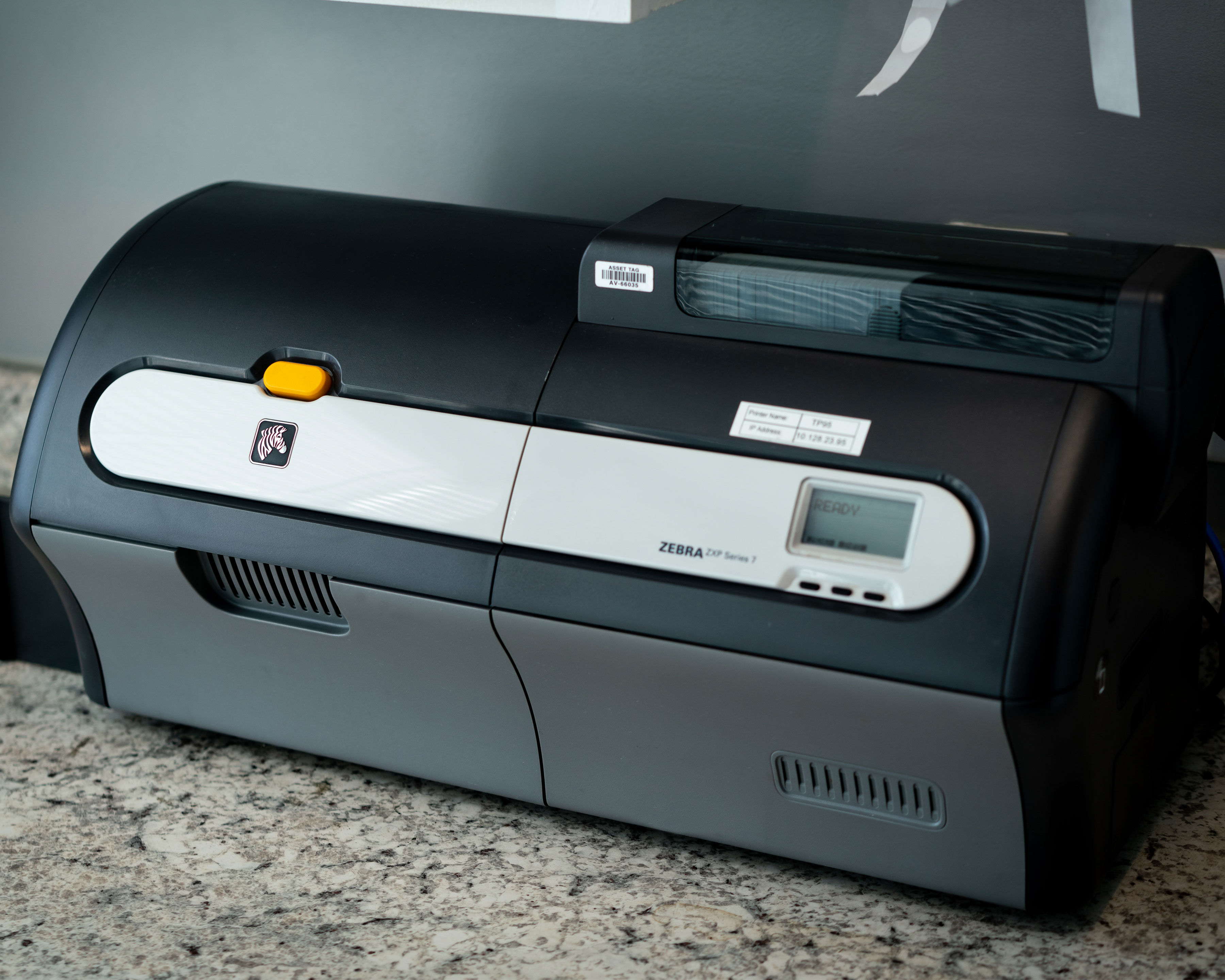 Productivity: High Speeds and Low Maintenance
The ZXP Series 7 printer features fast print speeds that improve productivity and reduce wait time. Thanks to its fast print speeds, up to three jobs can be in process at the same time (encoding, printing and laminating simultaneously), enabling fastest throughput. Ease of integration and low maintenance are ensured by the high-capacity media, ribbon and laminate rolls that are synchronised, plus ribbon loading and operation are made easy.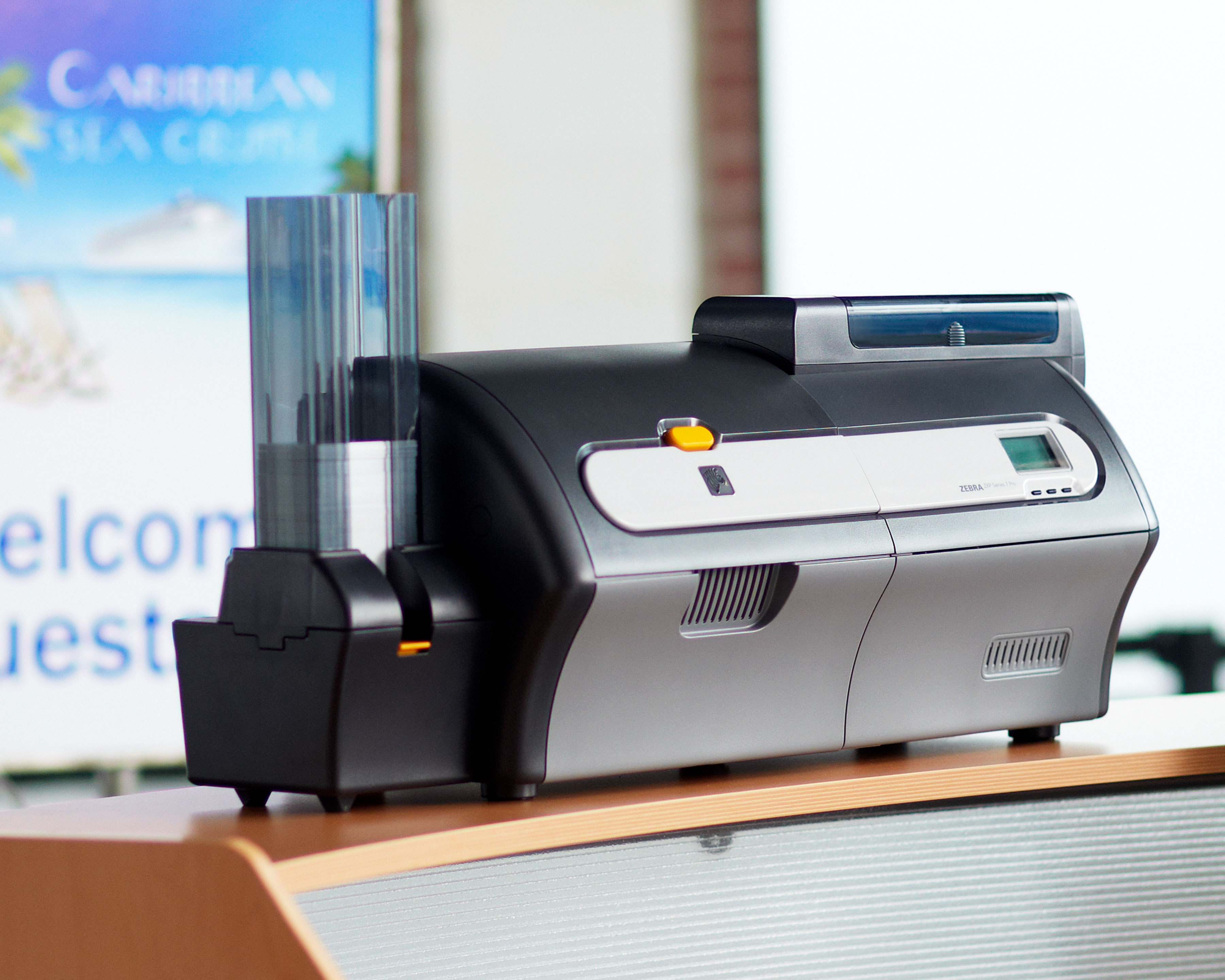 Adaptability: Meet Business Needs—Now and in the Future
The ZXP Series 7 printer offers real flexibility. You can select options whenever you need them—so you can add to your portfolio of card-printing applications and manage your investment at the same time. Options include single- or dual-sided printing, wasteless single- or dual-sided lamination. The series also offers a variety of encoding and connectivity options, including UHF encoding and wireless connectivity.
Additional Software Features
CardStudio™ ID Card Design and Issuance Software
Zebra's CardStudio ID card design and issuance software extends your card design and printing capabilities.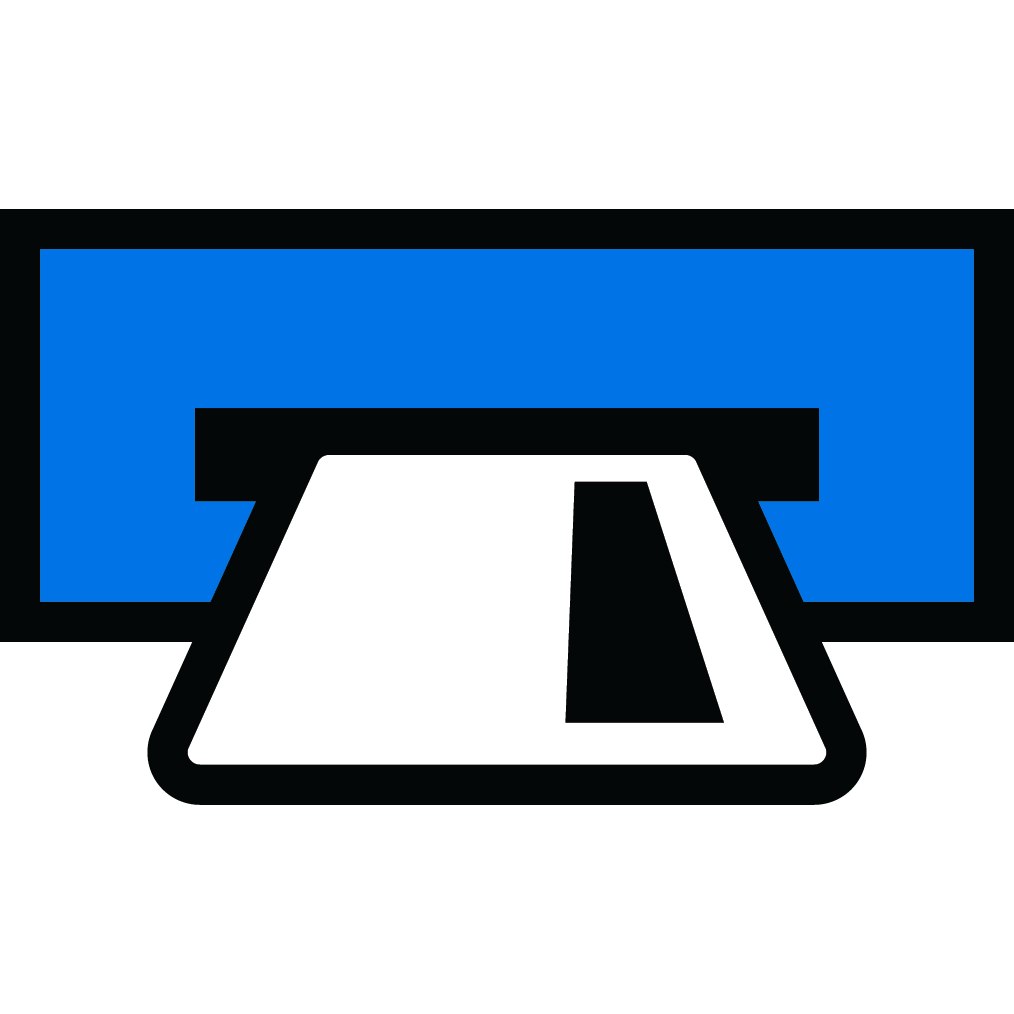 Zebra Card SDK for Card Printers
Zebra's Card SDK gives developers the ability to quickly integrate commands into a card application for control of features and functions of Zebra's card printers.
Print Supplies
Experience high-definition images and barcodes combining Zebra's plastic cards and our True Colours® ribbons. To combat card counterfeiting, alteration and duplication, choose from our offering of overt, covert, or forensic security features.
Zebra Certified Supplies
Cards
Zebra PVC Plastic Cards offer ID and badge printing with rich colours, highly detailed images, crisp barcodes and custom smart security features.
Zebra Certified Supplies
Card Printer Ribbons
Choose Zebra card printer ribbons for vibrant colours, sharp barcodes, crisp text, and extended printer and card life.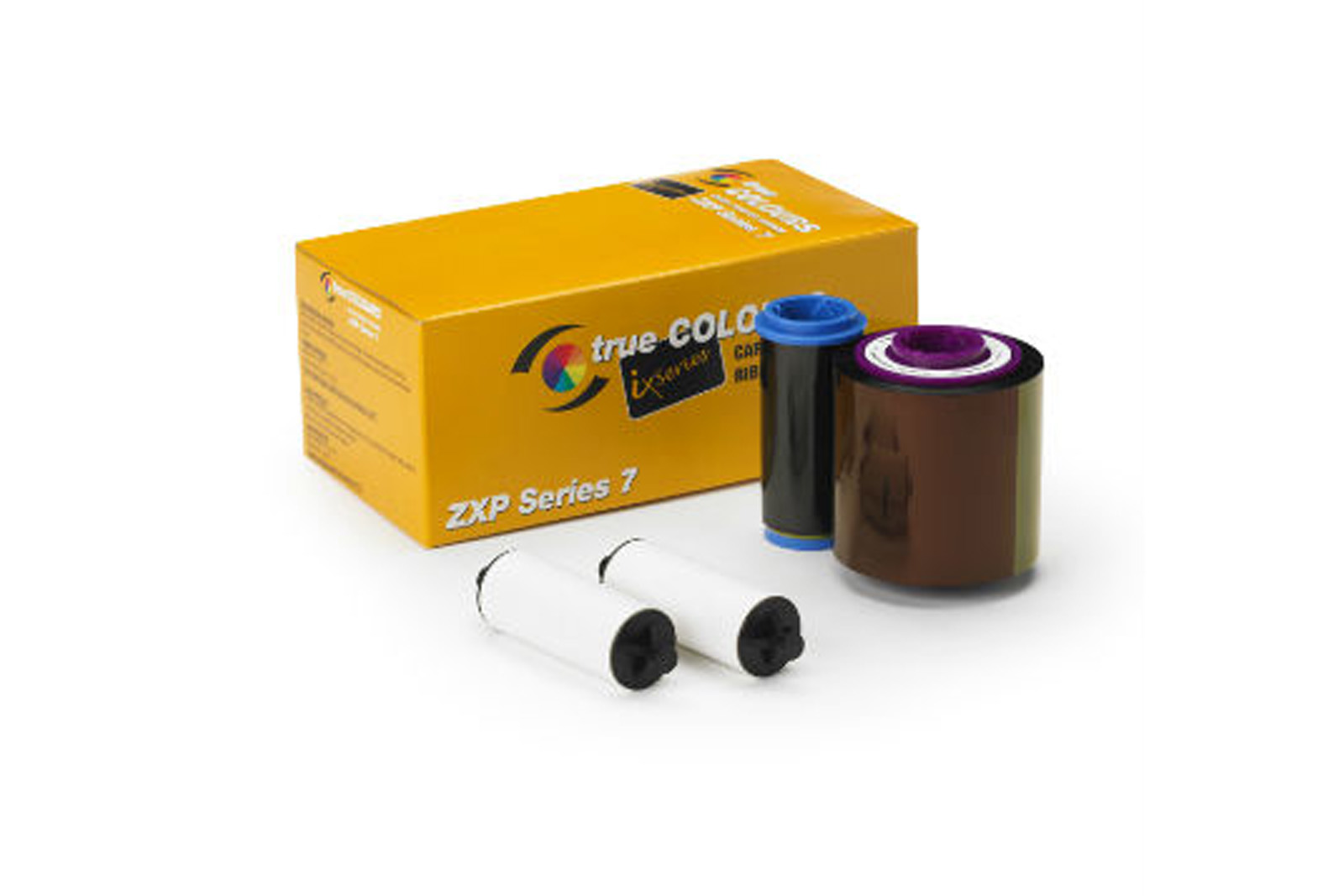 Zebra Certified Supplies
Card Laminates and Overlays
Zebra card laminates and card overlays increase security and dependability by combating counterfeiting, duplication, and alteration.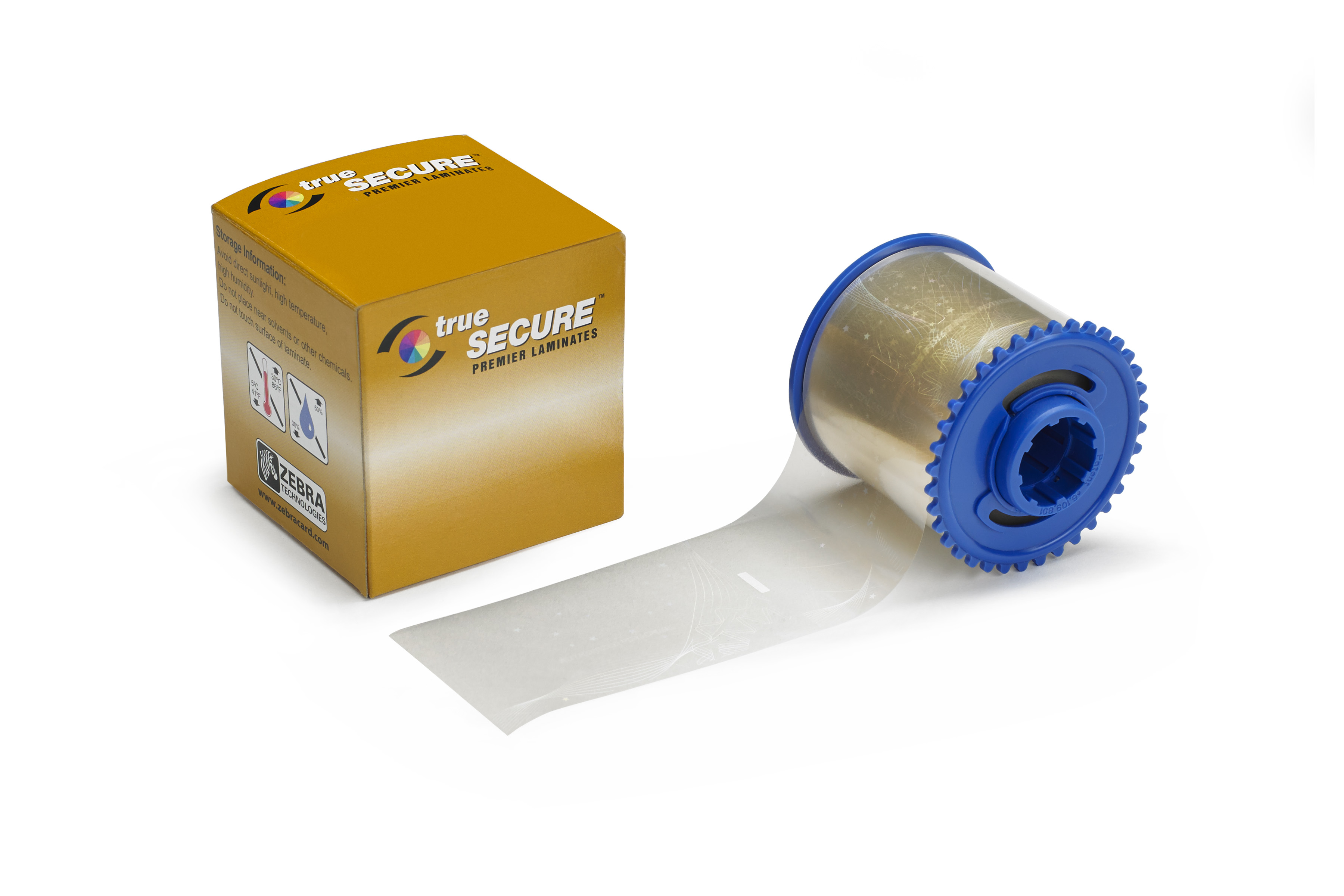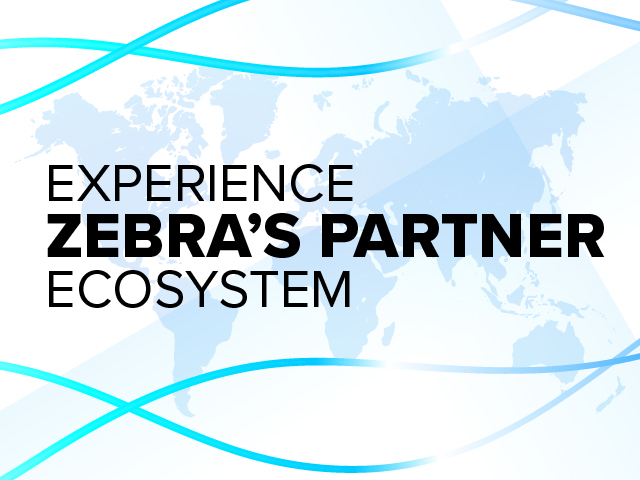 Experience Zebra's Partner Ecosystem
See how our global community of over 10,000 partners in 54 countries can provide a performance edge to your front-line workers and improve your business outcomes. Visit our New Partner Locator and contact and authorised Zebra Partner today.