Control Zebra Scanners From Your Mobile Device
You can easily control the beeper and LEDs, display scanned barcode data, access battery health metrics and so much more. Show SCA to your IT team, and they're sure to get excited by its demonstration of just how effortless our scanners are to pair and control via a tablet or phone. If you want to duplicate any of SCA's functionality in your own application, go ahead. Simply copy our source code.
Scanner Settings
Use SCA to set the beeper tone and volume, turn the LEDs on or off, and enable and disable symbologies – even remotely pull the trigger of your scanner. All these capabilities can be easily added to your app through our source code.
Advanced Capabilities
From finding a lost imager to updating firmware and from querying asset data to accessing critical battery statistics, SCA's advanced capabilities give invaluable control and actionable information to maximise uptime.
Applies to Android and IOS
Try it for yourself. SCA has been designed to work on any Android and iOS device. Then, use our source code for either operating system to implement all SCA's capabilities into your data capture applications.
Software Resources
| | | |
| --- | --- | --- |
| Fact Sheet | Scanner Control Application Fact Sheet | Download |
| Support | Expert advice on how to make the most of your Mobility DNA applications with Scanner Control Application. | Get Support |
| Video | Take a 1 minute video tour of the Scanner Control App (Android). | Watch the Video |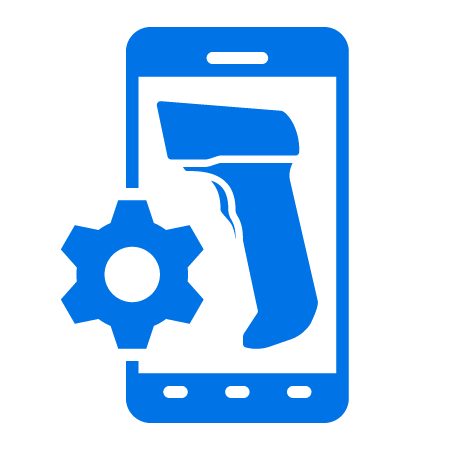 Scanner Control Application
DataCapture DNA - Your Scanner's Built in Advantage
Scan with abilities developed and continuously refined by a partner with more than 50 years of field-proven innovation. Zebra knows the scanning journey better than other providers. That's why we've engineered into all our scanners Zebra DataCapture DNA—a suite of software capabilities to help your team adapt to future needs and achieve greater business outcomes.