Security That Drives Business
Technology keeps your business running to give you a competitive edge. Maintain that edge with a strong security posture to support your infrastructure, including your endpoints. Downtime is costly. Data leakage is unacceptable. Trust Zebra to deliver the security you need right out of the box, and to help you maintain it for years to come. We're committed to being your long-term partner in performance, and security.
Security is critical to business and workflows, so when you add new technology you don't want to introduce risk. That's why Zebra proactively guards against security vulnerabilities by integrating multiple layers of protection. Zebra devices, solutions and services are designed with security in mind, without hindering productivity. You'll find our security is easy to deploy and seamless to your frontline workers. With our smart, configurable technology, you can balance operational objectives with security, in real time, in the real world. 
By Design
Zebra engineers security into everything we do from the beginning, throughout the development process, not after. So, security is hardened into everything for optimal protection.
In Use
We constantly monitor and update security on our hardware, software and solutions to maintain the best possible fortification while they are in use.
Through Partnerships
By partnering with other industry and security leaders, we have a deeper and broader view of what's happening now, upcoming trends and future strategies to keep data safe.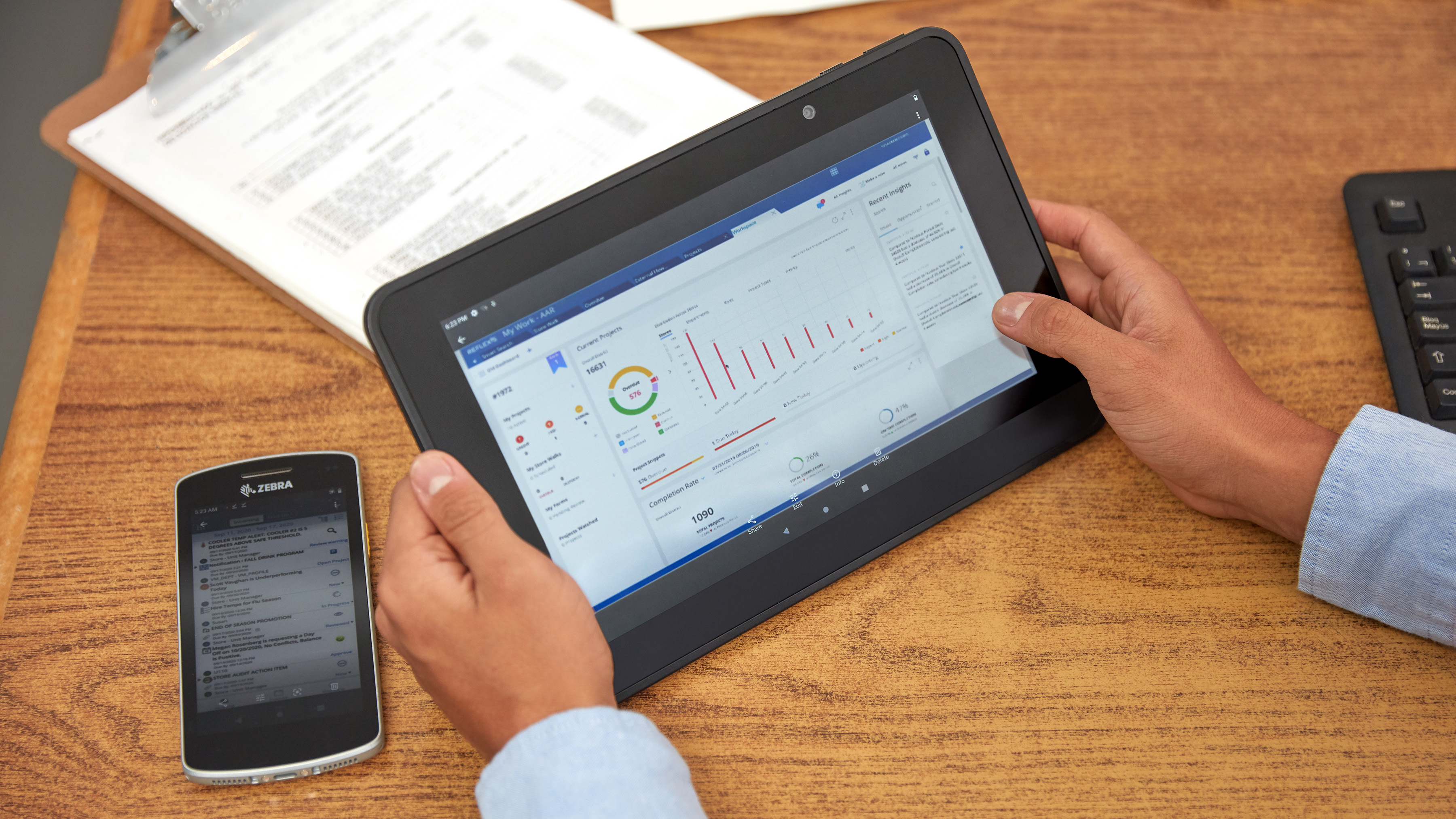 Committed to Designed Secure Solutions
Security Is Built Into Everything We Do
Mobile Computing Security
From Zebra LifeGuard™ to Mobility DNA, Zebra ensures all devices are secure and compliant by following industry and internal best practises for robust security across enterprise mobile devices.
Printer Security
PrintSecure makes it easy to configure your printers to use secure connections, block unwanted access and ensure your data and infrastructure are protected.
Visibility Services
Utilising secure data platforms we provide insight into the health and inventory of Zebra devices to maximise your ROI.
Zebra DNA
Zebra DNA is built-in intelligence giving Zebra hardware exponential power, and fortifying device security from the inside out.