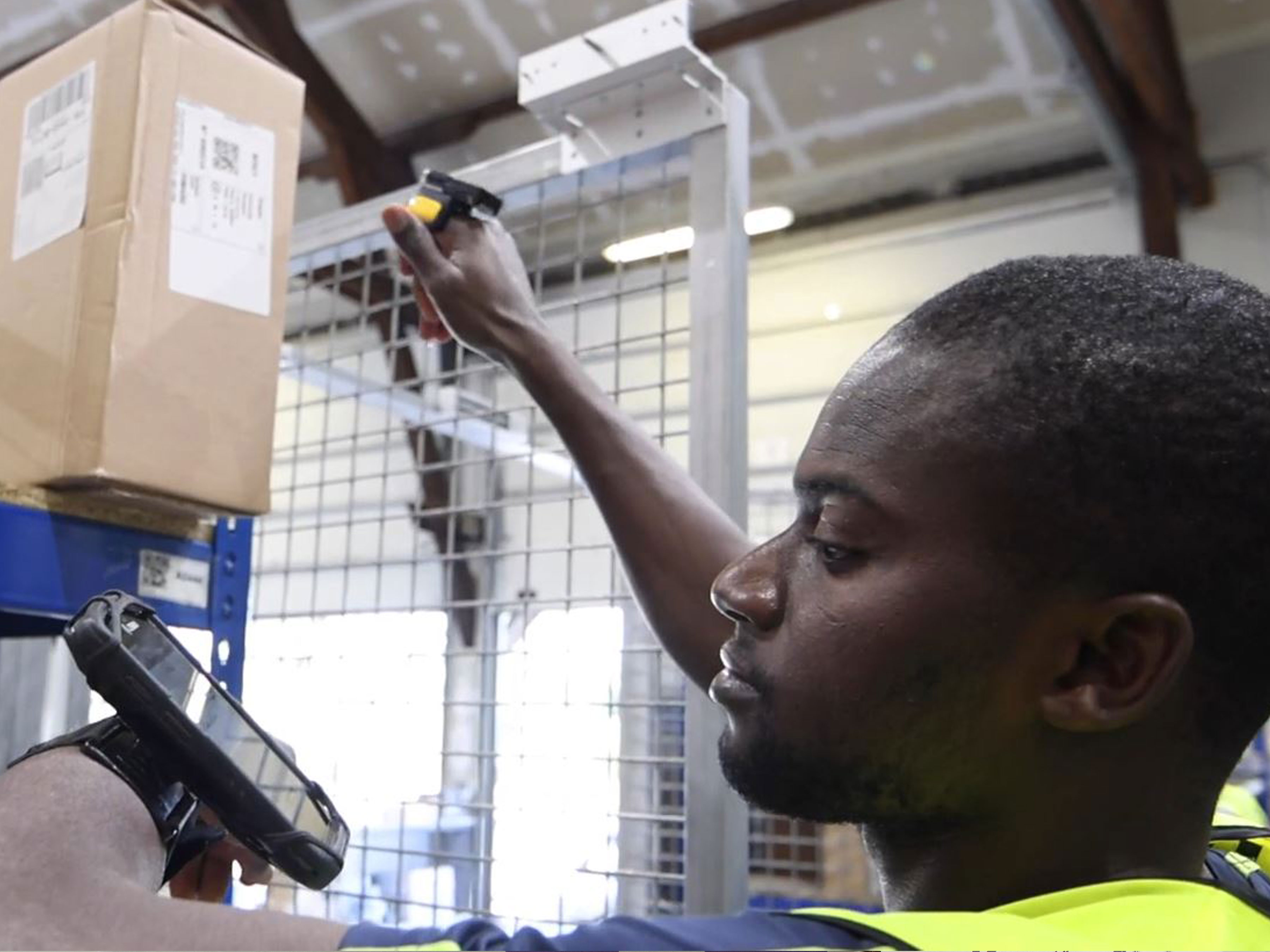 Success Story
Last Mile Delivery Service Provider Turns to Zebra to Improve Efficiency and Productivity
Stuart Logistics specializes in deliveries to city-based customers all across Europe. It's unprecedented speed and efficiency revolutionzed urban frieght transport.
Challenge

Stuart Logistics has seen considerable growth since it was founded in 2015. The company needed to replace its aging fleet of mobile devices that were no longer delivering maximum results to improve efficiency at its sorting centers.

Benefits / Outcomes
Stuart Logistics was able to improve sorting center productivity by up to 70% in some areas by equipping staff with Zebra's rugged touch mobile computers and wearable Bluetooth scanners, which allowed for hands-free data capture and task guidance. Operators were able to move freely as they received, stored and sorted parcels. The company also saw an increase in printing and labeling efficiency thanks to Zebra's easy-to-use and highly-reliable industrial RFID printers, which led to improved traceability of shipped packages. Zebra's Access Management System (ZAMS) was also able to offer mobile device traceability which, combined with several Zebra Mobility DNA software tools, enabled management to locate, reset and see the current user status of each device. Intelligent Cabinets helped ensure devices were secured and charged when not in use, and the OneCare Maintenance plan ensures the Stuart Logistics team can get fast troubleshooting and repair support for deployed solutions if needed.