Benefits of Enterprise Home Screen
Control Available Applications and Features
Enterprise Home Screen provides features to increase productivity and ensure appropriate use of your Zebra Android mobile computers - specify a set of applications users can access, disable device features and functionality and automatically launch applications your workers use so they are ready and available as soon as the device is on. 
Create a Single-Purpose Device with Kiosk Mode
If you have users that only need to access a single application, you can automatically launch that application when the device is powered on and prevent them from exiting the application – ensuring that your Zebra Android mobile computers will always be utilised for work.
Secure Your Enterprise Home Screen Environments
With government-grade security, Secure mode ensures that your Zebra Android mobile computers will only run Enterprise Home Screen configuration files that are signed by an authorised administrator, preventing technology savvy users from gaining full access to device features and applications. 
Software Resources
| | | |
| --- | --- | --- |
| Fact Sheet | Enterprise Home Screen Fact Sheet | Download |
| Support | Enterprise Home Screen Download and Compatibility Information | Get Support |
| Developer Portal | Enterprise Home Screen Developer Information | Learn More |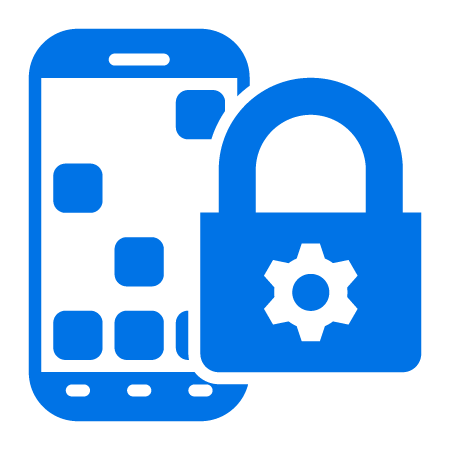 Enterprise Home Screen
Mobility DNA - Your Mobile Computer's Built-in Advantage
Zebra Mobility DNA is a suite of enterprise solutions designed to help maximise mobile user productivity and minimise IT complexities over the lifespan of a Zebra computer, tablet or wearable device. Our secure solutions help support every stage of your device's lifecycle, simplifying device lifecycle management and lowering total cost of ownership.