Zebra Perspectives
BizTech: Feature Story
Matthew Guiste elaborates on why retailers should invest in loss detection solutions as a preventative security measure (U.S.).
HEALTHTECH: FEATURE STORY
Rikki Jennings explains how technology can help rural, independent and community hospitals to support staff and improve efficiencies amid labor shortages and rising costs (U.S.).
MODERN MATERIALS HANDLING: FEATURE STORY
Mark Wheeler describes choosing computers for lift trucks based on workflow needs and environmental conditions (U.S.).
TECNE LAB.: FEATURE STORY
Zebra's machine vision and robotics automation solutions are showcased at SPS Italia (Italy).
CADENA DE SUMINISTRO: FEATURE STORY
How phased visibility solutions can help enhance supply chain operations (Spain).
TAHAWULTECH: FEATURE STORY
According to Bill Burns, enterprise workers should be connected, visible and optimised (United Arab Emirates).
365 RETAIL: BYLINE
The barcode at 50: a universal tech icon's transformative power (Great Britain).
The Intelligent Enterprise
The convergence of Internet of Things (IoT), mobility, and cloud computing have led to an operational paradigm known as the Intelligent Enterprise.
Ted Partnership: The Next Wave
The 4th Industrial Revolution is bringing a tsunami of change affecting the ways we interact with and adapt to technology.
Vision Studies: Zebra's Latest Research Reports
Unique market insights, challenges and key trends transforming your industry.
Zebra Webinar Hub
Find past webinars and sign up for upcoming webinars on a variety of markets and topics.
CVS HEALTH DRIVES EFFICIENCIES WITH ZEBRA'S REFLEXIS SOFTWARE SOLUTIONS
The company adjusted to changing workforce habits and tapped into new labor pools to attract and retain more talent.
The Noerpel Group Accelerates Goods Receipt and Onward Handling
Zebra's fixed industrial scanners helped the logistics company facilitate the rapid turnover of goods at a scan rate of almost 100%.
Havan Improves Fulfillment with Zebra's RFID Solutions
The Brazilian retailer can easily track inventory, maximize delivery speeds and more efficiently fulfill e-commerce orders.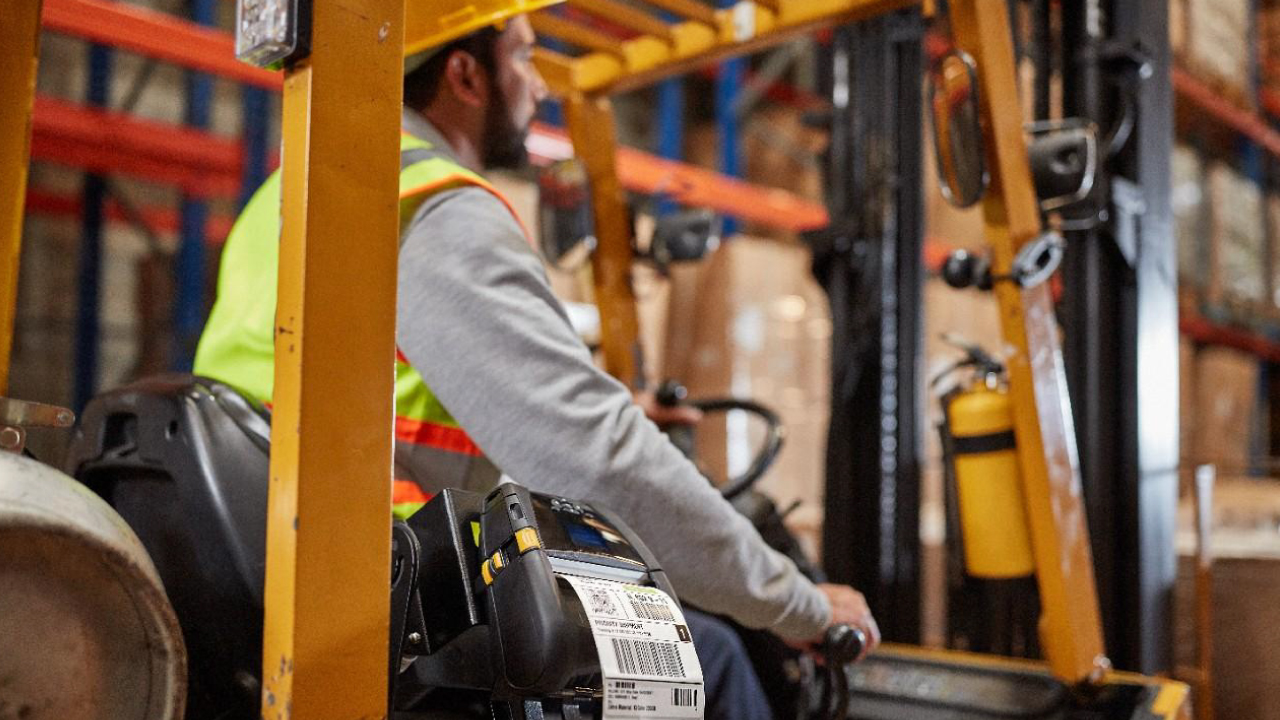 The Year is 2025, and This is What Has Become of the Warehouse
Things seem to change by the minute these days. Yet, one thing is constant: warehouse operating models are evolving. Read our "diary" to see what a day in the life of a warehouse worker might look like in just a few years.
Events
See how Zebra can help improve your business through products and solutions that identify, track and manage assets, transactions and people. Consult our experts at these upcoming events.