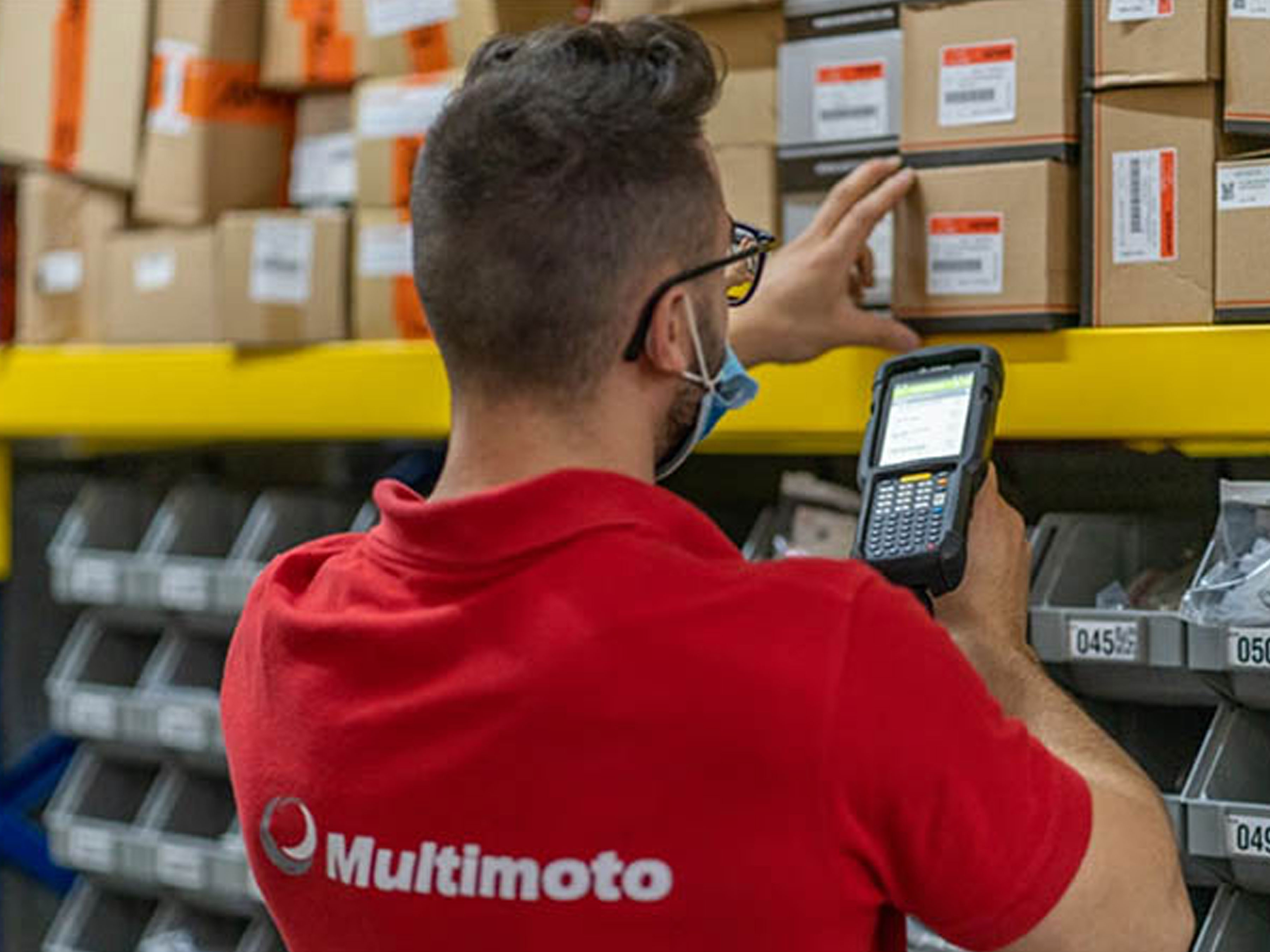 Success Story
Portuguese Motorcycle Distributor Uses Zebra Mobile Computers and Label Printers To Upgrade Stock Management System
Multimoto is a leading importer and distributor of motorcycle brands such as Kawasaki and Benelli. As it has grown from a family-owned business to an industry leader, it needed to update its stock management system to more accurately handle the flow of goods.
Multimoto Motor Portugal SA
Challenge

Multimoto is responsible for managing complicated serial numbers, vehicle identification numbers (VIN) and products with expiration dates, like motorcycle helmets and airbags. For years, the company relied on a paper-based system to keep track of products across several warehouses. It needed an easier, more accurate way to track and trace this inventory.

Benefits / Outcomes
Thanks to the new mobile solution, Multimoto is efficiently managing inbound and outbound goods. It has seen an increase in productivity, traceability and close to 100% accuracy in stock management. Zebra label printers have also proven effective by producing labels with critical information in a readable format.