Our History of Android-Based Firsts is Unmatched
When it comes to innovation, leadership, technological advancements and industry firsts. Zebra's legacy of Android-based devices is unrivalled. For the best in Android-based technology, look no further than the undisputed leader: Zebra.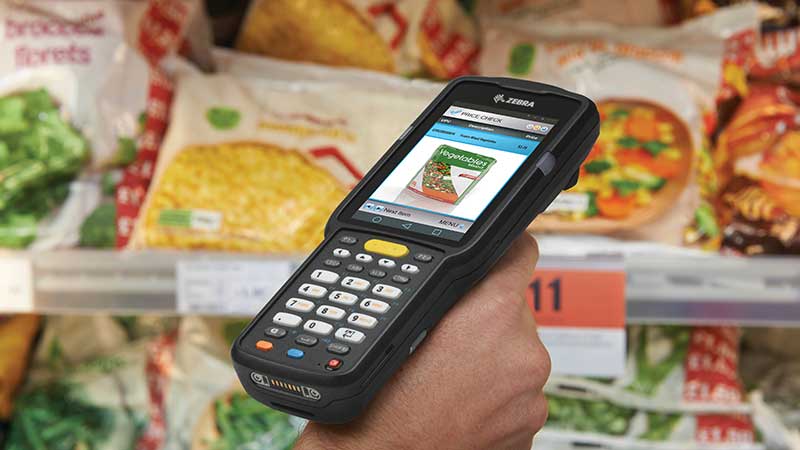 More on Our Android Leadership? Read All About It.
When it comes to Android-based devices, our leadership in the marketplace is well documented. For a deeper dive into our leadership on the leading edge, link to the attached brochure and see what we can do for you.
Some FAQs for the Unquestioned Leader
Ask Zebra, and you shall receive: the best Android-based technology, the best service, the best support, the best solutions. And if you don't see an answer to your question here, contact us and we'll get right on it.
When Did Zebra Begin the Transition to Android?
Zebra was first to release a rugged enterprise tablet in 2011 with the ET1. In 2015, when Microsoft announced the legacy embedded CE and Windows Mobile operating systems would reach end of life in five years, we made a definitive long-term commitment to Android and started accelerating our innovation efforts and launched a global initiative that supported our customers through this OS Migration with Software Application Migration Service strategies giving our customers time to thoroughly assess their options and make the transition.
What Contributed to the Commanding Lead Zebra Has in the Enterprise Android Market Right Now?
A significant key to our success has been listening to our customers who need very purpose-driven devices, in different form factors to support different workflows and varying price points based on their needs. So, today, we offer over 34 handheld, wearable, vehicle mount and tablet products that are supported on the Qualcomm SD660 platform. That is 2.5X more than the next nearest competitor. And we will be offering several more in the coming months.
Will Zebra's Portfolio of SD660 Mobile Computers Support Future Versions of Android?
Zebra's portfolio of SD660 mobile computers are upgradable through Android 14. For a list of current Operating Systems for the entire Zebra Android portfolio, click here.
How Has Mobility DNA Been So Influential in Customers' Successful Migration to Android?
Zebra Mobility DNA was the first Android OS enterprise software suite that provided comprehensive development, management, security and workflow solutions. Our investments in Mobility DNA enabled the Android operating system to be broadly adopted in the enterprise, and several of our innovations were ultimately adopted as core features within Android to help grow the overall ecosystem for all enterprise Android customers, enterprise mobility managers, original equipment manufacturers (OEMs), and more recently imitated by our competitors.
For Customers Resistant to Change, How Is Zebra Helping Them Extend the Life of Their Mobile Computing Hardware for as Many as Six, Eight or Even 10 Years after the Initial Launch of Our Mobile Computing Products?
Many of our customers choose and prefer not to update their devices to the newest Android dessert update as soon as it is available for several reasons; an OS dessert upgrade requires customers to undergo a significant costly and timely integration testing effort. Customers balance this effort with the set of features and functionality that the upgrade may or may not bring them. Zebra of course understands this, and it is a crucial part of our lifecycle strategy: allowing customers to stay on their established proven platforms while getting the frequent software updates to keep their deployments operational and secure. These update decisions are made by all of our customers and the majority of them will take a very concerted and thoughtful upgrade strategy, with many choosing to skip one or more OS desserts in order to keep their proven deployments stable. Zebra LifeGuard was the first rugged device lifecycle extension model to provide comprehensive enterprise lifecycle support. Our monthly and quarterly security and support updates keep our customer platforms secure, up to date, and our monthly and quarterly update cadence is also more frequent than most OEMs offer and has proved critical with several recent security threat vulnerabilities that have been identified in the broader market.
An Unequalled Legacy of Android Based Innovations