Tablets
ET4x-HC Healthcare Tablets
Models
ET40-HC , ET45-HC
Built to Meet the Demands of Healthcare - and Your Budget
Consumer-grade tablets might appear to be cost-effective because the price is right. But the lack of healthcare features adds safety concerns and costs — from the inability to disinfect to prevent the spread of germs to the need to purchase scanners for barcode capture and more frequent device replacements due to lack of durability. Introducing the ET40-HC and ET45-HC tablets, offering all the enterprise healthcare features you need, all at the right price — a rugged design; a disinfectant-ready housing; a built-in scanner and emergency alert button; Wi-Fi 6 and 5G offering the fastest wireless connections; and much more.
2 Models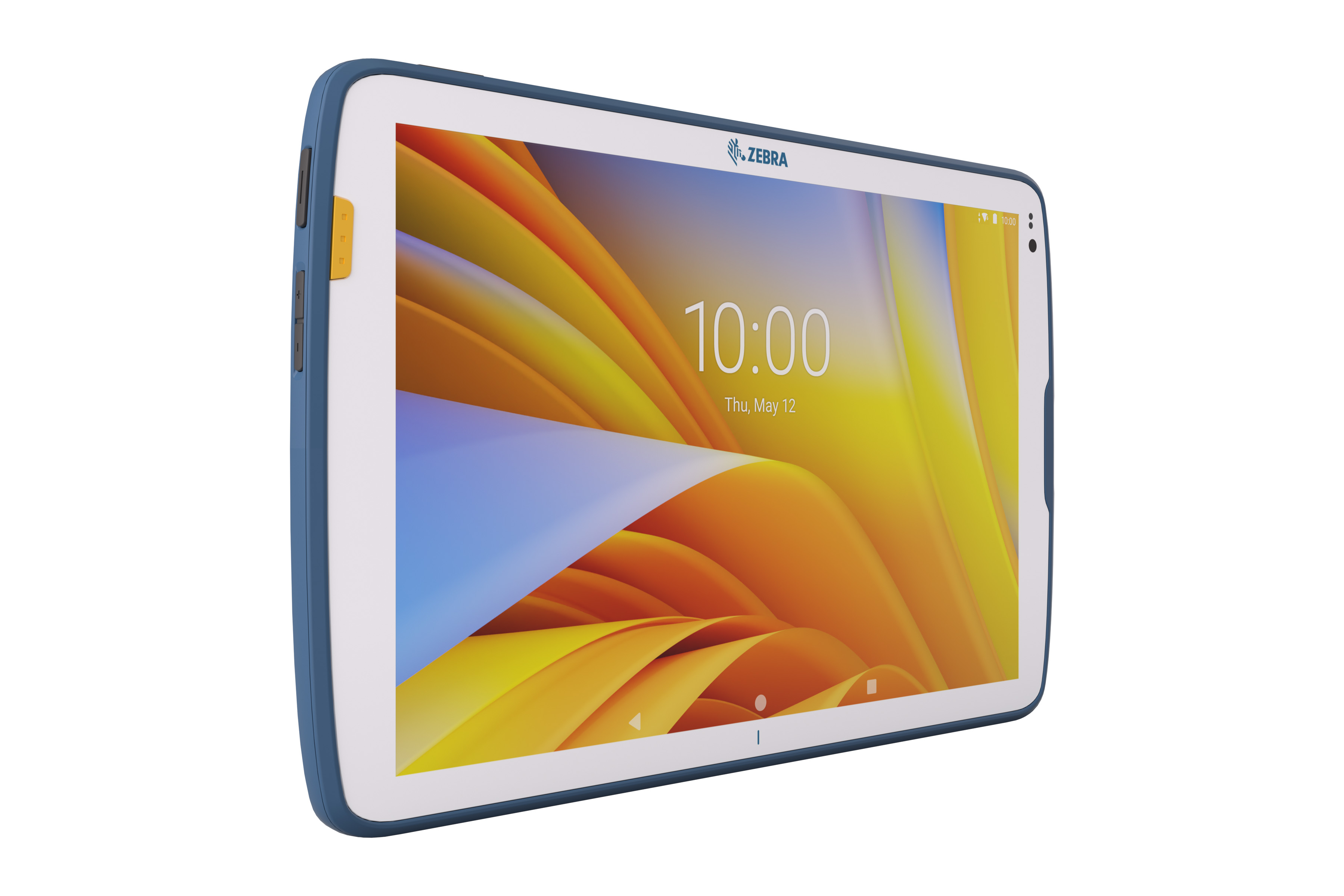 ET40-HC
The Dependable Healthcare Tablet for Caregivers Inside Your Facilities
The ET40-HC with Wi-Fi 6 wireless connectivity is designed for use inside your facility. Nurses can use the ET40-HC to access and update electronic health records (EHRs), receive patient medical alarms and alerts, and reach co-workers. Inside waiting rooms, use the ET40-HC in the Presentation Stand to create a self check-in kiosk. Bedside in patient rooms, they can provide patients access to entertainment or their own care and enable patients to order food service for non-emergency needs.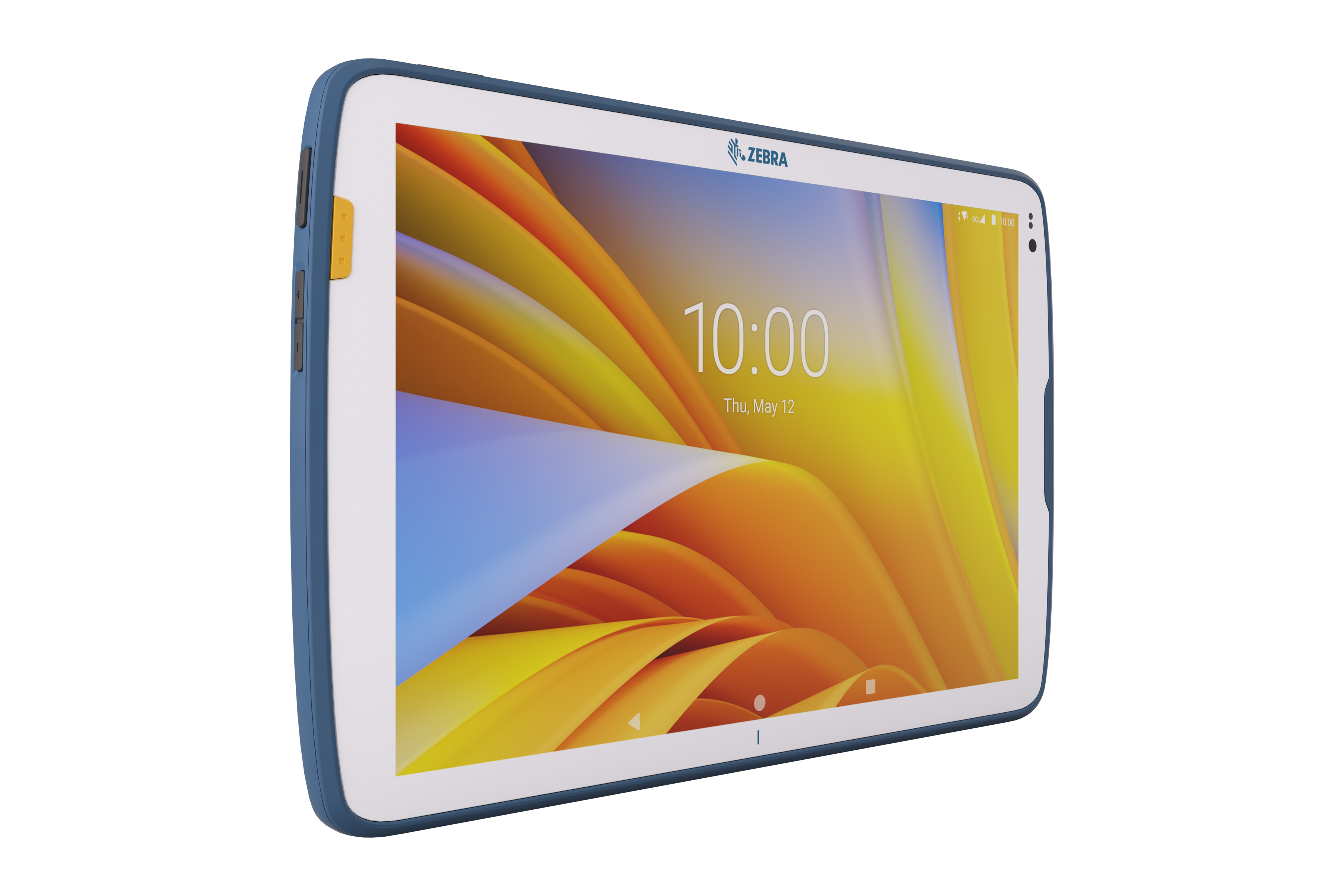 ET45-HC
The Dependable Healthcare Tablet for Caregivers Out in the Field
The ET45-HC with 5G and Wi-Fi 6 is designed for caregivers who spend their day providing care in patient homes or who work in expansive facilities and need to stay in contact at all times — even when traveling between buildings. With 5G, caregivers can expect the fastest and most dependable wireless connections, no matter where the workday may take them — even inside patient homes. And when caregivers return to the hospital or clinic, Wi-Fi 6 continues to provide the same fast and dependable connections.
Benefits of the ET4X Series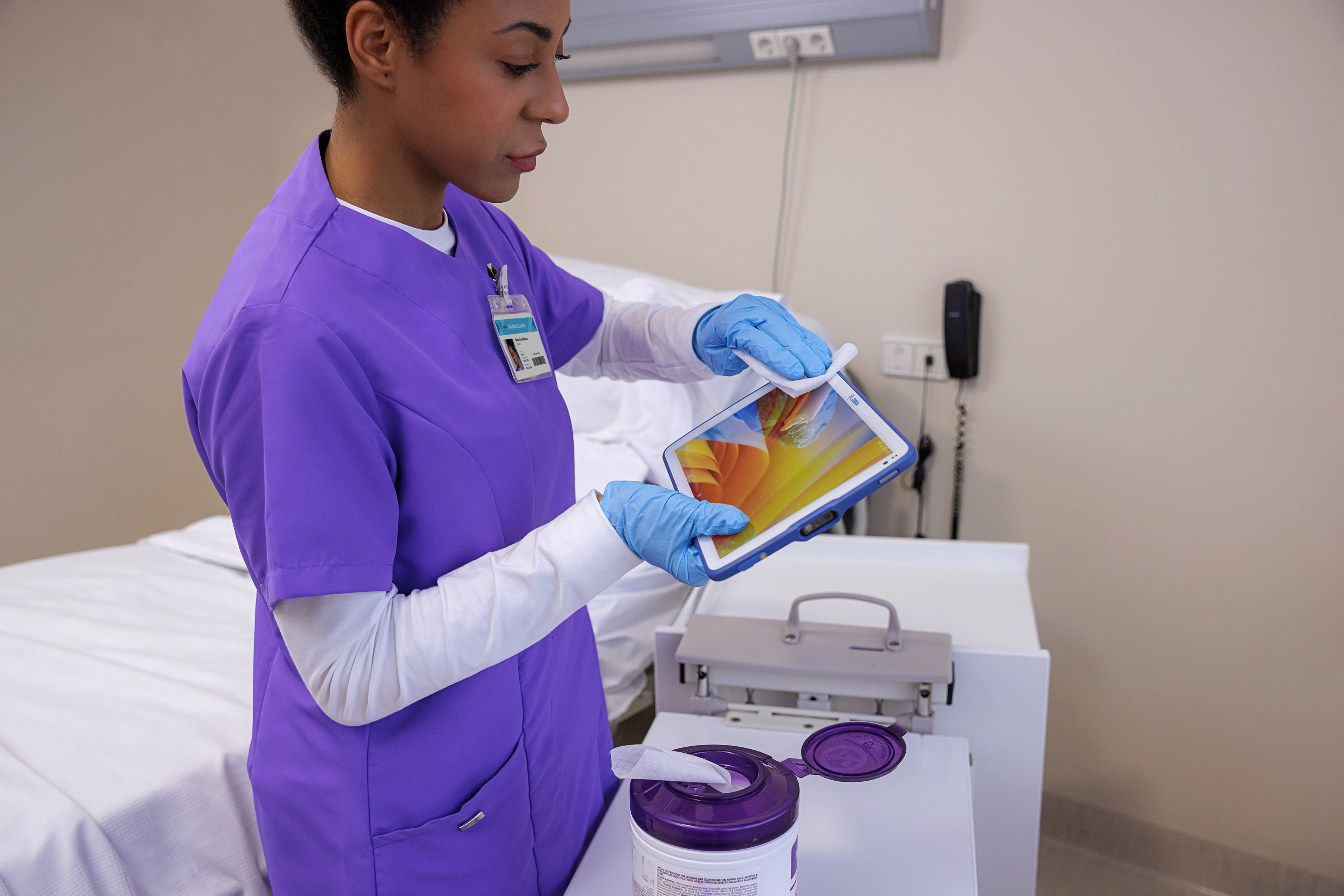 Built for Healthcare from the Inside Out
Advanced medical grade plastics enable the constant disinfecting required to prevent the spread of germs. It's rugged — you can drop it, use it indoors and outside in the rain and snow, and it still works. A dedicated programmable emergency button enables caregivers to call the right person for help in a split second. 5G and Wi-Fi 6 provide the fastest and most dependable wireless connections. And more.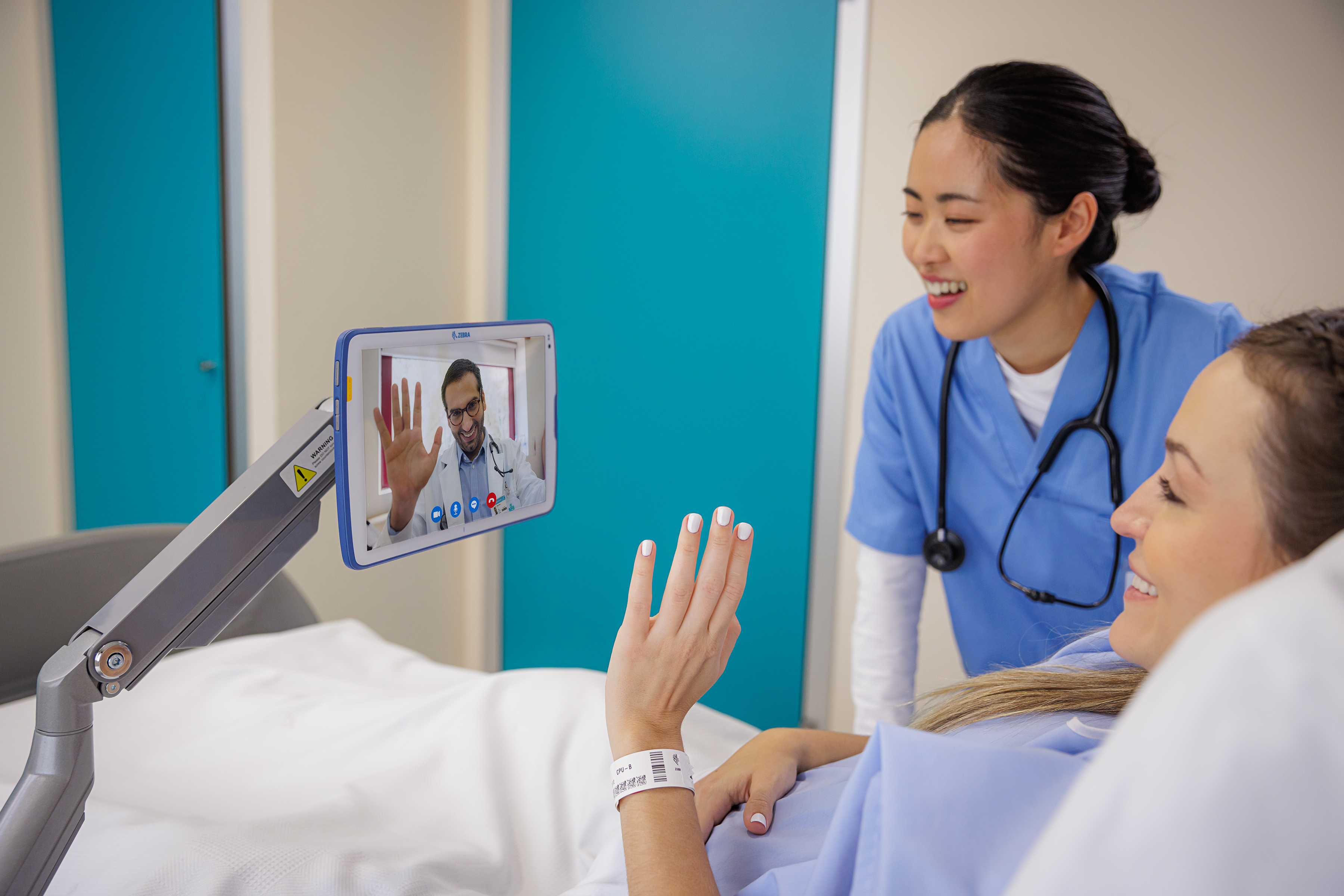 Powerful Data Capture and Communication Options
The integrated barcode scanner captures virtually any barcode in any condition with point-and-shoot simplicity, allowing caregivers to verify patient identification, validate medication administration and more. Document wound condition with ultra-high resolution photos. Enable telehealth consultations with video calling. Turn tablets into two-way walkie talkies or PBX handsets and enable secure text messaging for sensitive communications in public areas.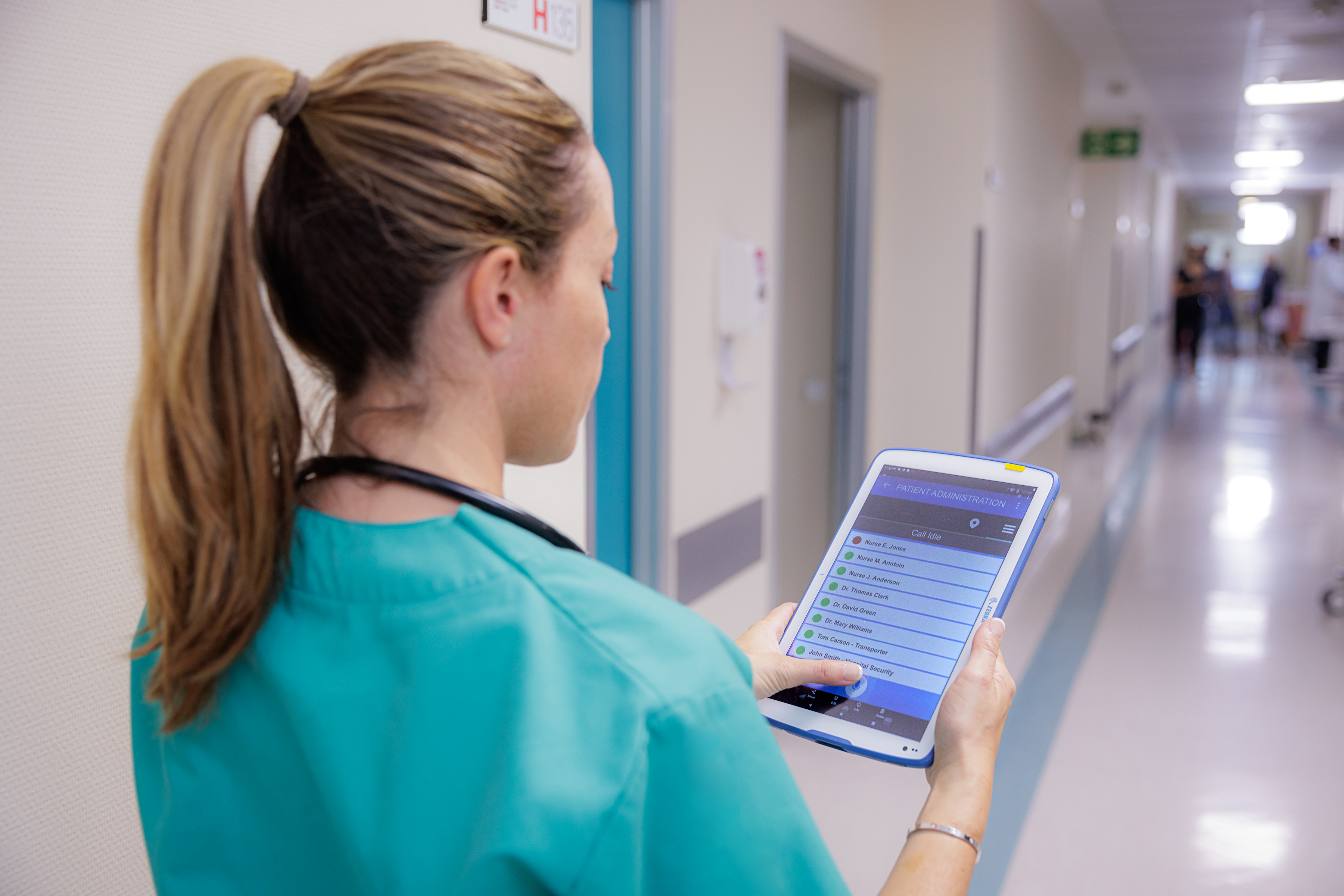 Add New Capabilities That Boost Productivity with Mobility DNA
Powerful pre-installed Mobility DNA Professional tools are ready to use, at no cost. Increase security and device manageability, control the applications and device features workers can access, easily integrate all the features of these tablets into your workflows and more. And the optional Mobility DNA Enterprise license takes caregiver productivity to the next level with more tools that makes it even easier for your workers to capture the extensive amount of data required throughout the workday.
Mobility DNA - Your Mobile Computer's Built-in Advantage
Zebra Mobility DNA is a suite of enterprise solutions designed to help maximise mobile user productivity and minimise IT complexities over the lifespan of a Zebra computer, tablet or wearable device. Our secure solutions help support every stage of your device's lifecycle, simplifying device lifecycle management and lowering total cost of ownership.
Additional Software Features
Accessories
Realise the full potential of your Zebra devices with convenient and affordable accessories.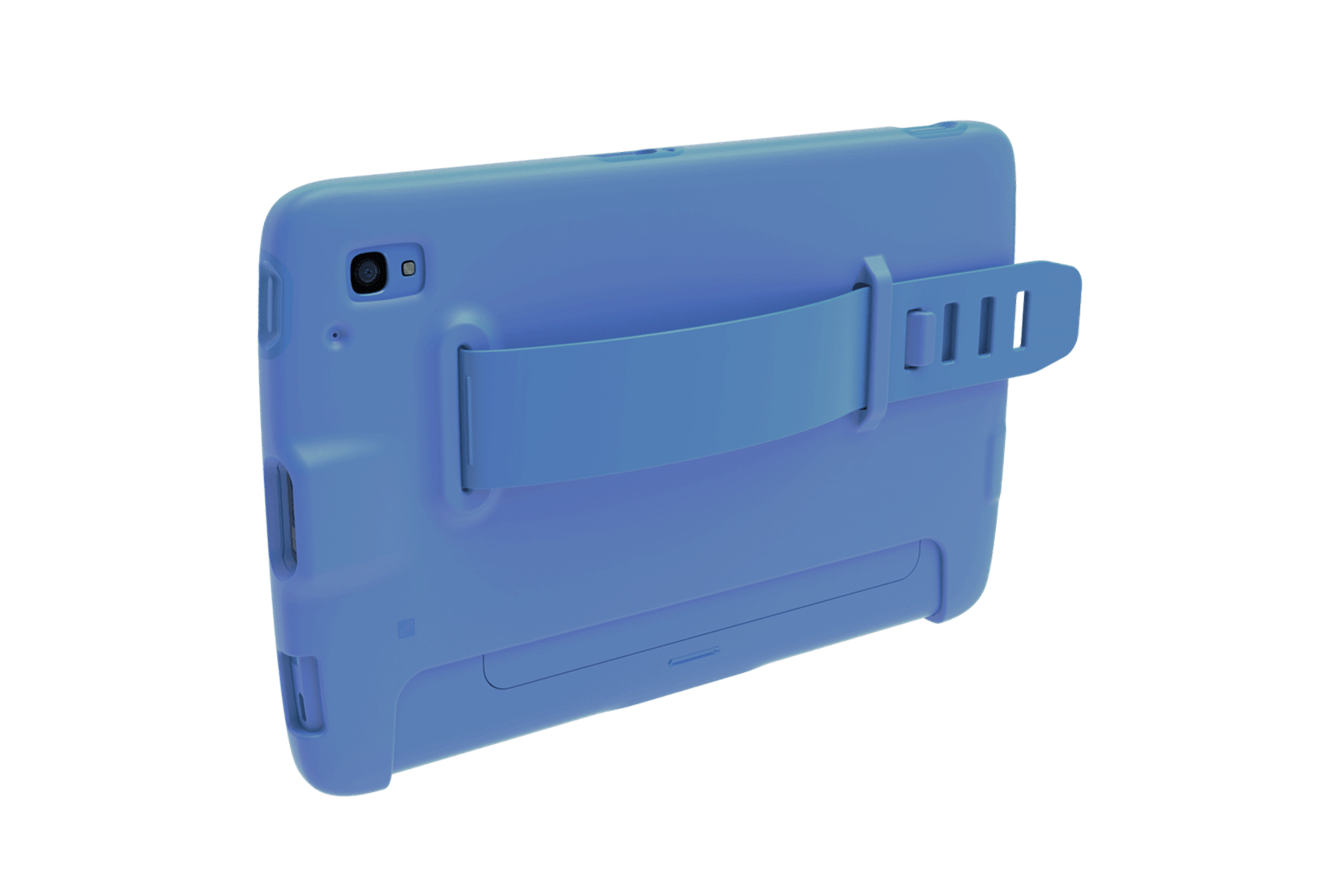 ET4x-HC Healthcare Hand Strap
With the ET4x-HC Hand Strap enhance the portability of your tablet, making it easier to hold and carry. The Hand Strap is made of silicon rubber and frame is made with disinfectant ready plastics that is able to withstand constant cleaning of harsh chemicals.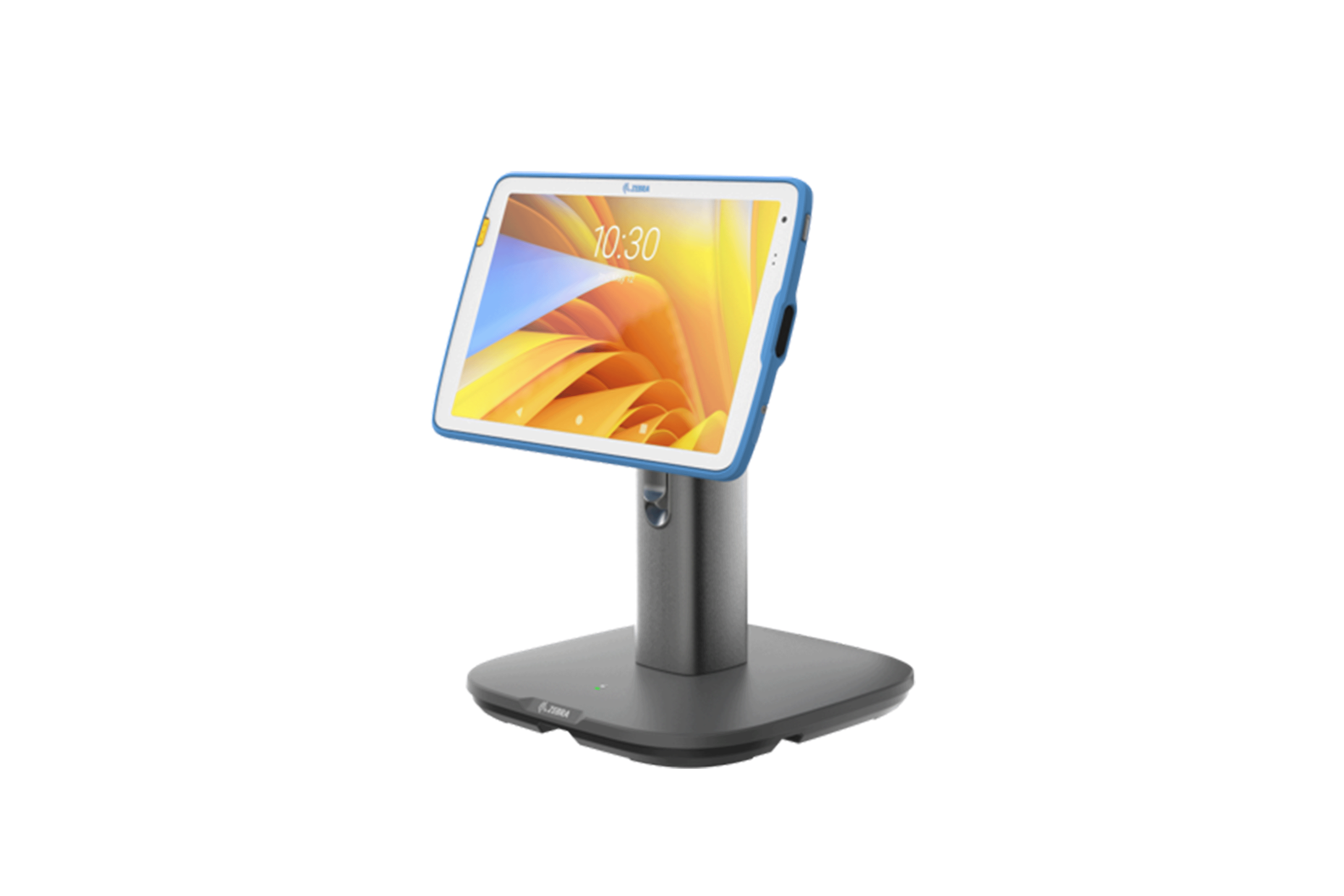 ET4x Presentation Stand
Mount the ET4x-HC tablet in the Presentation Stand via the battery door adaptor to create a kiosk for patient self check-in, registration or point-of-sale (POS) application.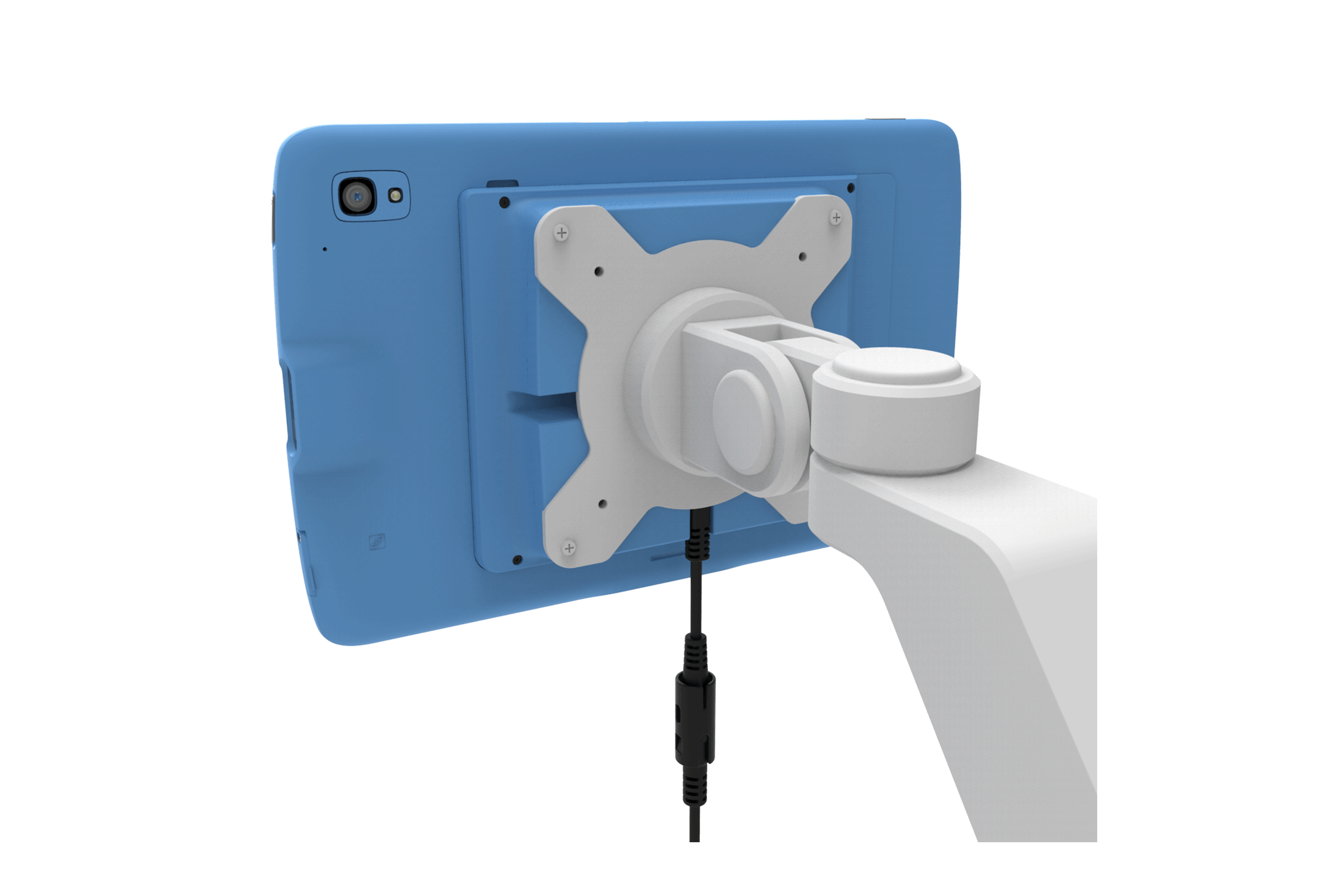 ET4x VESA Mount Adapter
With the VESA Mount Adapter and third party mounting accessories, easily mount the ET4x-HC tablet at bedside in patient rooms to allow patients to view their health information or access entertainment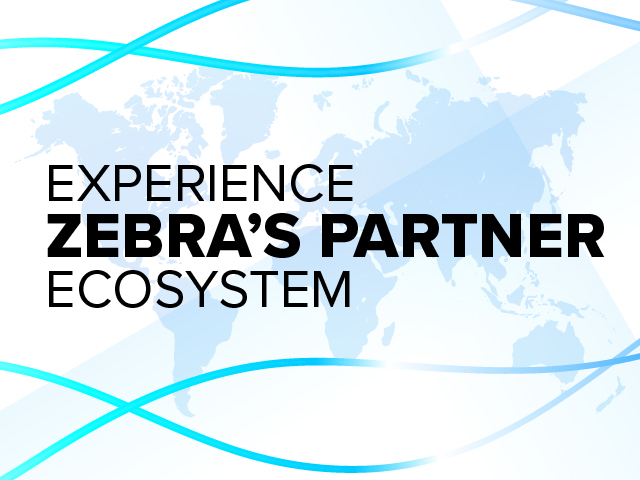 Experience Zebra's Partner Ecosystem
See how our global community of over 10,000 partners in 54 countries can provide a performance edge to your front-line workers and improve your business outcomes. Visit our New Partner Locator and contact and authorised Zebra Partner today.