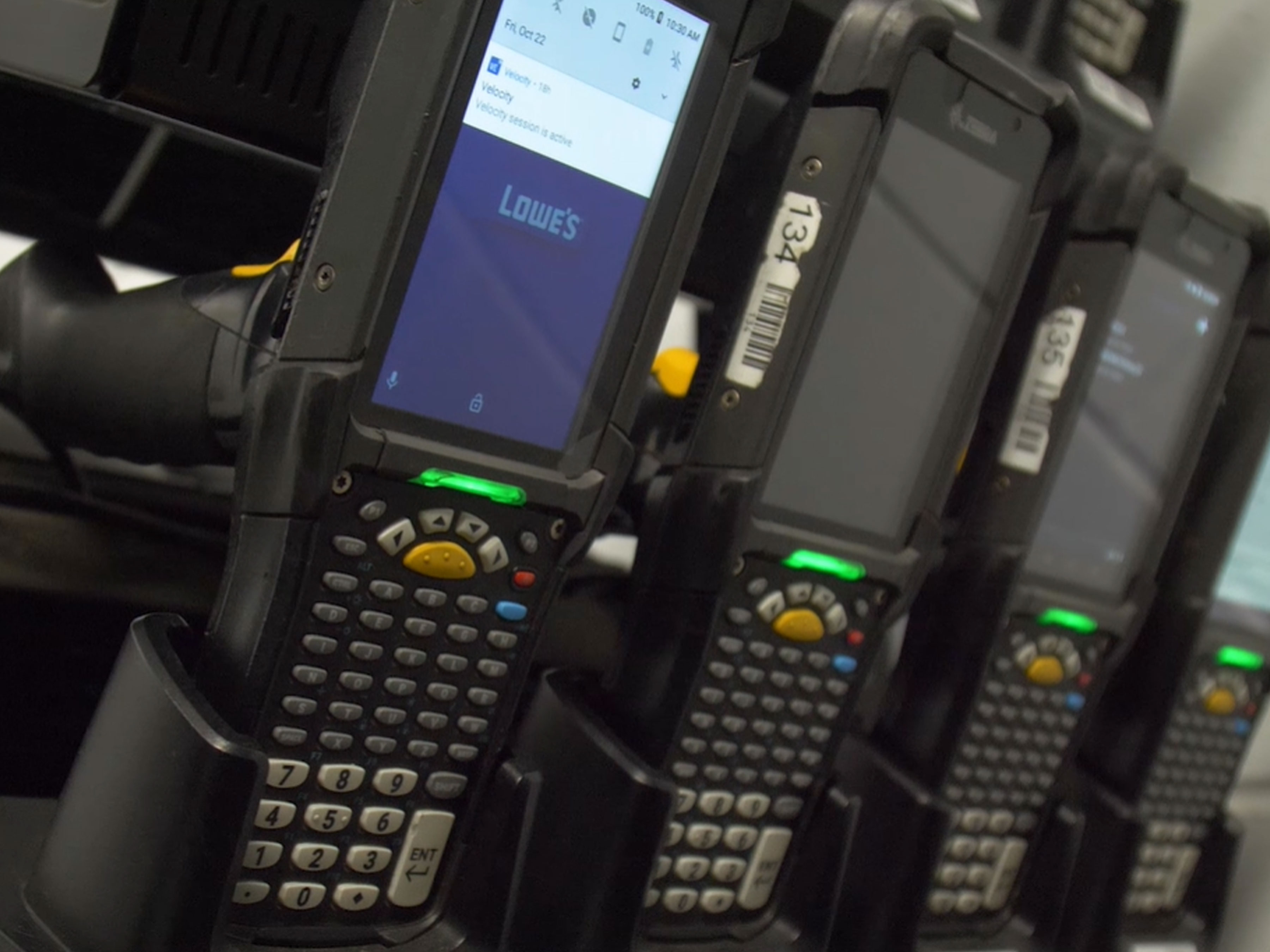 Success Story
Lowe's Deploys the Latest Technology to Meet Customer Demand and Ease Workloads for Distribution Center Associates
As omnichannel retail continues to grow, Lowe's has committed to staying ahead of the curve. It is deploying technologies at a faster pace within its distribution network to meet the needs of consumers and associates.
Challenge

With increased consumer demand, Lowe's needed its regional distribution center to be more efficient in receiving, putting away, picking, packing and shipping goods. With Zebra's help, the company implemented several mobile computing and printing solutions to help associates better manage surges and optimize the distribution process.

Benefits / Outcomes
The Zebra solutions have helped Lowe's streamline distribution center's operations and better manage fluctuating supply and demand. Associates stay better connected via Zebra's mobile devices, while Zebra printers are used to label inventory, e-commerce orders and print associate badges. The new technology has made the overall fulfillment process run quicker and smoother.