Zebra Perspectives
RFID Journal: Feature Story
Zebra unveils The Modern Store by Zebra, a framework designed to help retailers engage associates, boost inventory accuracy and improve the customer experience (U.S).
Ris News: Byline
Sivakumar Lakshmanan discusses the similarities between the data revolution in football and the data-driven innovations retailers are adopting (U.S.).
NURSEJOURNAL: Feature story
Rikki Jennings shares how clinical automation can be utilized in nursing workflows to benefit patients and staff (U.S.).
Invision: Feature Story
Zebra expands its vision partner program to include products and solutions from Matrox Imaging (Germany).
POLSKI PRZEMYSL: Feature Story
Zebra's new Advanced Tier gives resellers access to the company's more advanced machine vision portfolio (Poland).
The Manufacturer: Byline
Stephan Pottel discusses how RFID and RTLS can be implemented to drive operational improvements in automotive manufacturing (UK).
Pambianco News: Feature Story
Zebra's SmartLens unlocks visibility for retailers (Italy).
The Intelligent Enterprise
The convergence of Internet of Things (IoT), mobility, and cloud computing have led to an operational paradigm known as the Intelligent Enterprise.
Ted Partnership: The Next Wave
The 4th Industrial Revolution is bringing a tsunami of change affecting the ways we interact with and adapt to technology.
Vision Studies: Zebra's Latest Research Reports
Unique market insights, challenges and key trends transforming your industry.
Zebra Webinar Hub
Find past webinars and sign up for upcoming webinars on a variety of markets and topics.
Forza Cash Logistics Provides Real-Time Updates While Transporting Valuables
Drivers are equipped with Zebra handheld mobile computers to improve reporting accuracy and customer response times.
SHOE SENSATION OPTIMIZES COMMUNICATION AND SCHEDULING WITH REFLEXIS
The footwear and apparel retailer simplified communication and labor scheduling with task management and workforce management tools.
Waitrose Enhances Shoppers' In-Store Experience With Self-Scanning
The company wanted to update its fleet of personal shopper devices to offer enhanced services to its customers.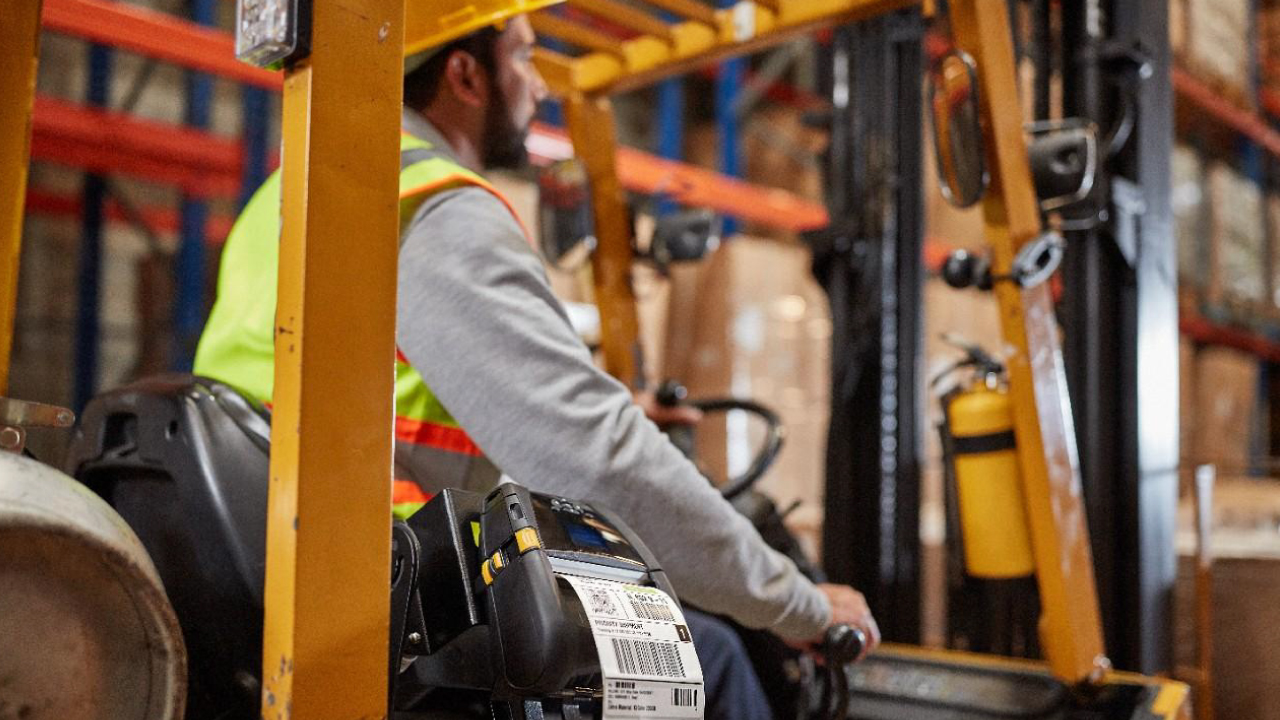 The Year is 2025, and This is What Has Become of the Warehouse
Things seem to change by the minute these days. Yet, one thing is constant: warehouse operating models are evolving. Read our "diary" to see what a day in the life of a warehouse worker might look like in just a few years.
Events
See how Zebra can help improve your business through products and solutions that identify, track and manage assets, transactions and people. Consult our experts at these upcoming events.