Zebra Perspectives
Sourcing Journal: Feature Story
Mark Wheeler speaks to the strategy behind executing large-scale retail events like Amazon Prime Day (U.S.).
Supply Chain In The Fast Lane: Feature Story
Jim Lawton discusses the utilization of robotics and automation in operations and their impact on businesses (U.S.).
Biztech Magazine: Feature Story
Tim Kane shares insights into the benefits of mobile point-of-sale hardware for shoppers and retailers (U.S.).
Grocery Trader: Byline
David Hawkings explains why AI is needed as customer demands shift (Great Britain).
CIO Spain: Feature Story
The pharmaceutical sector is committed to machine vision solutions, says Daniel Dombach (Spain).
Tech Talks Daily Podcast: Feature Story
David Lancefield shares how software is impacting retail operations and experience (Great Britain).
CWI: Feature Story
Zebra aims to improve staff productivity and quality of care for patients with its new healthcare tablets (Italy).
The Intelligent Enterprise
The convergence of Internet of Things (IoT), mobility, and cloud computing have led to an operational paradigm known as the Intelligent Enterprise.
Ted Partnership: The Next Wave
The 4th Industrial Revolution is bringing a tsunami of change affecting the ways we interact with and adapt to technology.
Vision Studies: Zebra's Latest Research Reports
Unique market insights, challenges and key trends transforming your industry.
Zebra Webinar Hub
Find past webinars and sign up for upcoming webinars on a variety of markets and topics.
TrainOSE Digitalizes Ticketing System
The Greek train operator turned to Zebra to find a quicker and more reliable way to issue and validate tickets along its routes.
FITT Increases Value of New WMS with Mobile Solution
Zebra's MC9300 Series Ultra-Rugged Touch Computers are helping FITT improve warehouse efficiency and product traceability.
Wavin is Driving Efficiency
Dutch manufacturer leverages the latest 2D cordless Android scanning technology that's purpose built for the warehouse environment.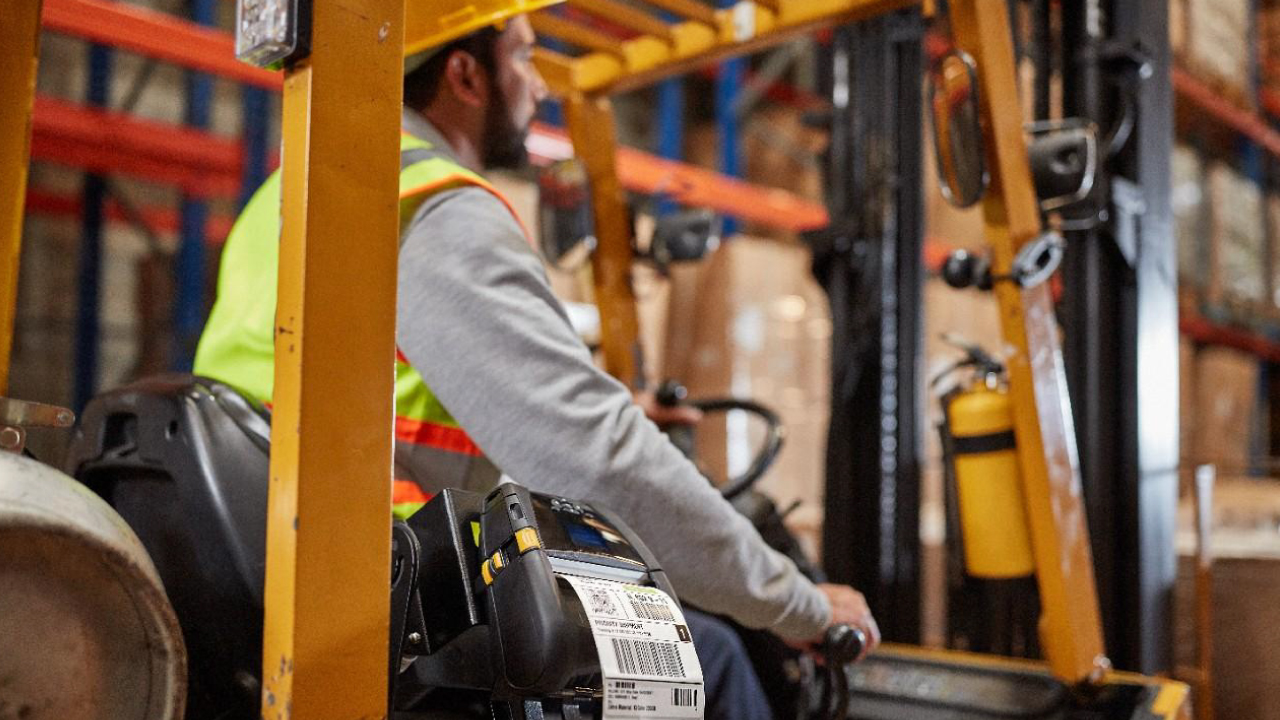 The Year is 2025, and This is What Has Become of the Warehouse
Things seem to change by the minute these days. Yet, one thing is constant: warehouse operating models are evolving. Read our "diary" to see what a day in the life of a warehouse worker might look like in just a few years.
Events
See how Zebra can help improve your business through products and solutions that identify, track and manage assets, transactions and people. Consult our experts at these upcoming events.