Zebra Perspectives
The Verge: Feature Story
Microsoft's Walkie Talkie feature is now available on Zebra's mobile devices for healthcare workers (U.S.).
Industrial Distribution: Byline
Amanda Honig discusses how small and mid-size distributors can maintain operational continuity and retain customers' trust (U.S.).
RIS News: Feature Story
Antuit.ai's Forecasting, Allocation and Replenishment solution suite is helping Pacsun accurately anticipate consumer demand (U.S.).
Seguritecnia: Feature Story
Speed, connectivity and availability are key in critical communications (Spain).
Mashinenmarkt: Byline
What to expect in the future for manufacturing, and are companies ready for it? (Germany).
The Grocer: Article
How to optimise good data for suppliers and supermarkets (Great Britain).
multimac: Feature Story
How consumers are driving the demand for warehouse automation (Italy).
The Intelligent Enterprise
The convergence of Internet of Things (IoT), mobility, and cloud computing have led to an operational paradigm known as the Intelligent Enterprise.
Ted Partnership: The Next Wave
The 4th Industrial Revolution is bringing a tsunami of change affecting the ways we interact with and adapt to technology.
Vision Studies: Zebra's Latest Research Reports
Unique market insights, challenges and key trends transforming your industry.
Zebra Webinar Hub
Find past webinars and sign up for upcoming webinars on a variety of markets and topics.
Device Analytics Reveal Far More Than Device Usage
Zebra VisibilityIQ™ Foresight proves its worth at Computacenter's Logistics and Integration Centres.
New Mobility Approach Improves Store Efficiencies
The Zebra TC51 allowed Waitrose to smooth workflows, save costs and enhance the store experience for associates and customers.
Out-of-the-Box RFID Solution Streamlines Asset Tracking
RFID tags on this Irish hospital's dialysis machines are now read continuously, without human intervention.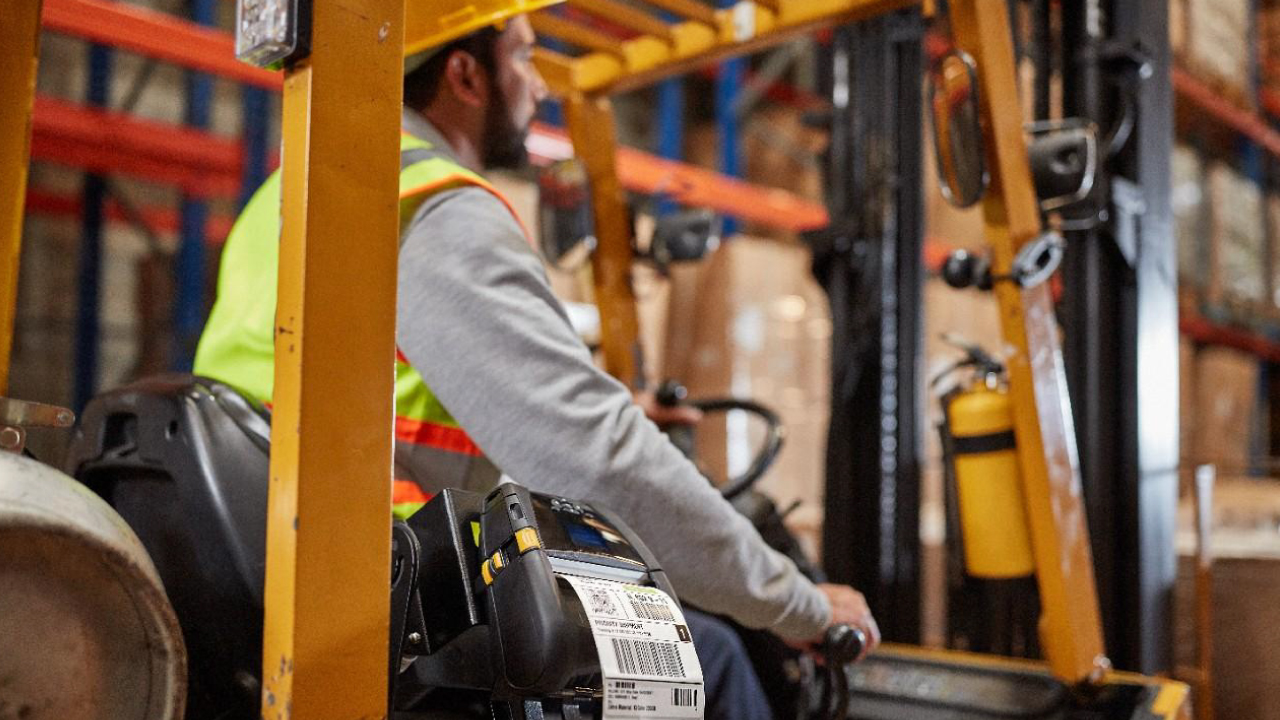 The Year is 2025, and This is What Has Become of the Warehouse
Things seem to change by the minute these days. Yet, one thing is constant: warehouse operating models are evolving. Read our "diary" to see what a day in the life of a warehouse worker might look like in just a few years.
Events
See how Zebra can help improve your business through products and solutions that identify, track and manage assets, transactions and people. Consult our experts at these upcoming events.