Zebra Perspectives
Freightwaves: Feature Story
Jim Lawton on labor's unprecedented demand and the accelerated adoption of robots by fulfillment operations (U.S.).
Robotics 24/7: Feature Story
Stefan Nusser shares how autonomous mobile robots (AMRs) can be the solution to the labor shortage in warehouses (U.S.).
New York Times: Feature Story
Zebra Technologies' RFID chips help track NFL players and the football (U.S.).
Engineering Magazine: Feature Story
Laith Marmash shares how machine vision solutions enhance manufacturing decision making (Great Britain).
Alliancy: Byline
Dr. Biswa Sengupta discusses how the metaverse can help develop future retail experiences (France).
In Vision: Feature Story
Donato Montanari explains why Zebra is acquiring Matrox Imaging (Germany).
Muy Pymes: Byline
Melonee Wise shares five key considerations to help companies integrate warehouse robots (Spain).
The Intelligent Enterprise
The convergence of Internet of Things (IoT), mobility, and cloud computing have led to an operational paradigm known as the Intelligent Enterprise.
Ted Partnership: The Next Wave
The 4th Industrial Revolution is bringing a tsunami of change affecting the ways we interact with and adapt to technology.
Vision Studies: Zebra's Latest Research Reports
Unique market insights, challenges and key trends transforming your industry.
Zebra Webinar Hub
Find past webinars and sign up for upcoming webinars on a variety of markets and topics.
Hasenauer + Koch Simplifies Deliveries with All-In-One Device
The German logistics company increased efficiency by equipping drivers with Zebra's TC57 all-touch rugged handheld computers.
Vera Bradley Streamlines Tasks, Puts Focus on Customers
The retailer used Zebra technology and Reflexis workforce management tools to coordinate staff assignments, improve shopping experience.
ArcBest Drives Efficiency and Employee Satisfaction
The company's commitment to technology enhances operations and leaves a good impression on its staff.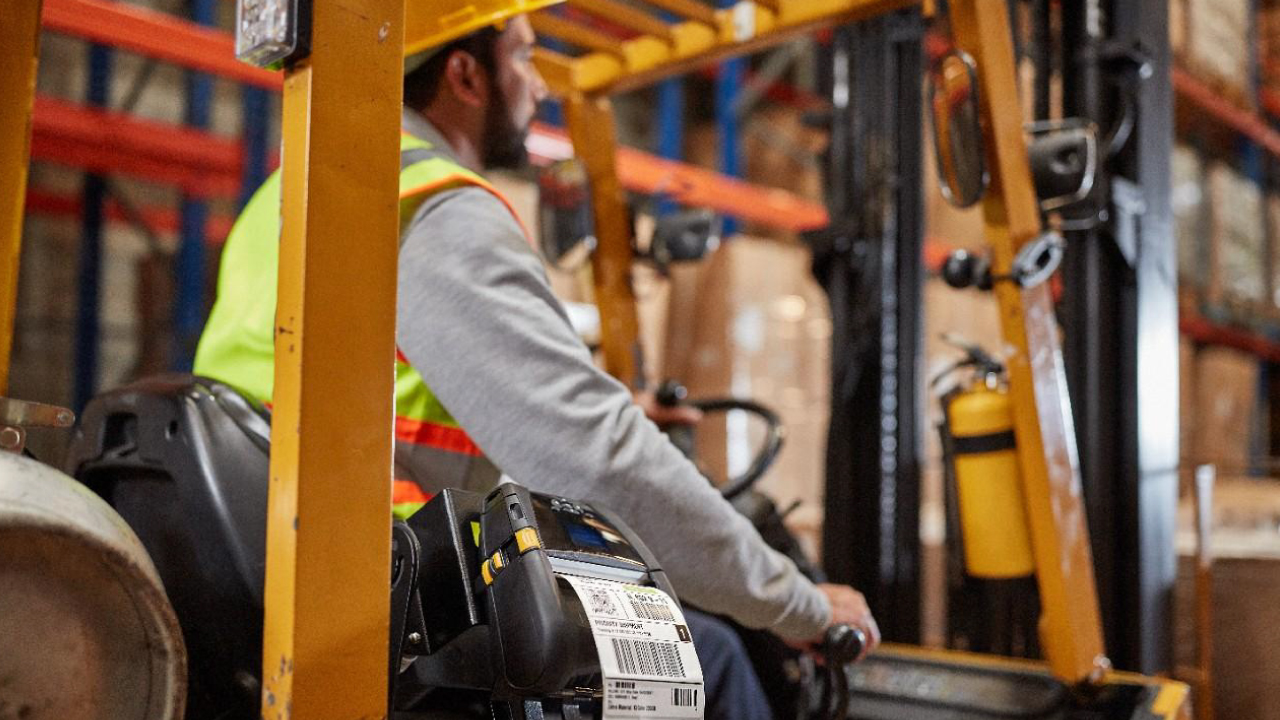 The Year is 2025, and This is What Has Become of the Warehouse
Things seem to change by the minute these days. Yet, one thing is constant: warehouse operating models are evolving. Read our "diary" to see what a day in the life of a warehouse worker might look like in just a few years.
Events
See how Zebra can help improve your business through products and solutions that identify, track and manage assets, transactions and people. Consult our experts at these upcoming events.