Zebra Perspectives
CNBC: Article
Mark Wheeler provides insight into the importance of technology and visibility in light of labor and supply chain disruptions (U.S.).
Robotics Business Review: Feature
Zebra Technologies' Melonee Wise discusses new Fetch AMRs as part of The Robot Review podcast (U.S.).
The Motley Fool: Feature
Anders Gustafsson discusses Zebra's Q3 performance and recent success (U.S.).
Chain Store Age: Feature
Zebra's Annual Global Shopper Study findings show consumers have formed new habits in the post COVID era (U.S.).
Retail Insider: Feature Story
antuit.ai wins Transforming Retail award (Great Britain).
Silicon India: Feature Story
Evolving warehouse operations in Asia Pacific (India).
T21 MX: Feature Story
Finding good products at affordable prices in a few clicks (Mexico).
The Intelligent Enterprise
The convergence of Internet of Things (IoT), mobility, and cloud computing have led to an operational paradigm known as the Intelligent Enterprise.
Ted Partnership: The Next Wave
The 4th Industrial Revolution is bringing a tsunami of change affecting the ways we interact with and adapt to technology.
Vision Studies: Zebra's Latest Research Reports
Unique market insights, challenges and key trends transforming your industry.
Zebra Webinar Hub
Find past webinars and sign up for upcoming webinars on a variety of markets and topics.
Phygital Stores Changing the Retail Game
After finding the right RFID solution, Fashionalia was able to successfully deploy its groundbreaking store concept in Madrid.
Dutch Valley Foods Solves Picking Challenges
Bulk foods distributor adopts Android mobile computers, providing its warehouse team with superior performance and reliability.
Retailer Uses RFID to Create "Smart Stores"
Crystal transformed its traditional retail stores into tech-powered omnichannel operations to improve the customer experience.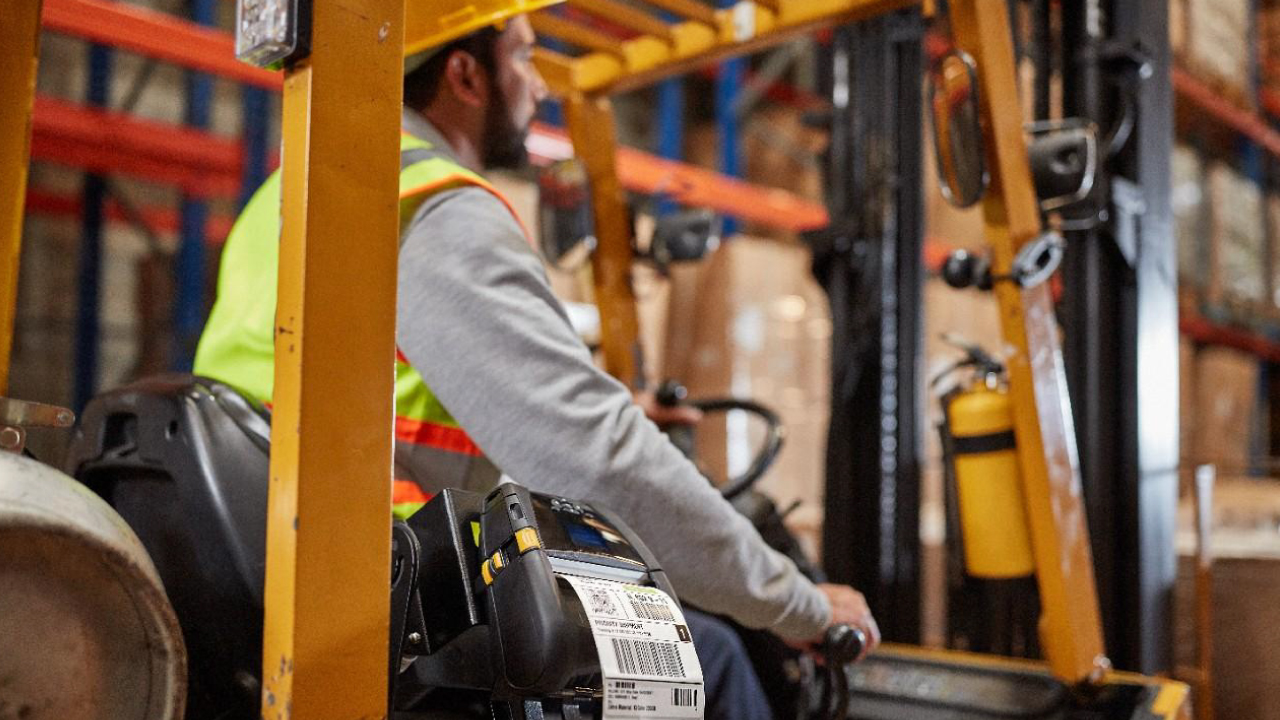 The Year is 2025, and This is What Has Become of the Warehouse
Things seem to change by the minute these days. Yet, one thing is constant: warehouse operating models are evolving. Read our "diary" to see what a day in the life of a warehouse worker might look like in just a few years.
Events
See how Zebra can help improve your business through products and solutions that identify, track and manage assets, transactions and people. Consult our experts at these upcoming events.