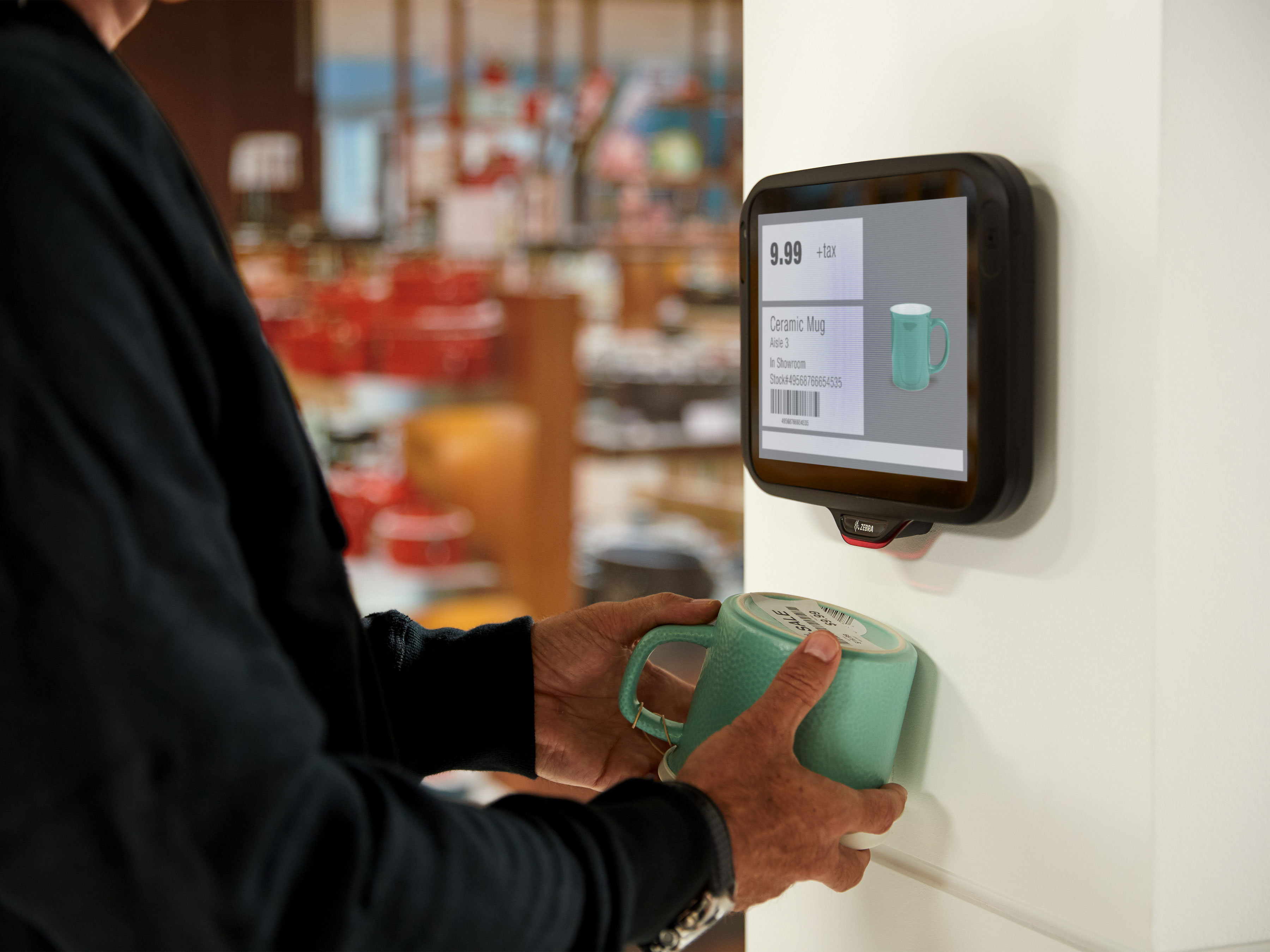 Application Brief
Transform the Customer Experience with the Ultimate in Self-Service: CC600 and CC6000 Customer Concierge Kiosks
When a customer walks through your doors, you need to meet their high expectations to earn a sale. Accustomed to the convenience of a smartphone, today's customers expect access to information and products faster than ever before. In this age of endless shopping and buying choices, it has never been more important to create an exceptional in-store experience with quick access to product information, pricing and availability, and personalised service that sets you apart from other retailers. 
Transform the Customer Experience with the Ultimate in Self-Service: CC600 and CC6000 Customer Concierge Kiosks
Overview
With Zebra's CC600 and CC6000 self-service kiosks, you can give every shopper the concierge-style service of their dreams. These interactive kiosks give customers the best of online and in-store shopping, with all the self-service capabilities they expect—and much more. What can you do with the CC600 and CC6000? The possibilities are virtually endless. You can give shoppers the convenience of self-service transactions like price cheques and wayfinding. You can integrate your product catalogue, so shoppers can browse your entire inventory instead of only what's on your shelves. You can allow shoppers to easily order items that are out of stock for convenient home delivery or sign in to pick up an order placed online. And you can tie the CC600 and CC6000 to your existing loyalty programme to send coupons and special offers directly to a shopper's smartphone while they're in your aisles.
Applications
CC600 and CC6000: Transform the In-Store Customer Experience:
Endless aisle: offer customers every item you carry
Provide the convenience of self-service price cheques
Assisted selling: product comparisons and how-to videos
Call for help: instant assistance via voice/video
Integrate kiosks with your loyalty/rewards programme
Double the value with associate-facing applications