Maximise the Availability of Zebra Mobile Computers
When your users have trouble with their Zebra mobile computers, the issue is often a simple one that can be resolved on the spot — from restoring a lost wireless connection to rebooting to free up needed memory or assessing a bad battery. But without a way to uncover these simple-to-resolve issues, devices are often returned to the Zebra Repair Centre, where no device trouble is found. While a Zebra OneCareTM support programme may cover the costs of the depot services, your organisation still pays a high cost when the device is out of your workers' hands. Productivity is reduced when workers outside in the field and inside your facility are without their Zebra mobile devices, affecting the overall efficiency of your entire operation. And then there is the cost of the time spent packaging, shipping and tracking devices out for repair — and re-configuring returned devices. 
Now, there's a complimentary tool from Zebra that can help eliminate the high cost of all those needless returns of devices that don't really need repair — the Device Diagnostics tool. With this Mobility DNA utility, administrators and end users alike can instantly test and diagnose the main operability on Zebra mobile computers with a simple press of a button to determine system health and functionality. Results reveal whether the issue can be fixed onsite by your user — or whether a trip to the Zebra Repair Centre is required. If needed, Zebra technical support experts can leverage this data to troubleshoot the device over the phone to reach resolution and keep the device out in the field. And should the device need to be sent in for repair, the device diagnostics test results enable help ensure the correct problem is identified when creating a repair order. The result? Your devices spend more time in the hands of your workers, improving productivity, device uptime, return on investment and unnecessary returns to the Repair Centre. Keep your Zebra mobile devices right where they are most valuable, in the hands of your workers, with Device Diagnostics — only from Zebra.
Identify and Test All Major Systems
Device Diagnostics automatically identifies which systems are present on a device scanner, buttons, touch screen, Bluetooth, Wi-Fi, batteries, WWAN and audio tests. You can press a button to instantly test them all or select the tests you want to run.
Easy-to-Read 'Red Light-Green Light' Results
If the device passes the test, the test is highlighted in green. Tests that fail are highlighted in red, making it very easy to determine, in seconds, whether a device needs assistance from technical support or requires a trip to the depot.
Instantly Identify Many Common Errors
You can see if you have available storage to support the system, application, external storage card and cache, and if features are correctly configured or accidentally deactivated. When it comes to the battery, you can see if batteries are charging and how many charge cycles are left. And, you can see signal strength, if the radio is powered on and much more for all integrated wireless connections — Bluetooth, Wi-Fi and cellular.
Software Resources
| | | |
| --- | --- | --- |
| Fact Sheet | Device Diagnostics Fact Sheet | Download |
| Support | Expert advice on how to make the most of your Mobility DNA applications with the Device Diagnostics Tool. | Get Support |
| Services | Zebra OneCare services are designed to support and enable critical business processes at an economical price point. | Learn More |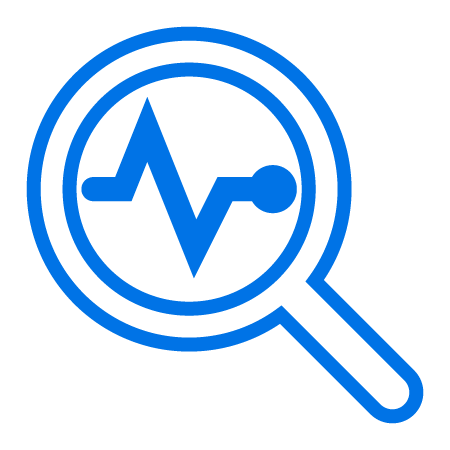 Device Diagnostics
Mobility DNA - Your Mobile Computer's Built-in Advantage
Zebra Mobility DNA is a suite of enterprise solutions designed to help maximise mobile user productivity and minimise IT complexities over the lifespan of a Zebra computer, tablet or wearable device. Our secure solutions help support every stage of your device's lifecycle, simplifying device lifecycle management and lowering total cost of ownership.