Increase Visibility and Customer Satisfaction with Zebra's Mobility Solutions for Delivery Management
Initial pick-up and the delivery to its final destination are the two most critical points in a parcel's journey. To maintain customer satisfaction and secure payment, proof is required at both ends of the journey. Add the complexity of increased volumes, varied parcel drop options, and last minute re-routing, you need solutions that provide increased visibility. With Zebra mobility solutions, you and your customers have that visibility from floor to door.
Delivery Confirmation
Accomplish proof of pick-up and delivery through electronic signature or photo record of delivery, as well as validate package condition with our rugged mobile computer and printer solutions.
Increased Efficiency
Plan routes based on efficiency. Zebra mobile devices provide enterprise-grade processing capabilities, so you are not limited by the number of transactions a driver can accomplish in a day.
Durable Devices
Equip your drivers with mobile devices that are built to withstand inclement weather, drops, spills, an long shifts. Zebra devices significantly reduce mid-day battery or equipment replacement—keeping drivers on time.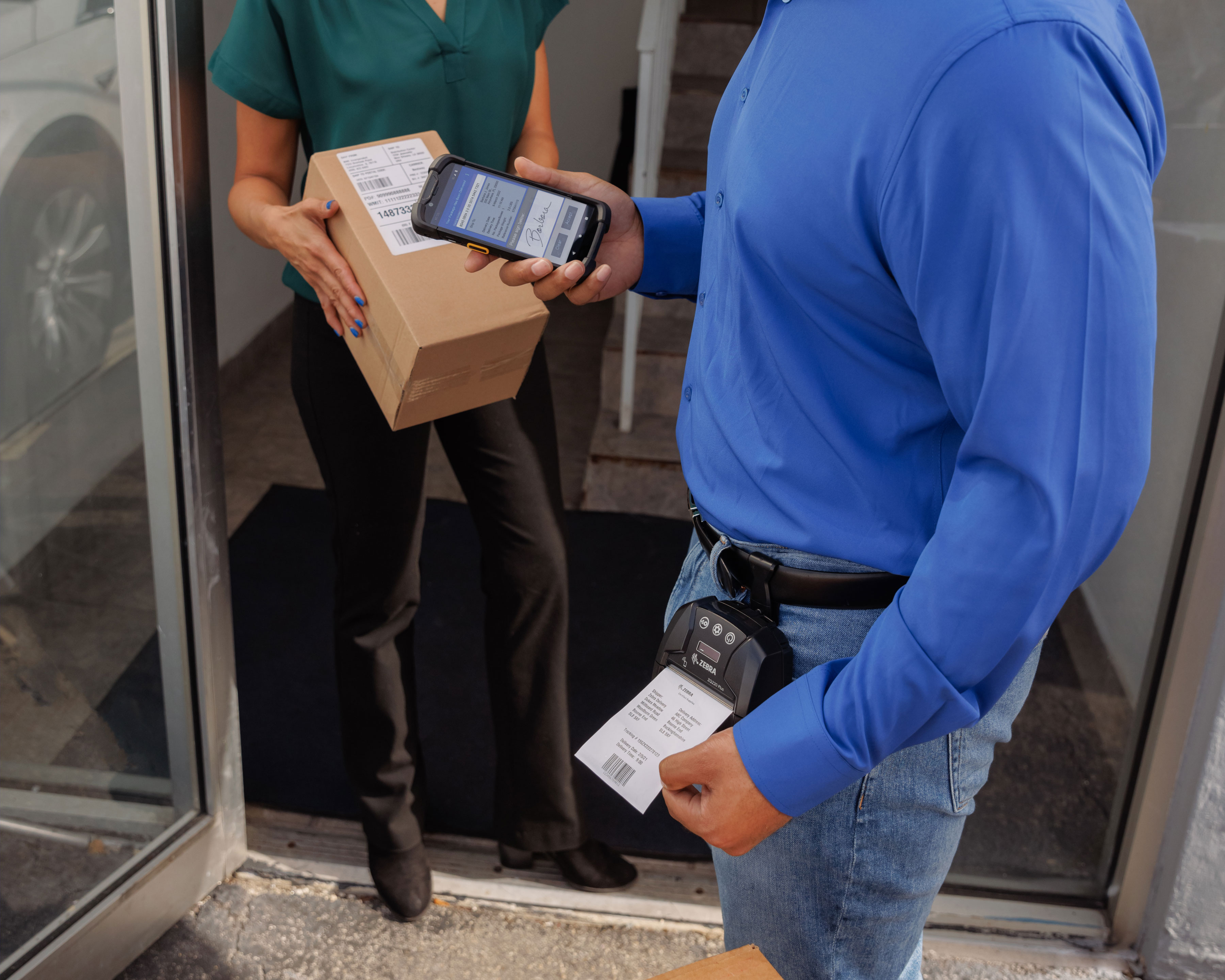 Get Real-Time Delivery Confirmation
Provide real-time visibility for up-to-the minute package location, status or delivery confirmation at any time with Zebra mobility solutions.
Build Your End-to-End Solution
Service and Maintenance
Zebra OneCare™ Maintenance Plans
Protect your business-critical devices and eliminate disruptions and unplanned repair expenses. You'll get device uptime, confidence, and savings with Zebra OneCare™.