Healthcare Technology Solutions
More Power to Solve, More Time for Care
Unburden the Delivery of Care - Better Workflows with Fewer Workarounds
Positive Identification
The right patient, the right care, the right time
Ensure patient safety, reduce errors and instill confidence with accurate, positive patient identification at every step – from admissions to discharge and every surgery, procedure or test in-between.
Untethered Mobility
Access everything you need on-the-go
Talk, text and share images instantly and securely. Connect instantly with colleagues, information and applications you need. Collect and retrieve information, access Electronic Health Records from the palm of your hand. Alleviate alarm fatigue by targeting alerts for a quieter healing environment.
Tracking and Locationing
Real-time data, actionable insights
Turn real-time data into actionable insights with greater visibility into operations and supply chain management. Know what you use to predict what you'll need. Quickly locate staff and critical equipment that goes missing in busy places.
The Latest in Healthcare Technology Solutions
Smarter, More Connected Hospitals
Discover what integrated technologies healthcare leaders are investing in to mobilize urgent care teams, automate more workflows and regain control of supply chains to better support clinicians and patients.
With Fewer Workarounds, There's More Time to Care
Our solutions are developed with nurses and clinicians at the center, to unburden the delivery of care, and help restore more time for patients.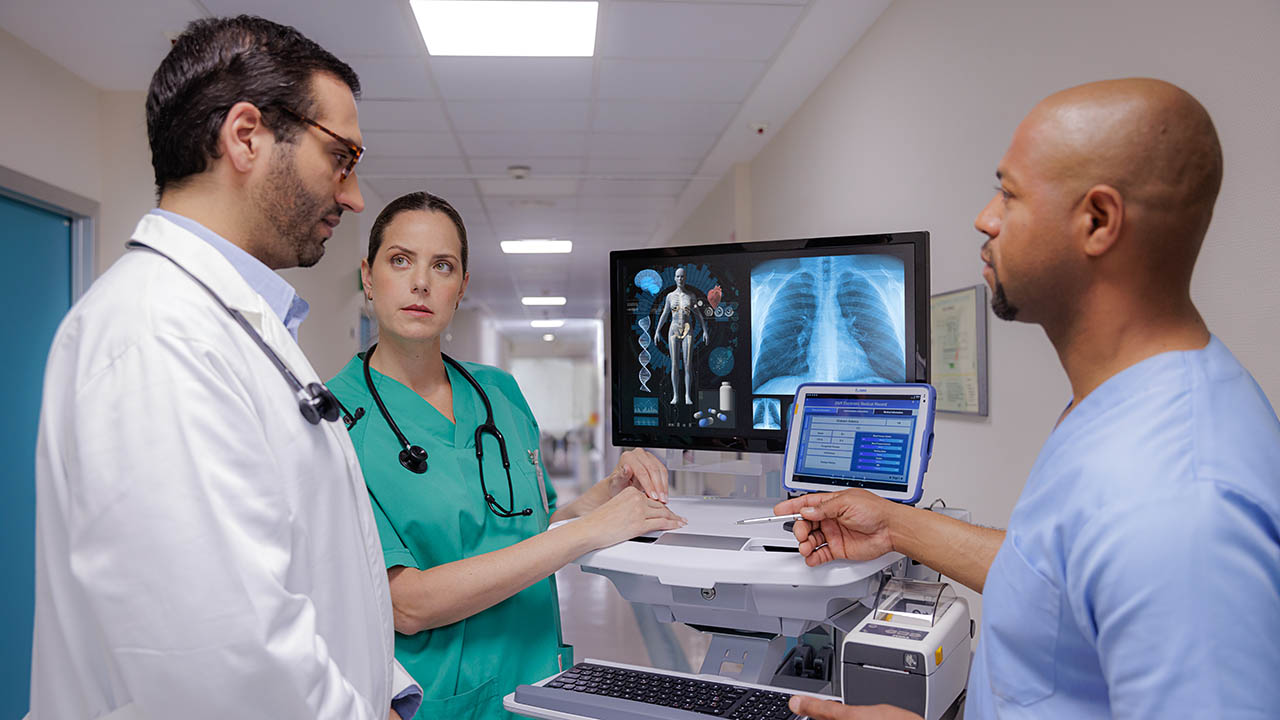 Technology Can Drive Healthcare Compliance, Patient Care and Telehealth. So Why Does Everything Still Seem So Hard?
You may need to change how you think about, choose, and implement technology for your healthcare system to make progress against these your patient care, compliance and telehealth priorities.