Pharmacy Solutions Provide Streamlined Medication Tracking, Drive Optimal Pharmacy Management, Promote Error Prevention and Increase Dispensing Accuracy
Improve pharmacy management and dispensing accuracy with Zebra's pharmacy label printers, barcode scanners and software. Quickly and easily track medications to the unit-dose level and compare them against the prescription order. This ensures the correct medication is dispensed in the correct dosage for the intended patient, supporting the five rights of medication administration.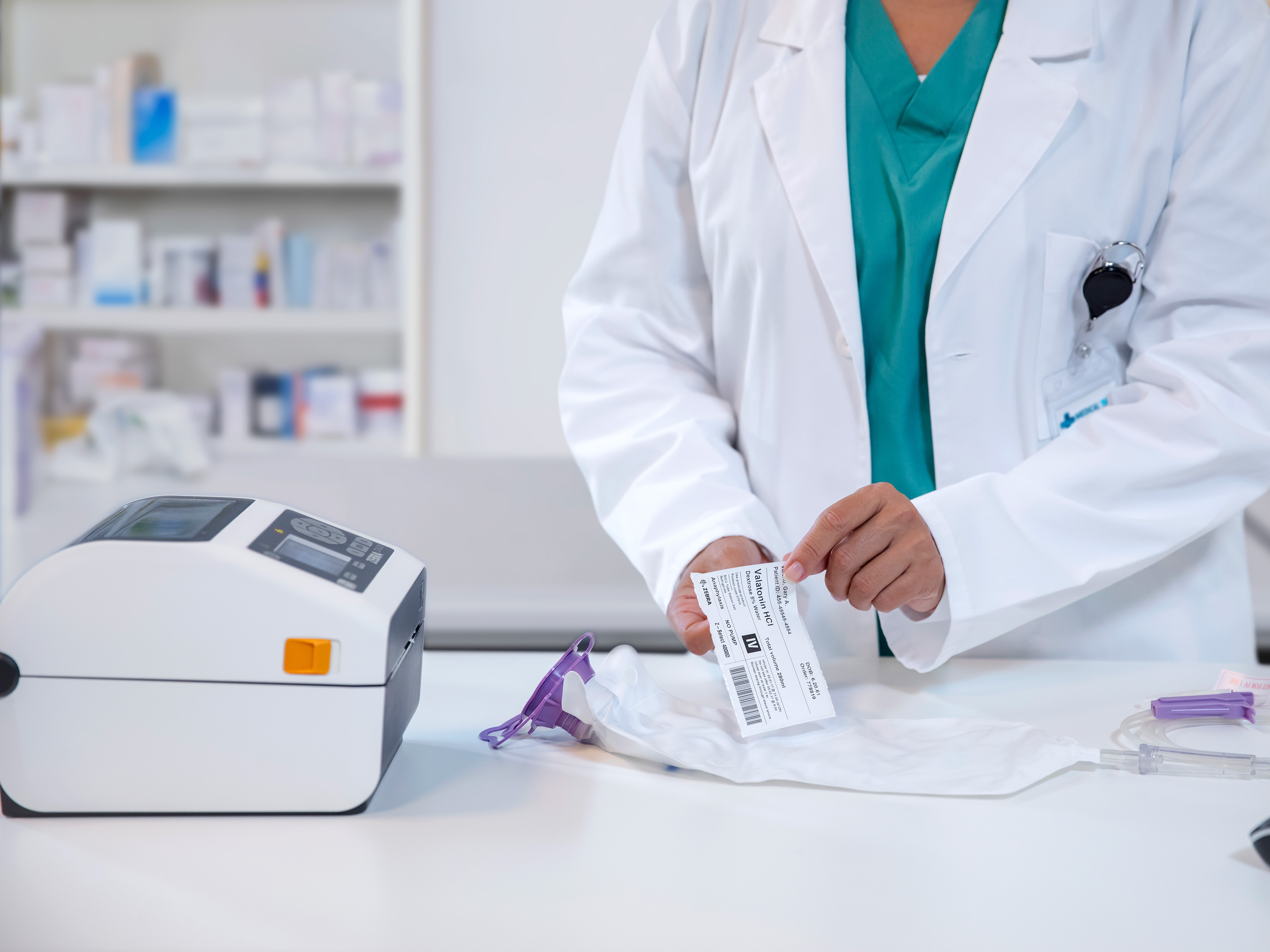 White Paper
Barcode-Based Patient Safety
Maximizing patient safety and improving the quality of care is the ultimate goal of the hospital pharmacy. Barcode technologies provide the foundation for enhancing patient identification and driving efficiencies throughout the pharmacy.
Build Your End-to-End Solution
Service and Maintenance
Zebra OneCare™ Maintenance Plans
Protect your business-critical devices and eliminate disruptions and unplanned repair expenses. You'll get device uptime, confidence, and savings with Zebra OneCare™.
Related Content from Zebra
Application Brief
The Path to Reducing Medication Errors
Dispensing errors contribute directly to Adverse Drug Events. One of the most proven methods to prevent medical errors is to use barcoding to identify medications at the unit-dose level for dispensing and administration.