Automated Fulfillment Solutions to Streamline Loading Dock Operations
Your loading dock is the last touch point before goods are shipped to the customer. Eliminate many of your manual processes and ensure goods get on the right truck in the right order, while optimizing trailer space. Zebra's mobile scanning, RFID tags and readers, and 3D sensing and camera technology with analytics software provide you with the automation you need to effectively verify shipping details, trailer assignments, and space utilization to confidently ensure flawless fulfillment.
Streamline Processes
Receive immediate confirmation that pallets and parcels are being loaded on the right trailer. Workers won't lose precious time unloading trailers to reassign shipments.
Increase Profitability
Enhance your loading operations by optimizing trailer space to reduce the number of trailers required and maximize efficiency.
Ensure Traceability
Scan pallets and packages as they enter the trailer to accurately account for the location of each asset and document the chain of custody. Provide customers with visibility to track and trace goods.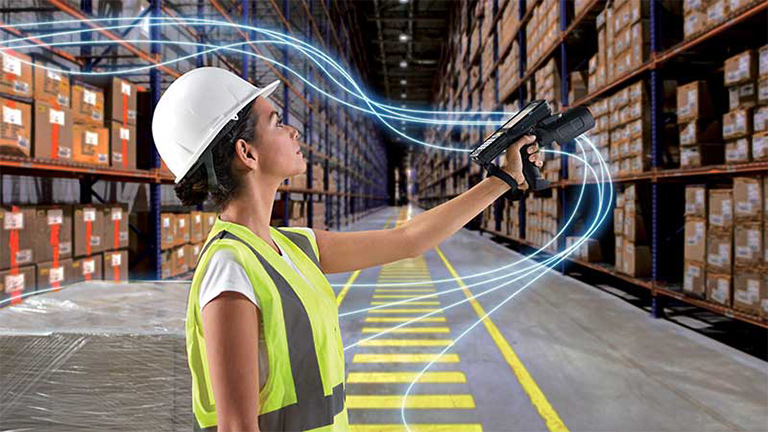 Thought Leadership
Vision Study: Dynamic Markets Demand Warehouse Agility
Learn about decision-makers' modernization plans, the technology and automation trends backing them up and workers' response.
Build Your End-to-End Solution
Hardware
Our handheld, vehicle mounted, and wearable mobile computers, ultra-rugged scanners, tablets, and printers, paired with Zebra and partner software, are purpose-built to provide enterprise-level support for your reverse logistics needs.
Software
See how these software offerings add to your Shipping solution.
Service and Maintenance
Zebra OneCare™ Maintenance Plans
Protect your business-critical devices and eliminate disruptions and unplanned repair expenses. You'll get device uptime, confidence, and savings with Zebra OneCare™.