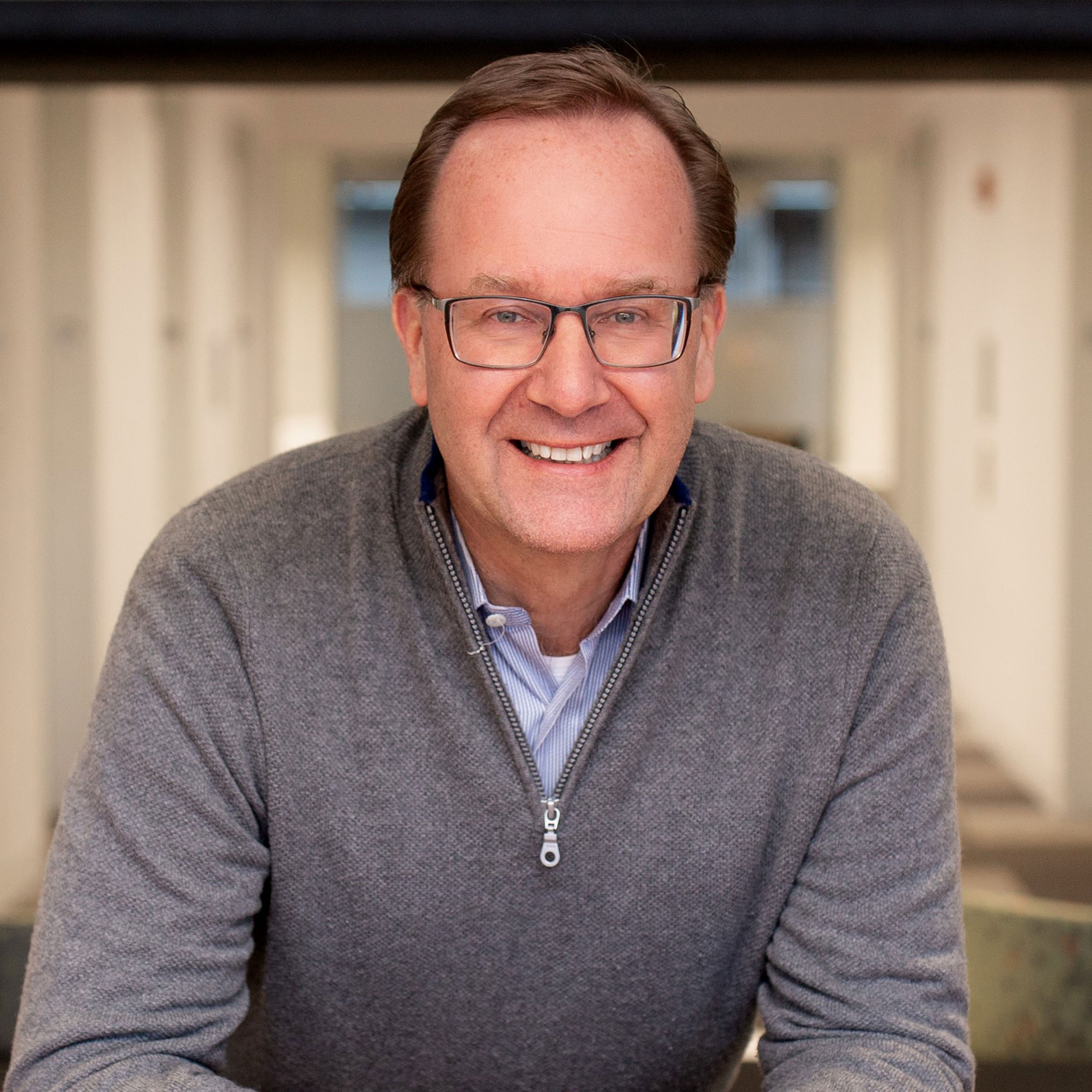 Anders Gustafsson
Anders Gustafsson is the Executive Chair of the Board and previously served as Zebra's Chief Executive Officer and a director from 2007 to March 2023. Prior to joining Zebra, Mr. Gustafsson served as Chief Executive Officer of Spirent Communications plc, a publicly-traded telecommunications company, from 2004 until 2007. At Spirent, he redirected that Company's growth strategy, divested non-core operations, integrated historic acquisitions and streamlined the organization to realize significant cost savings. From 2000 until 2004, he was Senior Executive Vice President, Global Business Operations, of Tellabs, Inc., a communications networking company. Mr. Gustafsson's other roles at Tellabs included President, Tellabs International; President, Global Sales; and Vice President and General Manager, Europe, Middle East and Africa. Earlier in his career, he held executive positions with Motorola, Inc.
Mr. Gustafsson is a member of the board of directors of International Paper Company (NYSE: IP), a leading global producer of renewable fiber-based packaging, pulp and paper products. Previously, Mr. Gustafsson was a member of the board of directors of Dycom Industries Inc. (NYSE: DY), a company that provides construction and specialty services to the telecommunication industry. He is a member of the Technology Committee and the Immigration Committee of the Business Roundtable. He also serves as a trustee of the Shedd Aquarium and is a member of the Civic Committee of the Commercial Club of Chicago.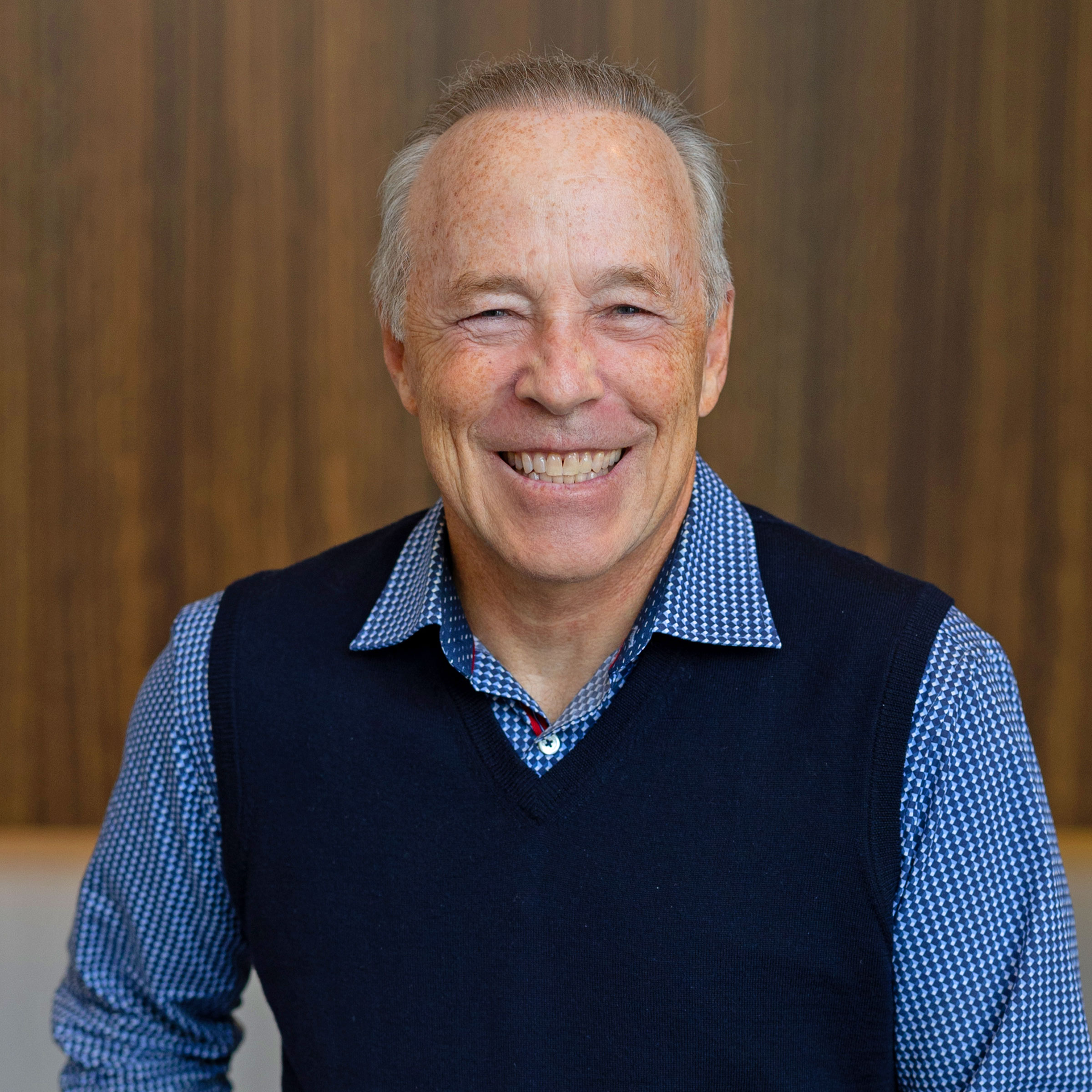 Michael Smith
Michael A. Smith is the Lead Independent Director and previously served as Chairman of the Board from 2007 to March of 2023. Since 2000, he has served as Chairman and Chief Executive Officer of FireVision LLC, a private investment company he founded. Previously, Mr. Smith served in various senior investment banking and mergers and acquisitions roles at NationsBanc Montgomery Securities and its successor entity, Banc of America Securities, LLC, BancAmerica Robertson Stephens, BA Partners, and its predecessor entity, Continental Partners Group, and Bear Stearns.
Mr. Smith is a member of the Board of Directors of SRAM International Corp., a global designer, manufacturer and marketer of premium bicycle components. Michael Smith is a Board Leadership Fellow of the National Association of Corporate Directors and is also NACD Directorship Certified™. NACD's Directorship Certification™ provides a tangible assessment of a director's understanding of knowledge essential to effective corporate governance along with a commitment to continuing education. Mr. Smith recently obtained his CERT certification from Carnegie Mellon's Software Engineering Institute in Cybersecurity Oversight, thereby bolstering his knowledge of cyber oversight and governance.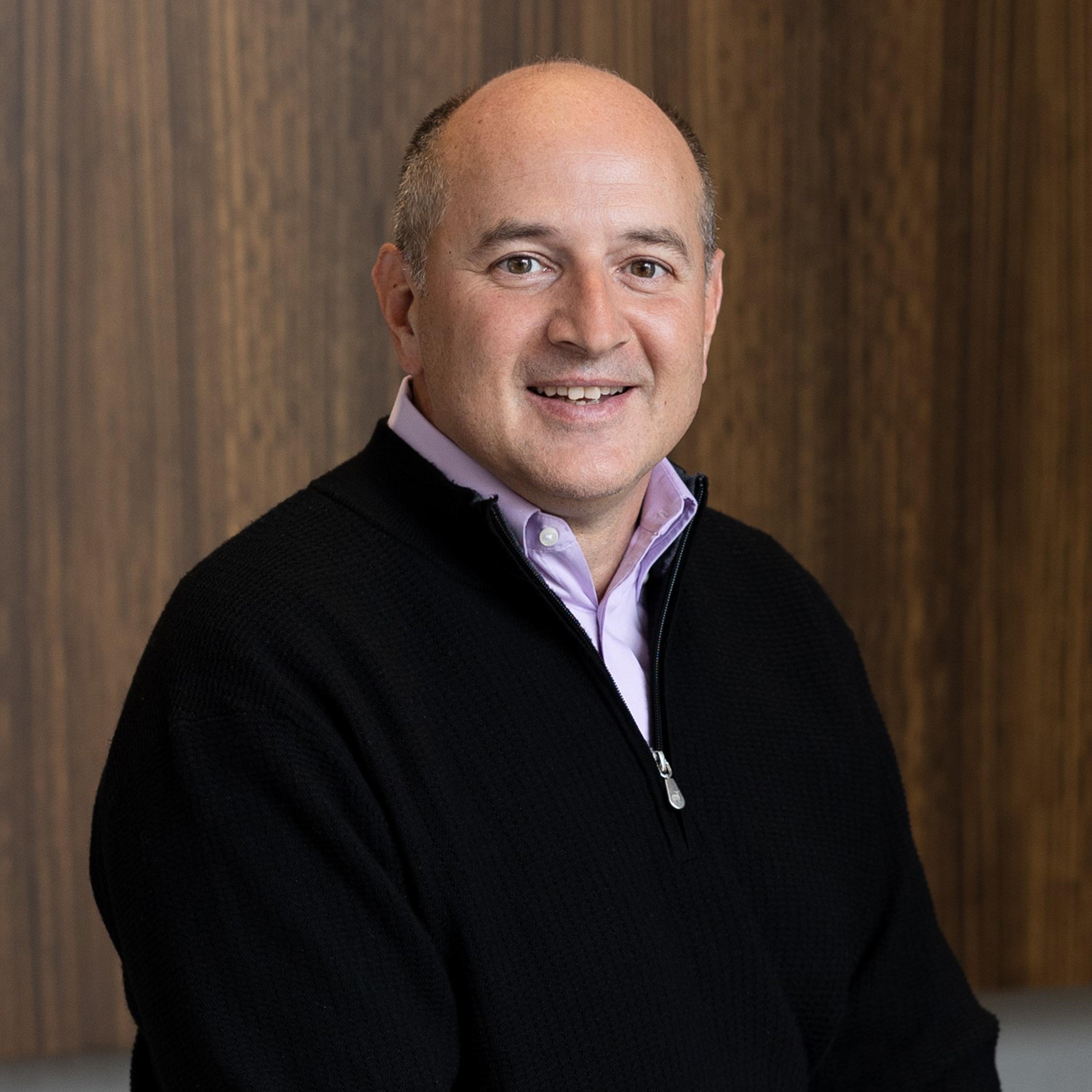 William Burns
William Burns was named Chief Executive Officer, Zebra Technologies in March 2023. Mr. Burns has more than 30 years of experience in the technology sector, and he joined Zebra Technologies in 2015. In his prior role as Chief Product & Solutions Officer, he oversaw the strategy, investments, and development of Zebra's expansive portfolio of products and solutions. During his tenure, Mr. Burns has extended Zebra's market share leadership across its core businesses while entering adjacent and expansion markets, delivered on the company's Enterprise Asset Intelligence vision, and strengthened Zebra's strategic relationships with its customers and partners. Before joining Zebra, Mr. Burns served as Chief Executive Officer of Embrane, a Silicon Valley-based venture capital backed startup which was acquired by Cisco in April 2015. Prior to joining Embrane, Mr. Burns served as Chief Executive Officer of Spirent Communications, a global leader in test and measurement solutions publicly traded on the London Stock Exchange. He has also held various executive and sales leadership roles at Tellabs, Inc. Mr. Burns has an MBA from Temple University, a Bachelor of Science degree in Business Administration from Misericordia University, and an Associates Degree in Engineering from Pennsylvania State University.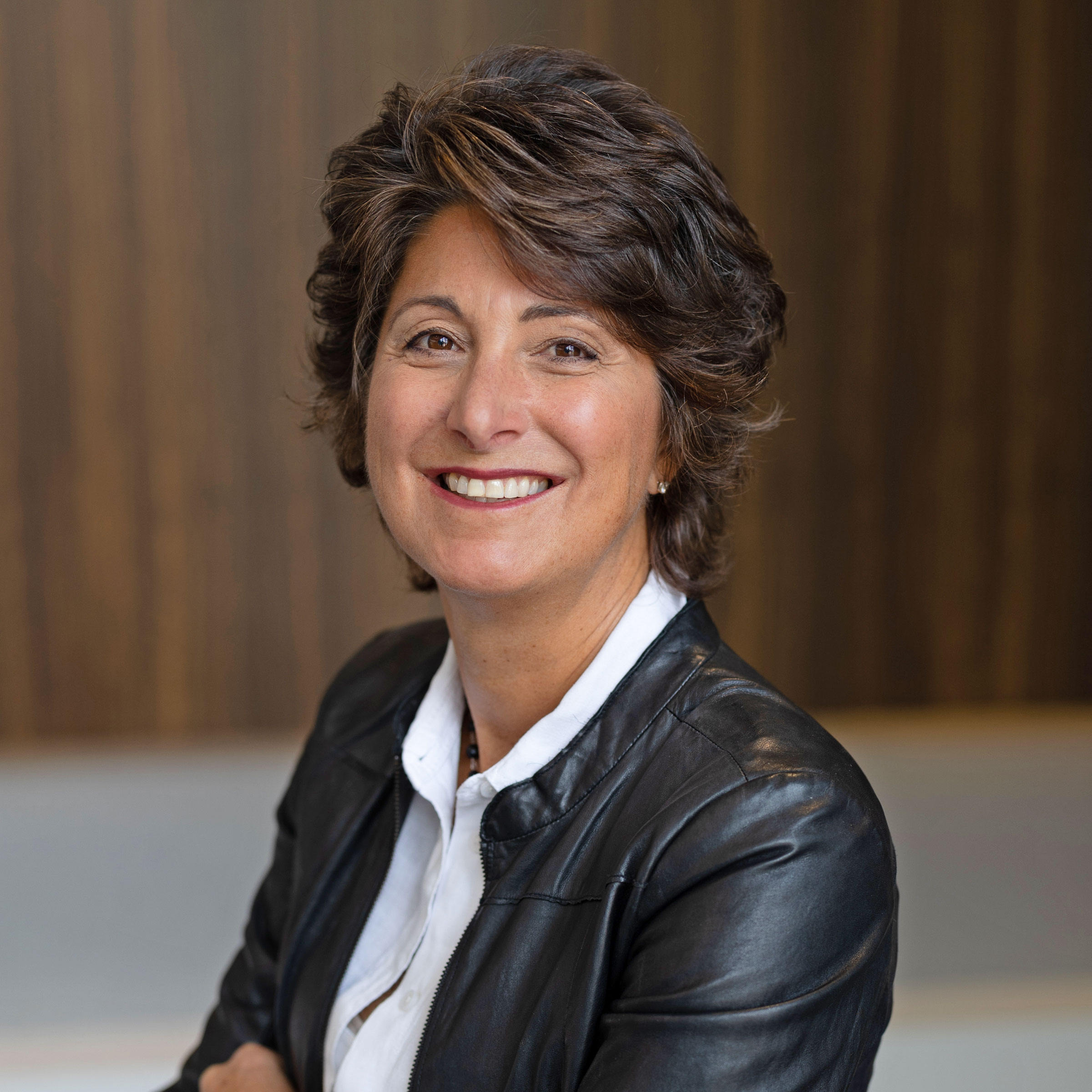 Linda Connly
Linda M. Connly has served since 2020 as an Expert Partner on sales and go-to-market transformation for Bain & Company's Commercial Excellence practice, a management consultancy that provides advice to public, private and non-profit organizations. Ms. Connly previously served Bain & Company as a Strategic Advisor on go-to-market transformations and specializing in high velocity sales models from 2018 to 2020. In addition, Ms. Connly has served since 2018 as Chief Executive Officer of The Connly Advisory Group LLC, a consulting practice she founded that provides services to diagnose sales issues and design go-to-market models. Prior to her current roles, she was Interim Executive Vice President of Rackspace, a managed cloud computing company, where she led transformation for a $1.8 billion managed services business from 2018 to 2019. Prior to that, she held numerous roles at EMC Corporation between 2000 and 2016 including serving as SVP, EMC lead for Global Go-To-Market Integration where she led the 2015 go-to-market integration for Dell Technology and EMC, the largest technology merger in history to date. She continued to serve in leadership roles at Dell Technology after the merger, including SVP, Enterprise Customer Strategy & Advocacy from 2016 to 2017 and SVP, Global Center of Competency, Infrastructure Solutions Group from 2017 to 2018.
Ms. Connly serves as a board member of PortCo/Presidio, a leading North American information technology solutions provider focused on digital infrastructure, business analytics, cloud, security and emerging solutions. Most recently, Ms. Connly served as an advisor for Wasabi Technologies, a private company providing cloud storage solutions, and as a trustee at Saint Anselm College. In addition, in 2019, Ms. Connly served as an independent public director for Carbonite (NASDAQ: CARB), a cloud-based backup and security SaaS provider, until its acquisition by OpenText that year.
In 2014, Ms. Connly was presented the Boston Chamber of Commerce Pinnacle Award in the category of "Achievement in Management." In addition, she was also named by VAR Business magazine as one of the "Top 50 Most Powerful Women in Technology" and by CRN (Computer Reseller News) magazine as one of the "Top 100 Unsung Heroes."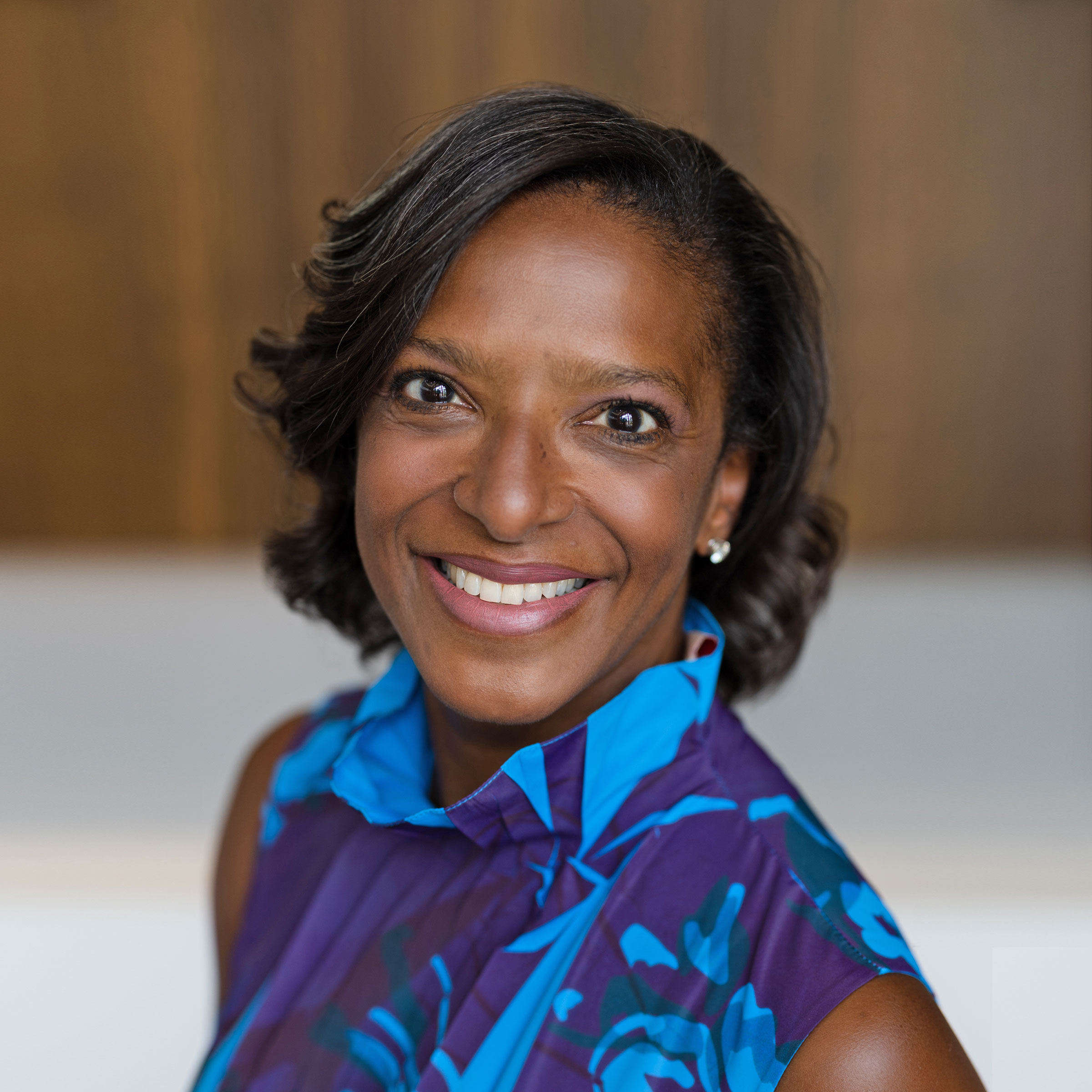 Nelda Connors
Nelda J. Connors is the Founder, Chairwoman and Chief Executive Officer of Pine Grove Holdings, LLC, a woman and minority-owned privately held investment company that acquires lower middle market companies with a high engineering and service component. Prior to founding Pine Grove Holdings, LLC in 2011, Ms. Connors served as President and Chief Executive Officer of Atkore International Inc., formerly the Electrical and Metal Products division of Tyco International, before it became privately held in 2010. Before joining Tyco, she served as Vice President at Eaton Corporation, a global electrical and automotive supplier, where she held several positions in operations, continuous improvement, and general management. In addition, Ms. Connors has held a number of executive and management positions in diversified industrial and automotive end-markets.
Ms. Connors currently serves on the boards of Baker Hughes (NYSE: BKR) where she serves on the Audit and Human Capital and Compensation Committees; Otis Worldwide (NYSE: OTIS) where she serves on the Audit and Compensation Committees; and Boston Scientific (NYSE: BSX) where she serves on the Risk and Executive Compensation & Human Resources Committees. Other recent public board positions include serving as a director of BorgWarner (NYSE: BWA) until 2022, Enersys (NYSE: ENS) until 2021, Echo Global Logistics (NASDAQ: ECHO) until 2020, and CNH Industrial (NYSE: CNHI) until 2020. Ms. Connors also currently serves as an independent advisor to Nissan North America, an advisor of Queen's Gambit Growth Capital, and an advisor to Vibracoustic.
Ms. Connors has been recognized by Forbes 50 Over 50 for Investment; Savoy Magazine in its Power 300 Most Influential Black Corporate Directors; Black Enterprise Magazine as one of the Top 75 Powerful Women in Business; and one of Chicago United's Business Leaders of Color.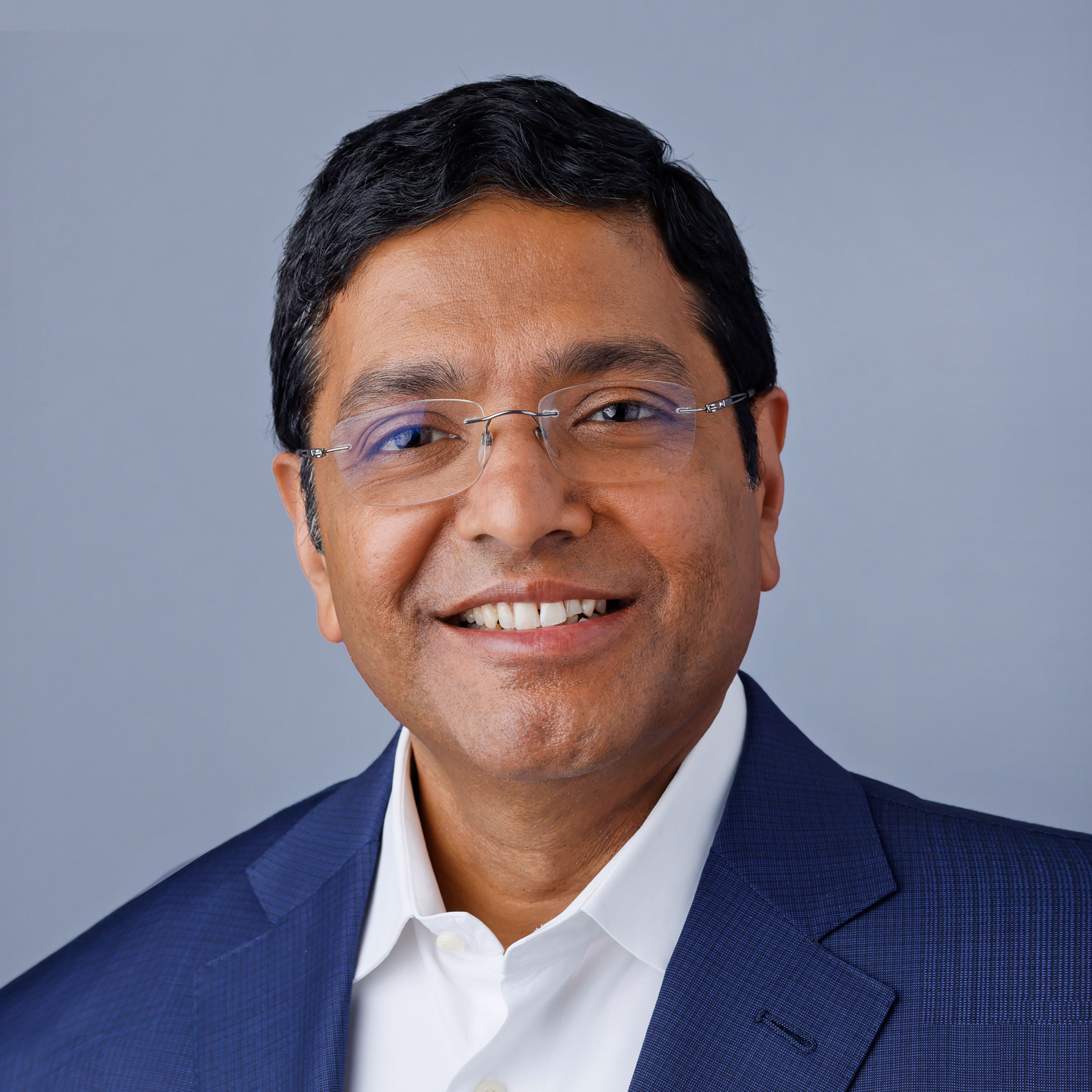 Satish Dhanasekaran
Satish Dhanasekaran has served as President and Chief Executive Officer of Keysight Technologies (NYSE: KEYS) since May 2022. Keysight is a leading technology company that delivers advanced design, validation, and test solutions. Since joining Agilent in 2006, Keysight's predecessor company, he has held multiple leadership roles that have helped shape the company's strategy. Previously, he served as Keysight's Senior Vice President and Chief Operating Officer responsible for market and technology research as well as the development of new technologies and solutions. Before that, he led Keysight's Communications Solutions Group, a multi-billion dollar global business that serves the communications ecosystem and aerospace defense industry. In that role, Mr. Dhanasekaran and his team established Keysight's leadership in 5G and made significant contributions to accelerate technology adoptions in other critical areas, including 400G, quantum, and electromagnetic spectrum operations. Satish has also played an instrumental role in the integration of acquired businesses, which have accelerated Keysight's transition to a software centric company. Mr. Dhanasekaran has a Master of Science in Electrical Engineering from Florida State University and a Bachelor of Engineering degree from Coimbatore Institute of Technology.
Mr. Dhanasekaran is passionate about advancing technology adoption rapidly through active industry body participation. He sponsors Keysight's participation on the United States Federal Communications Commission Technological Advisory Committee, is a member of the NextG Alliance, and participates in other industry standards bodies and consortiums.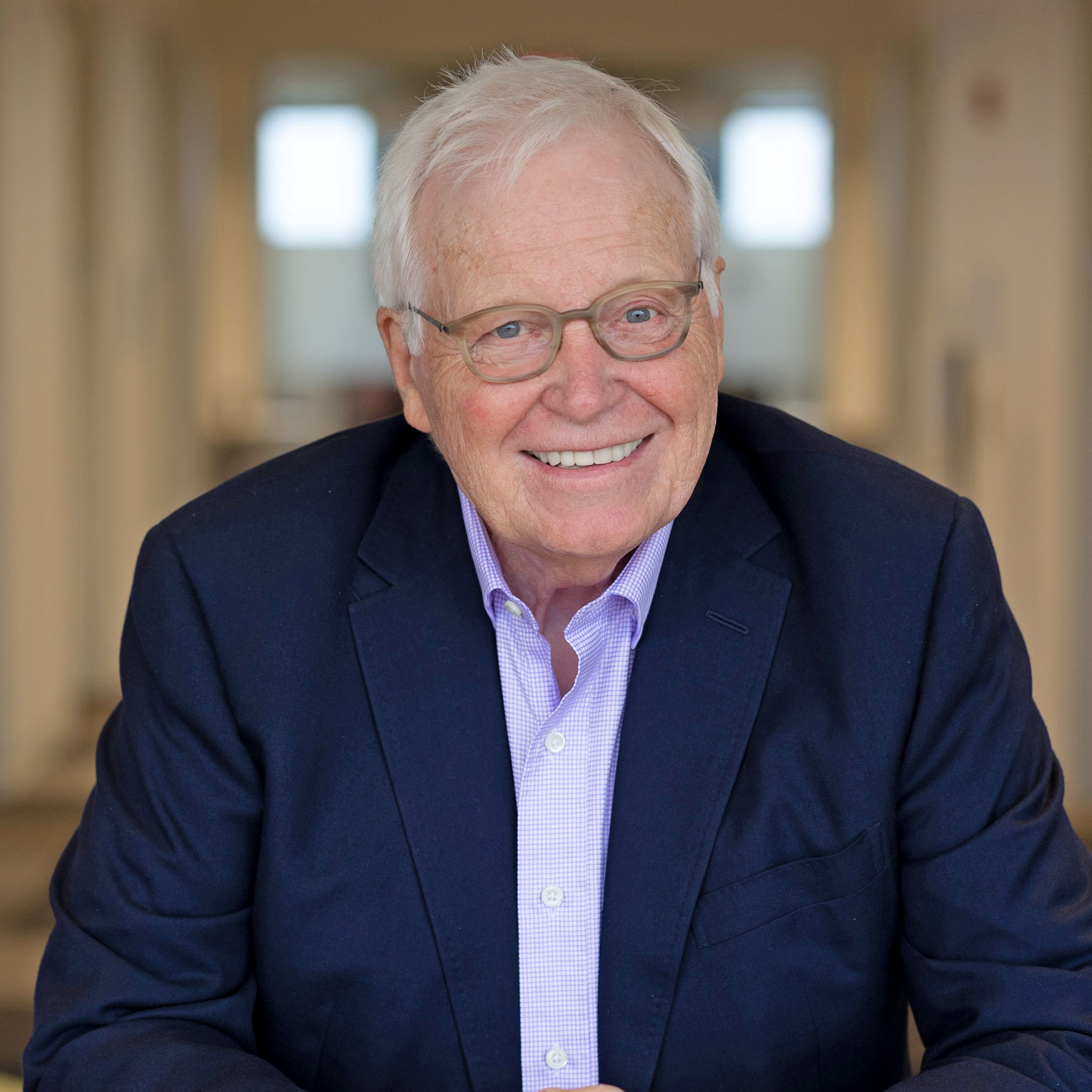 Richard Keyser
Richard L. Keyser spent much of his career at W.W. Grainger, Inc. (NYSE: GWW), an international distributor of maintenance, repair and operating supplies. He served as President and Chief Operating Officer from 1994 to 1995, Chairman and Chief Executive Officer from 1995 until 2008, Chairman from 2008 to 2010. Prior to joining Grainger in 1986, Mr. Keyser held positions at NL Industries and Cummins Engine Company.
Mr. Keyser serves as a trustee of the Shedd Aquarium, a trustee of the Field Museum of Natural History, a life trustee of the North Shore University Health System, a director of the US Naval Academy Foundation, and a director of the National Merit Scholarship Corporation. In addition, Mr. Keyser previously served on the board of The Principal Financial Group (NASDAQ: PFG), a global financial investment management and insurance company, and of Rohm and Haas Company, a global specialty materials company.
In 2010, Mr. Keyser was honored as the National Association of Corporate Directors 2010 Public Company Director of the Year based on his unwavering commitment to integrity, informed judgment and performance.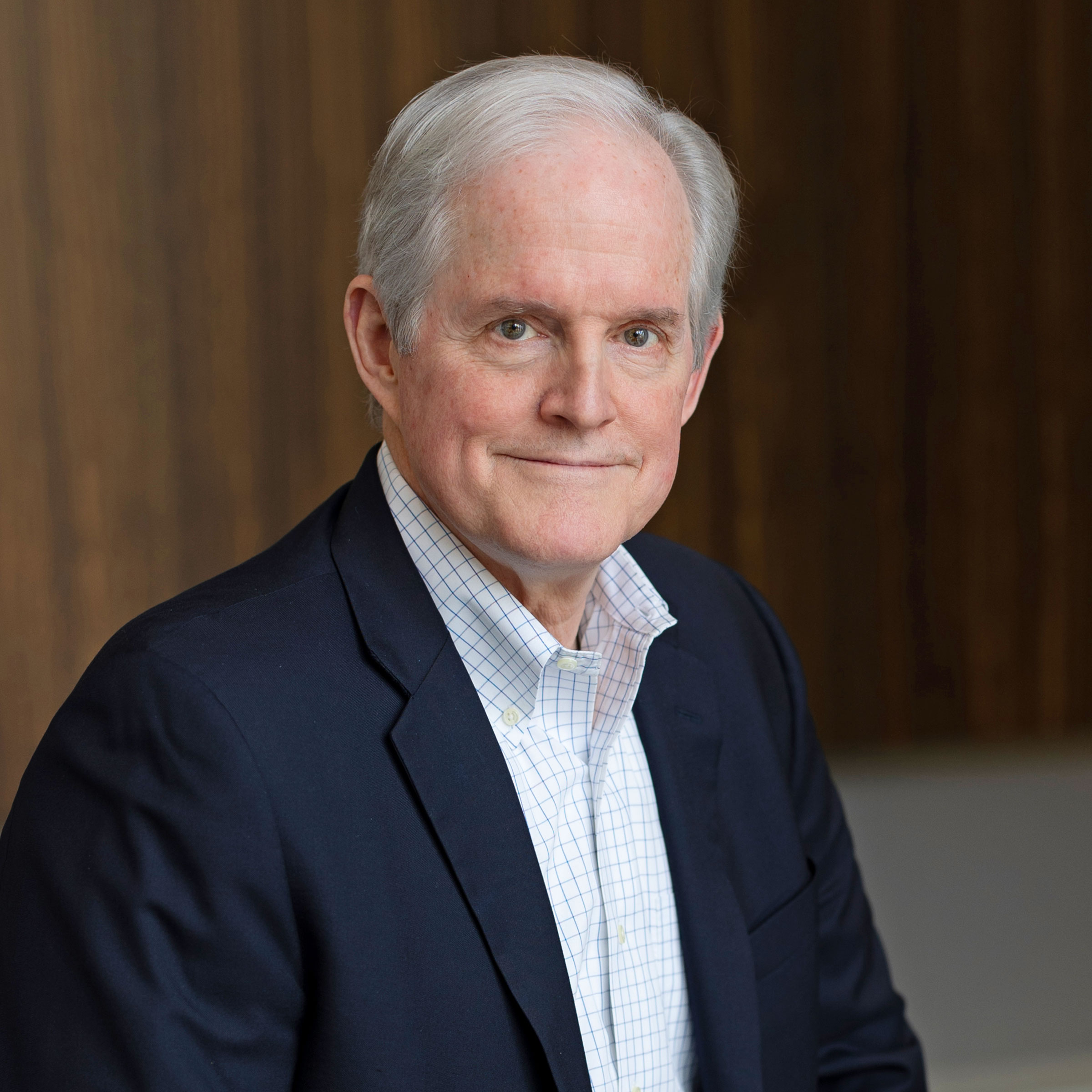 Ross Manire
Ross W. Manire founded ExteNet Systems, Inc., a wireless networking company, and served as its President and Chief Executive Officer from 2002 until 2018. He was President of the Enclosure Systems Division of Flextronics International, Ltd., an electronics contract manufacturer, from 2000 to 2002, and President and Chief Executive Officer of Chatham Technologies, Inc., an electronic packaging systems manufacturer that merged with Flextronics, in 2000. Prior to joining Chatham Technologies, Mr. Manire was Senior Vice President of the Carrier Systems Business Unit of 3Com Corporation, a provider of networking equipment and solutions. He served in various executive positions with U.S. Robotics from 1991 to 1997, including Chief Financial Officer, Senior Vice President of Operations, and Senior Vice President of the Network Systems Division prior to its 1997 merger with 3Com. From 1989 to 1991, Mr. Manire was a partner in Ridge Capital, a private investment company. He began his professional career at Ernst & Young, LLP, and served as a partner in the Entrepreneurial Services Group from 1985 to 1989.
Mr. Manire is currently a member of the board of directors of The Andersons, Inc. (Nasdaq: ANDE), a diversified business with interests in agribusiness where he is a member of the audit committee and the chair of the compensation committee. Mr. Manire is also an operating partner at Columbia Capital, the Chairman of Vivacity LLC and is on the board of directors of Hellen Systems and Quicket Solutions, Inc.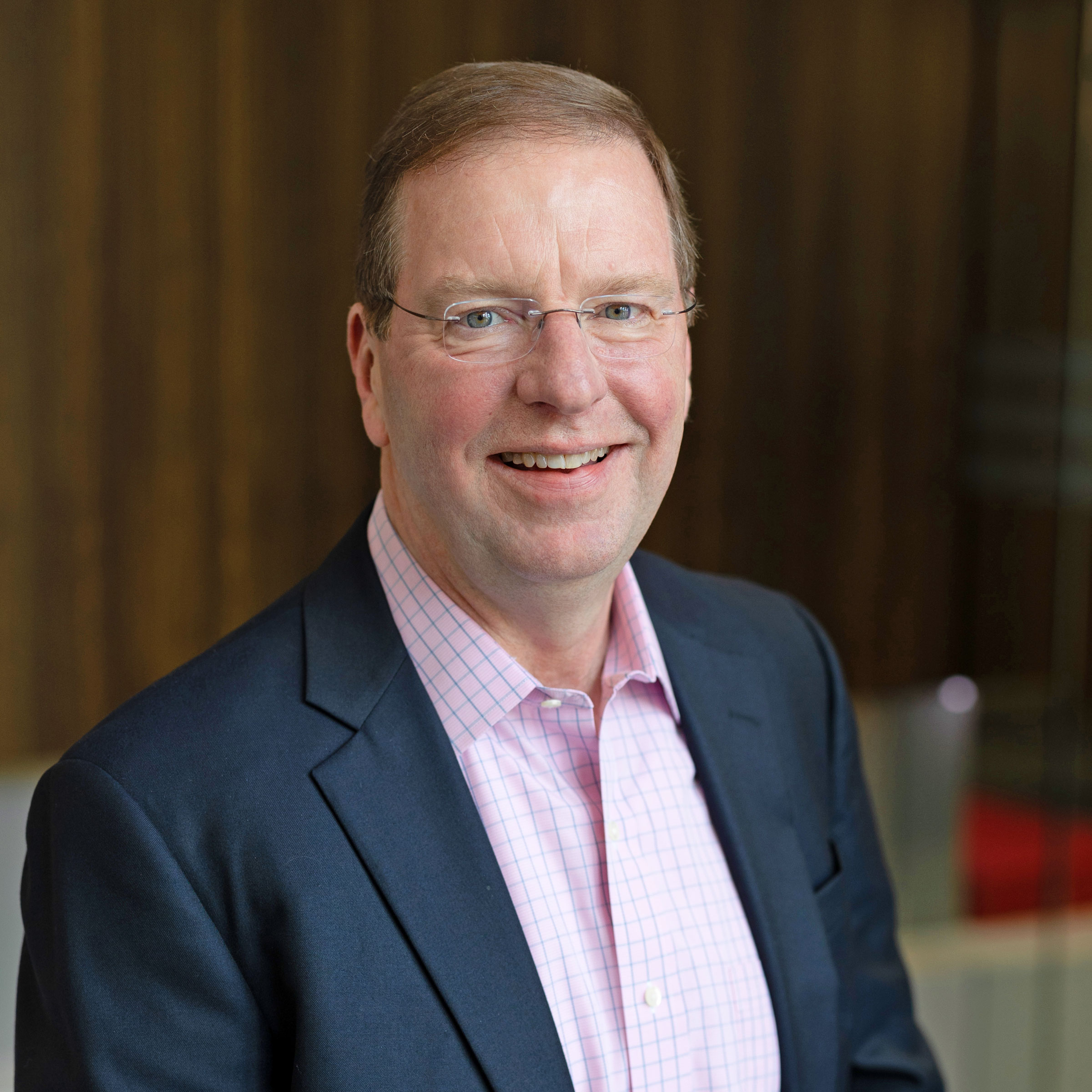 Frank Modruson
Frank B. Modruson has served as President of Modruson & Associates, LLC, a management consulting firm, since 2015. Mr. Modruson served from 2003 to 2014 as the Chief Information Officer at Accenture, a global leader in strategy, consulting, digital, technology and operations. As CIO, he was responsible for the information technology strategy, applications and infrastructure supporting 281,000 employees. He also chaired Accenture's Information Technology Steering Committee and was a member of the Accenture Operating Committee and Global Leadership Council. Prior to becoming CIO, Mr. Modruson held other roles at Accenture, including Partner, for 15 years.
Mr. Modruson currently serves on the board of directors of Hy Cite Enterprises, LLC. He is also a volunteer firefighter and serves on the board of directors of the Lyric Opera of Chicago. Most recently, Mr. Modruson served on the board of directors of First Midwest Bancorp, Inc. (Nasdaq: FMBI) until the company was acquired in February 2022. Mr. Modruson also served on the boards of directors of Landauer Corporation (NYSE: LRD) and Forsythe Technology, Inc., both of which were acquired in 2017, as well as Taleris, a joint venture between Accenture and GE Aviation.
In 2010, Mr. Modruson was elected to CIO Magazine's CIO Hall of Fame. In addition, InfoWorld has named him to its list of Top 25 CTOs, and ComputerWorld has named him one of its Premier 100 CTOs.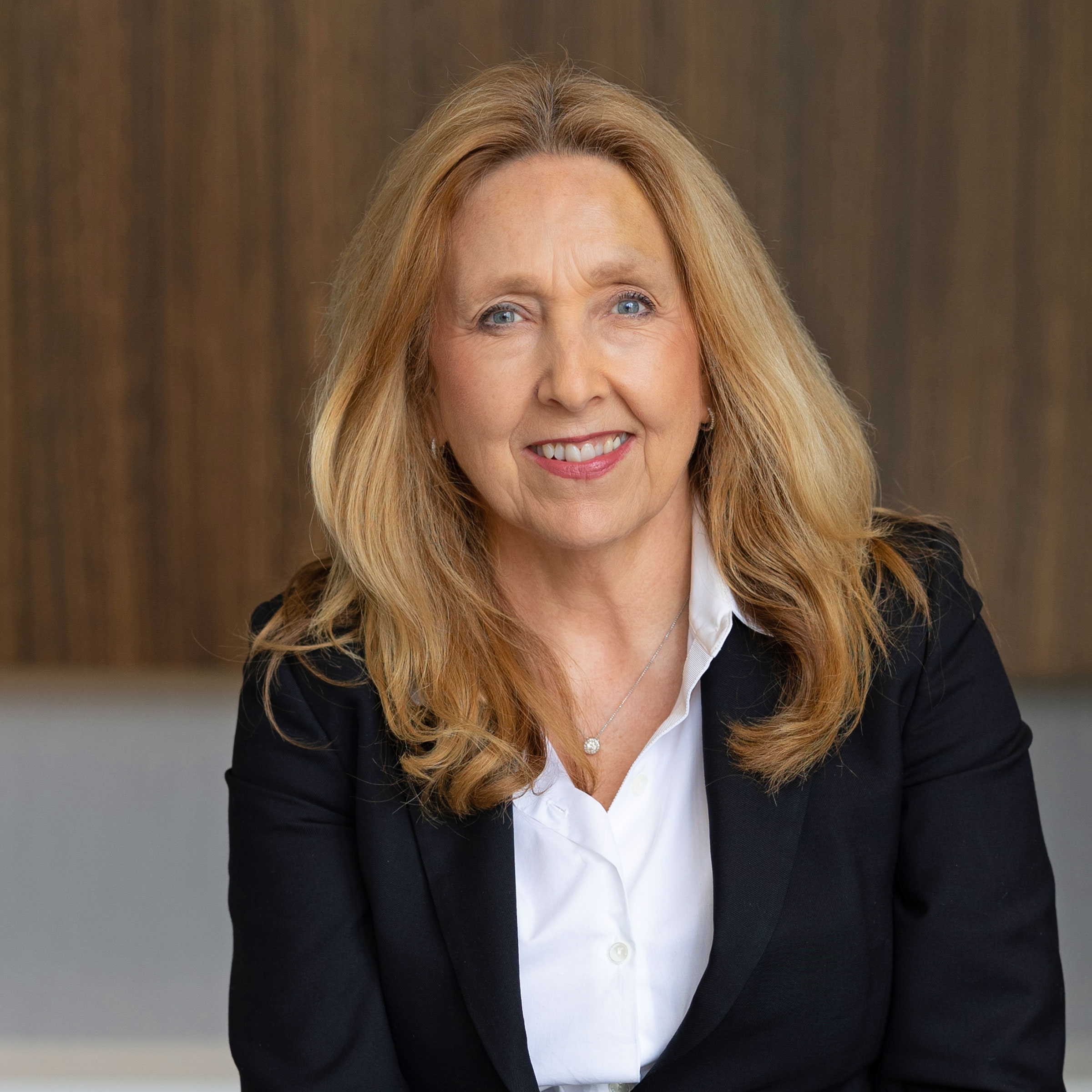 Janice Roberts
Janice M. Roberts is an experienced global technology executive and venture capitalist based in Silicon Valley, where her board experience spans public, private and nonprofit organizations. Ms. Roberts has served as a Partner at Benhamou Global Ventures (BGV) since 2014; an early stage global investor in companies that lead the digital transformation of enterprises. From 2000 to 2013, Ms. Roberts served as Managing Director of Mayfield Fund, investing in wireless, mobile, enterprise and consumer technology companies. Following the acquisition of BICC Data Networks Ltd, where she was Managing Director, from 1992 to 2000, Ms. Roberts was employed by 3Com Corporation (which was later acquired by Hewlett Packard), where she held various executive positions, including Senior Vice President of Global Marketing and Business Development, President of 3Com Ventures, and President of the Palm Computing Business Unit.
Ms. Roberts currently serves on the boards of NETGEAR, Inc. (Nasdaq: NTGR), where she serves on the Audit, Compensation and Subscription Service Strategy Committees, Totango Inc. and Uneeq Ltd. Until May 2022, she served as Lead Independent Director and Chair of the Compensation Committee at Zynga Inc. (Nasdaq: ZNGA). Other recent public board positions include serving as a director of RealNetworks, Inc. (NASDAQ: RNWK) for nearly 10 years, until 2020, and ARM Holdings Plc until its acquisition by the SoftBank Group in 2016. Ms. Roberts is also on the board of GBx Global.org, a technology community connecting British entrepreneurs to the San Francisco Bay Area. She serves on the advisory board of Illuminate Ventures. Ms. Roberts previously served on the Board of Light Blue Optics Ltd. (dba Kaptivo), a developer of collaboration solutions, from 2017 to 2020, and was a Board Director and President of the Ronald McDonald House at Stanford from 2011 to 2017.