Printer Setup Utilities give you the tools to easily configure all your Print DNA printers—including mobile Bluetooth™ printers.
Software Resources
| | | |
| --- | --- | --- |
| Fact Sheet | Printer Setup Utilities For Mobile Devices Fact Sheet | Download |
| Fact Sheet | Printer Setup Utilities For Windows Fact Sheet | Download |
| Support | How-To Videos, Manuals, and Drivers | Get Support |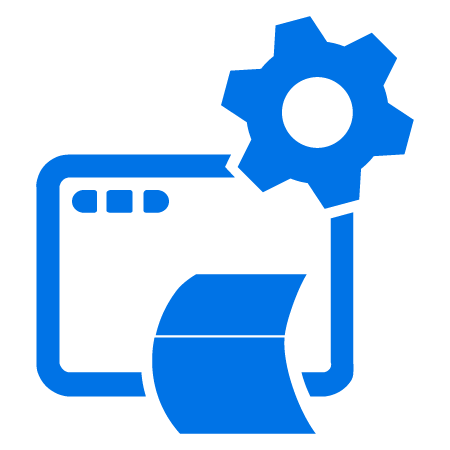 Printer Setup Utilities
Printer Setup for Android™, iPhone™, and iPad™
Printer Setup for Windows™
Printer Setup for Android, iPhone and iPad
The faster you get new equipment up and running, the more quickly you can achieve your return on investment. Use your Android device, iPhone or iPad to configure your Print DNA printers to optimize performance – without the need for specialized knowledge.
An Easy Way to Configure Your Printers
Download the free app from the Google Play or the Apple App Store. Once installed, use the discover feature to find printers you wish to configure. Connect via Bluetooth Classic, Bluetooth Low Energy, Wi-Fi, or USB* and follow one of the simple setup wizards that walks you through how to set specific printing parameters–such as calibration, media type, printer language and security–to optimize performance.
*USB is supported on Android devices only.
Bluetooth Printers Are Now Configurable–Even in the Field
Traditionally, Bluetooth printers are not easily managed–particularly when the printers are used in the field by a mobile workforce. Zebra's Printer Setup Utility makes Bluetooth printers manageable via the cloud by allowing you to retrieve files from your cloud storage provider and then transfer these files to your printers for faster configuration and easier software updates. This simplifies the management of your Bluetooth printers, dramatically improving your return on investment and increasing the productivity of your mobile workforce.
Security Assessment Wizard
Assess printer security posture, compare your settings against security best practices and make changes based on your conditions to increase protection.
Printer Profile Manager Enterprise
For configuring and managing multiple networked Print DNA printers at once, Zebra offers our Printer Profile Manager Enterprise (PPME)–a fully featured remote printer management solution. Part of the Print DNA suite of tools, PPME allows you to manage your networked printers anywhere around the globe.
Features:
Print Touch — Use to quickly connect to the printer via Bluetooth or wireless network.**
Connectivity Settings Wizard — Configure the printer's Network and Bluetooth settings.
Media Settings Wizard — Configure the printer for the correct media size and type.
Print Quality Wizard — Set the best speed and darkness combination for your media.
Zebra Assist — Automates getting the printer configuration for sending to Zebra Technical Support via email.
Cloud Storage — Retrieve printer OS updates or configuration files from your cloud storage provider and send to your printers.
Quick Tools — Access to common printer functions to test or confirm printer configurations.
Device Language Wizard — Install and manage virtual devices from your mobile device.
Template Printing — Print ZPL templates stored on the device or printer.
Demos – Built-in sample apps to demonstrate capabilities of Zebra's Multiplatform SDK.
**Tap/Pair can only be used on Android devices that support NFC.
Printer Setup for Windows
The free Windows PC-based Zebra Setup Utilities will enhance your out-of-the-box printer experience by enabling you to quickly and easily configure select Zebra industrial, mobile and desktop printers. Wizards quickly guide you through the printer setup utility, whether you are adding a new printer, moving an existing printer to a new location, or adding new capabilities.
Features:
Printer Settings Wizard — Intuitive wizard steps you through the printer setting configuration process.
Print Quality Wizard — New, innovative tool helps you set the best speed and darkness combination for your media.
Connectivity Wizard — Guides you through configuring network and/or Bluetooth connectivity settings.
Staged Microsoft™ certified Windows driver — Automatically installs printer driver when using USB plug-and-play.
Quick Tools — Access to the most common printer diagnostic tools makes it simple to test and confirm printer configurations and control printer functions.
Font and Graphics Downloader — Saves font and graphic details for reuse or later editing.
File Editor and Terminal Window — Create, edit and print commands from a single window eliminating the need for separate editing and communication applications.
Print DNA - Your Printer's Built in Advantage
Durable printers are essential, but it's the software inside that keeps your printers in action and working hassle-free. That's why we engineered Zebra Print DNA. It's a suite of software applications and capabilities built into Zebra printers that leverages everything we've learned from thousands of use cases to make sure your printers perform at their highest potential.
With Zebra Print DNA tools and applications, you will stay a step ahead utilizing remote management tools, heightened security and ongoing updates. Ensuring easy integration and interoperability, Print DNA enables your printers to work at optimized performance over their entire lifecycle, even as your business needs evolve.