Zebra's Retail Solutions for Mass Merchants Increase Sales Growth, Improve Customer Experience and Increase Productivity
Retail operations are only as strong as their weakest link. For over 50 years, Zebra has been a proven, market leader leveraging longstanding relationships with customers and partners to help mass merchant retailers increase sales, optimize the customer experience and drive labor productivity. Let's accelerate every process from manufacturer to customer delivery and improve essential key performance indicators throughout every one of your stores. Maximize profits, efficiency and customer satisfaction with Zebra. You've got this.
Elevate The Experience
Leverage data capture and analytics capabilities that enable you to innovate and optimize your operations for greater customer satisfaction. Zebra's retail-ready solutions are consistently delivering for you so you can shift your focus toward customers and deliver a premium shopping experience.
Enable A Smarter Operation
Integrate your supply chain, implement dynamic fulfillment and realize transformational gains with Zebra's best-in-class ecosystem of hardware, software and services. From receiving to picking and staging to loading, Zebra helps your operations become smarter, more agile, optimized and connected to better manage your inventory, people and assets.
Optimize Inventory Performance
Solving inventory problems doesn't need to be a complex mystery of endless possibilities. Now you can spot and fix inventory inconsistencies a thousand miles away or just around the corner. With the Zebra Prescriptive Analytics™ Inventory Module, you'll be able to analyze all anomalies, whether they're coming from your vendors, suppliers or stores and instantly know the root cause and next best action to take.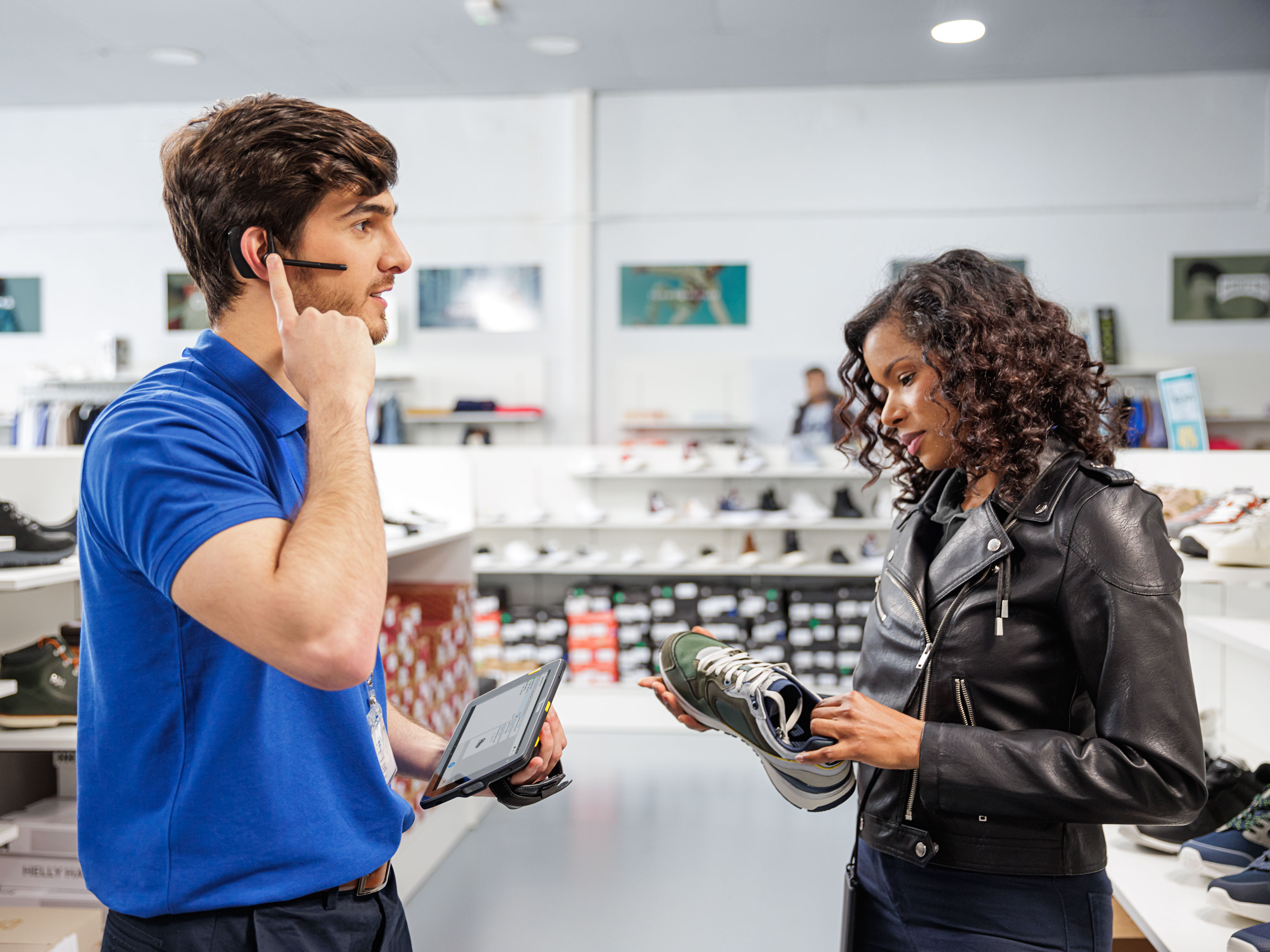 White Paper
Find 6 Ways to Reengage and Empower Employees
Reach 95% on-time task completion with the support of a strong team of satisfied associates, ready to become a valuable strategic partner for your business.
Retail News and Thought Leadership