Zebra Perspectives
Forbes: Byline
Jeff Schmitz delves into why B2B companies should also be marketing directly to consumers (U.S.).
Supply Chain 24/7: Feature Story
Mark Wheeler discusses the latest light-directed solutions for warehouse workers (U.S.).
The New Warehouse: Feature Story
Todd Boone shares how robotics are empowering workers and enabling them to perform their jobs with greater productivity (U.S.).
Supply Chain Management Review: Feature Story
Siva Lakshmanan explains how AI and machine learning are transforming inventory optimization (U.S.).
T21: Feature Story
Why RFID tags are a necessity for complete inventory visibility (Mexico).
MVPro: Byline
Jim Witherspoon discusses finding the right tools to address machine vision challenges (Great Britain).
Dynamic Business: Feature Story
How to build a human-centred business in the era of machines (Australia).
The Intelligent Enterprise
The convergence of Internet of Things (IoT), mobility, and cloud computing have led to an operational paradigm known as the Intelligent Enterprise.
Ted Partnership: The Next Wave
The 4th Industrial Revolution is bringing a tsunami of change affecting the ways we interact with and adapt to technology.
Vision Studies: Zebra's Latest Research Reports
Unique market insights, challenges and key trends transforming your industry.
Zebra Webinar Hub
Find past webinars and sign up for upcoming webinars on a variety of markets and topics.
Vera Bradley Finds Efficient Ways To Serve Customers
Zebra and Reflexis solutions are helping the retailer more efficiently manage staff tasks and enhance the shopping experience.
Carol Pharmacies Automates, Expedites Drive-Thru Orders
Carol Pharmacies speeds up prescription fulfillment process by 95% by streamlining and automating drive-thru ordering and pickup.
Iperal Deploys High-Performance Self-Scanning Solution
Italian supermarket works with Zebra and RetAPPs to meet a growing demand for more flexible shopping experiences.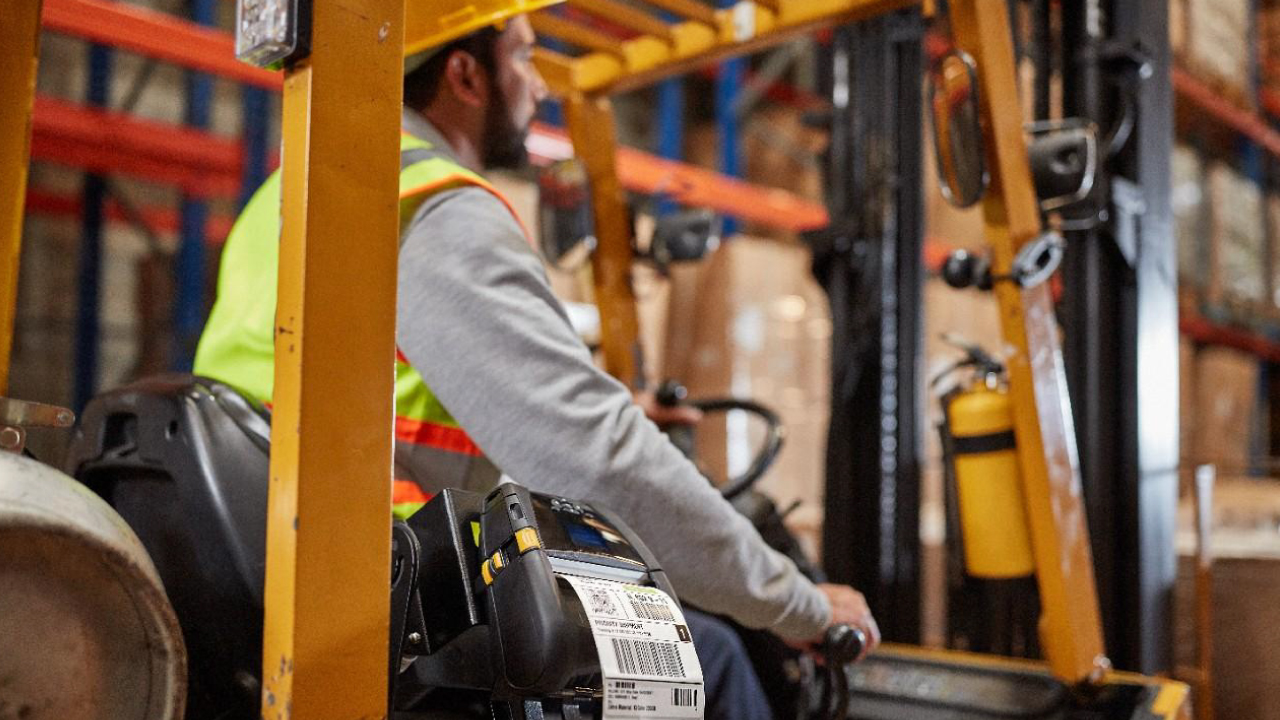 The Year is 2025, and This is What Has Become of the Warehouse
Things seem to change by the minute these days. Yet, one thing is constant: warehouse operating models are evolving. Read our "diary" to see what a day in the life of a warehouse worker might look like in just a few years.
Events
See how Zebra can help improve your business through products and solutions that identify, track and manage assets, transactions and people. Consult our experts at these upcoming events.