Zebra Perspectives
Convenience Store News: Feature Story
Suresh Menon shares how data can propel convenience stores to elevate the shopping experience, from inventory to marketing (U.S.).
SUPPLY CHAIN BRAIN: BYLINE
Sivakumar Lakshmanan provides insights on the evolution of data forecasting in retail and CPG customers since the pandemic (U.S.).
LIFEWIRE: FEATURE STORY
Jim Lawton discusses how advancements in robotics have enabled humans and robots to work together in close proximity (U.S.).
FOOD ENGINEERING: FEATURE STORY
John Wirthlin describes how Zebra's labeling, barcode and RFID solutions in food and warehouse workflows improve visibility and regulatory compliance (U.S.).
THE LOGISTICS WORLD: FEATURE STORY
The key to business success: a well-coordinated supply chain (Mexico).
SUPERMARKET & RETAILER: BYLINE
Three tech-steps that connect people, assets and data to give companies a supply chain edge (South Africa).
TECH INVEST: Feature Story
Foodstuffs South Island implements Zebra Technologies solutions to improve its employee experience (Australia).
The Intelligent Enterprise
The convergence of Internet of Things (IoT), mobility, and cloud computing have led to an operational paradigm known as the Intelligent Enterprise.
Ted Partnership: The Next Wave
The 4th Industrial Revolution is bringing a tsunami of change affecting the ways we interact with and adapt to technology.
Vision Studies: Zebra's Latest Research Reports
Unique market insights, challenges and key trends transforming your industry.
Zebra Webinar Hub
Find past webinars and sign up for upcoming webinars on a variety of markets and topics.
ECOEMBES HELPS REDUCE PLASTIC WASTE THROUGH SMART TECHNOLOGY
The Spanish non-profit turned to Zebra's scanning solution to incentivize people who return plastic bottles and cans.
ROCKLER WOODWORKING AND HARDWARE STREAMLINES COMMUNICATION
The company greatly improved its corporate-to-store communication and go-to-market strategy with Zebra's Reflexis Real-Time Task Manager solution.
BE SWITCHCRAFT ACHIEVES REAL-TIME VISIBILITY OF MANUFACTURING PROCESS
The switchboard operator replaced its barcode scanning solution with RFID technology to track the movemement of switchboards along the factory floor.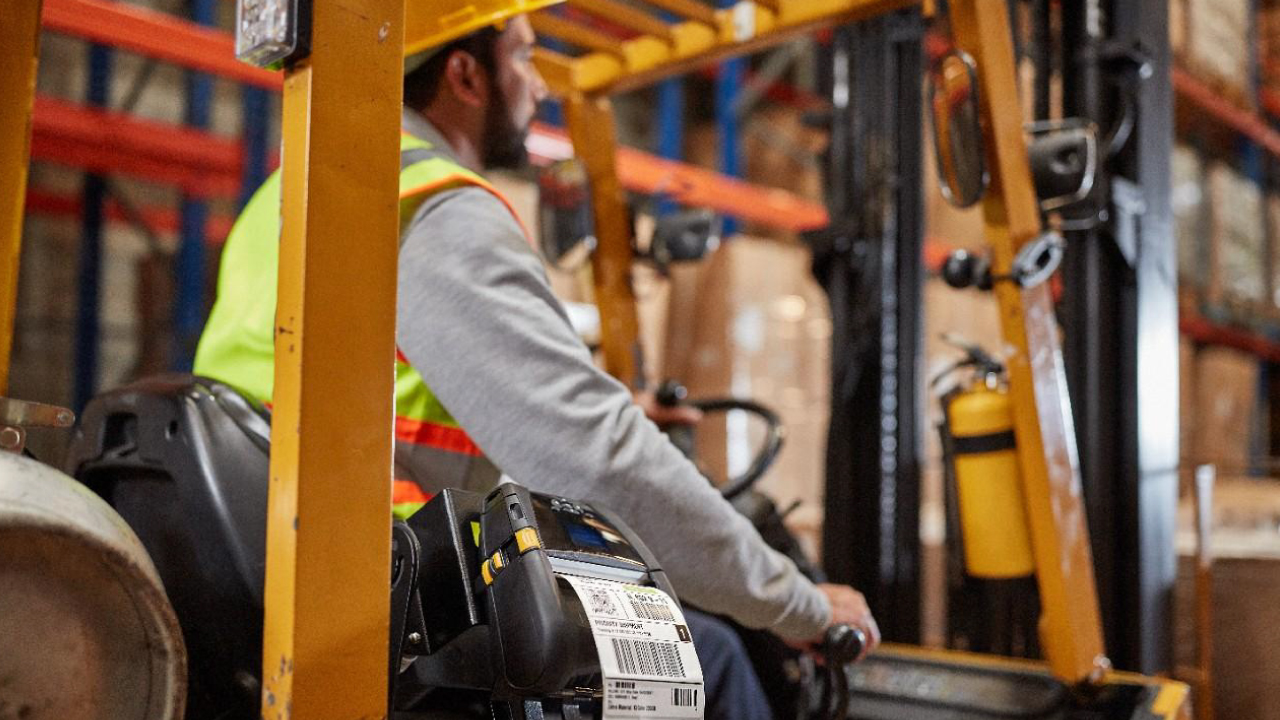 The Year is 2025, and This is What Has Become of the Warehouse
Things seem to change by the minute these days. Yet, one thing is constant: warehouse operating models are evolving. Read our "diary" to see what a day in the life of a warehouse worker might look like in just a few years.
Events
See how Zebra can help improve your business through products and solutions that identify, track and manage assets, transactions and people. Consult our experts at these upcoming events.