Zebra Perspectives
Built In: Byline
Rob Armstrong discusses three simple strategies for successfully navigating the on-demand economy (U.S.).
Bloomberg: Feature Story
Tom Bianculli shares how Zebra Technologies' latest acquisitions and solutions using AI are improving the customer experience (U.S.).
Robotics 24/7: Feature Story
Jim Lawton discusses Zebra's recent acquisition of Matrox Imaging and the drivers and approaches to automation as it expands to meet demand (U.S.).
Ris News: Feature Story
The Home Depot is rolling out 125,000 Zebra mobile devices to improve both the associate and customer experience (U.S.).
Enfasys (AR): Feature Story
How technology helps your luggage arrive on time and to the correct destination when you travel (Argentina).
AI Business: Byline
Dr. Biswa Sengupta discusses machine learning benefits for retail and warehouse automation (Great Britain).
Frontier Enterprise: Feature Story
Warehouse workplaces improve efficiency amid labor shortage (Singapore).
The Intelligent Enterprise
The convergence of Internet of Things (IoT), mobility, and cloud computing have led to an operational paradigm known as the Intelligent Enterprise.
Ted Partnership: The Next Wave
The 4th Industrial Revolution is bringing a tsunami of change affecting the ways we interact with and adapt to technology.
Vision Studies: Zebra's Latest Research Reports
Unique market insights, challenges and key trends transforming your industry.
Zebra Webinar Hub
Find past webinars and sign up for upcoming webinars on a variety of markets and topics.
OmegaFlex Speeds Up Quality Control Process
The flexible metallic piping producer installed new decentralized workstations to eliminate logjams in the product testing phase.
jem & fix Delivers on Price Promise with Efficiencies
Retailer leverages mobile computing technology to support store associates with always-ready information--including inventory levels, delivery status, and near-by store stock.
IF&P Foods Reliably Tracks Dates for Produce Orders with Mobile Computing
The wholesaler anticipates further productivity benefits by migrating all its devices to Zebra Android shortly.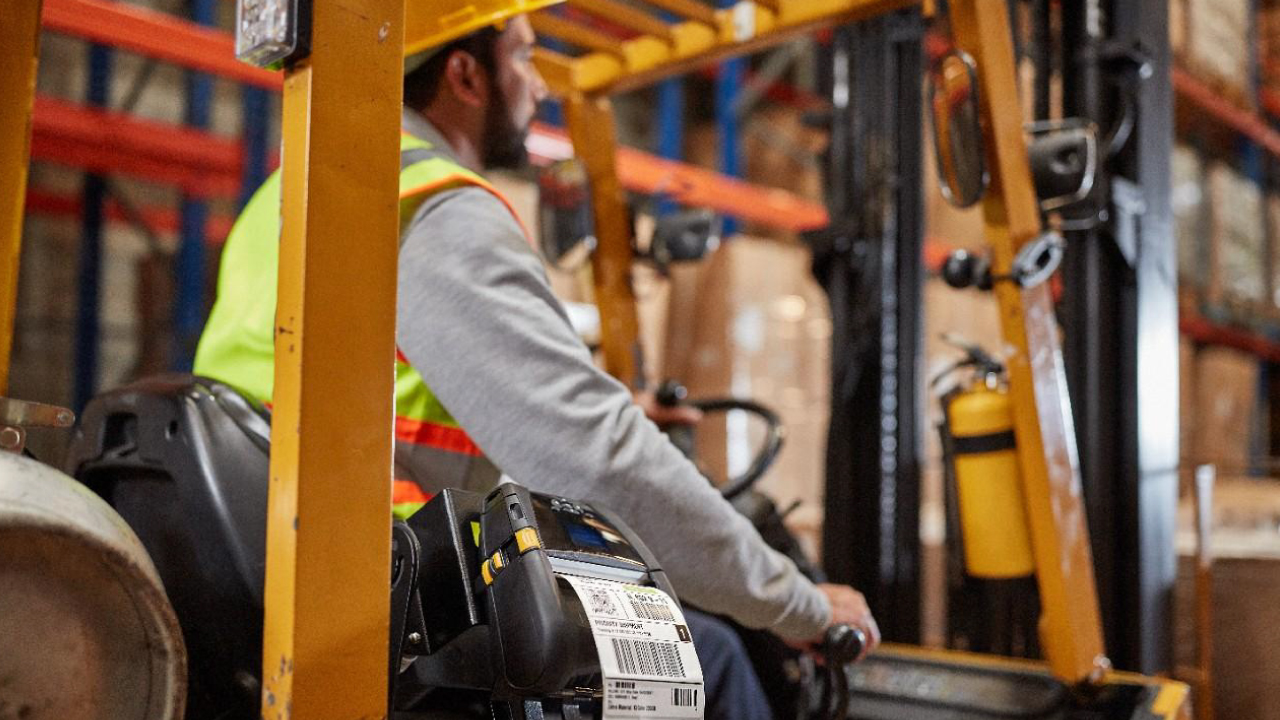 The Year is 2025, and This is What Has Become of the Warehouse
Things seem to change by the minute these days. Yet, one thing is constant: warehouse operating models are evolving. Read our "diary" to see what a day in the life of a warehouse worker might look like in just a few years.
Events
See how Zebra can help improve your business through products and solutions that identify, track and manage assets, transactions and people. Consult our experts at these upcoming events.