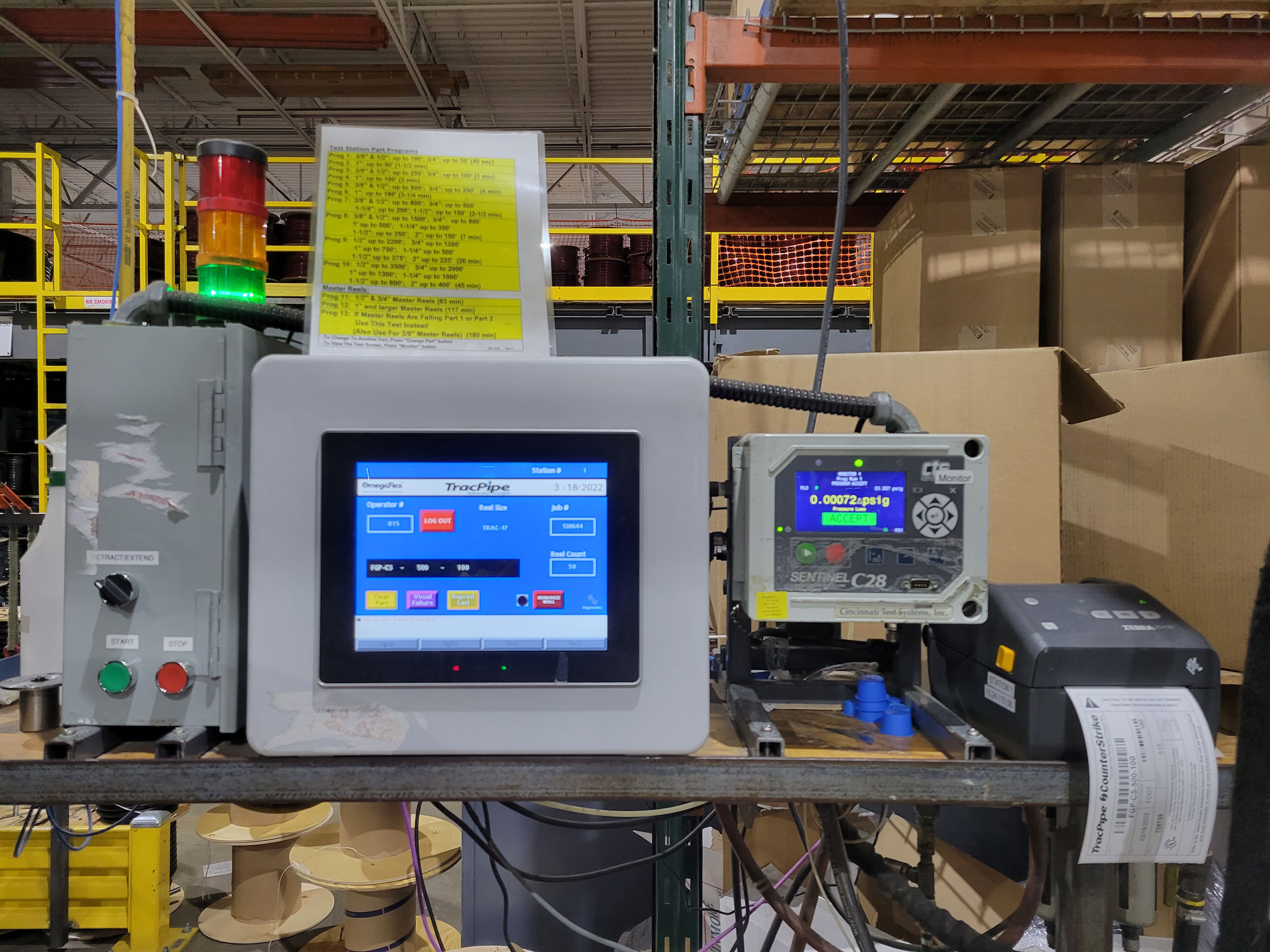 Success Story
Flexible Metal Hose Producer Installs New Labeling System to Improve Quality Testing
OmegaFlex is an international producer of flexible metallic piping products. As part of its quality control process, the company conducts a pressure test to check for defects or leaks.
Challenge

As part of the previous setup, operators shared a workstation where they would print product labels for the reels they planned to test. Operators would often lose valuable time waiting in line for the printer. OmegaFlex wanted to speed up the printing process while also increasing the accuracy of the labels.

Benefits / Outcomes
OmegaFlex installed 12 new workstations, each equipped with a Zebra ZD400 Series desktop printer. The new decentralized setup eliminated the logjam of the previous system and increased testing speeds. The company also saw an increase in labeling and printing accuracy, which reduced the time supervisors spent scanning paperwork for errors.
Customer
OmegaFlex
Exton, PA/USA
Partner
Integrated Productivity Systems (IPSi)
Lansdale, PA/USA
Solution(s)