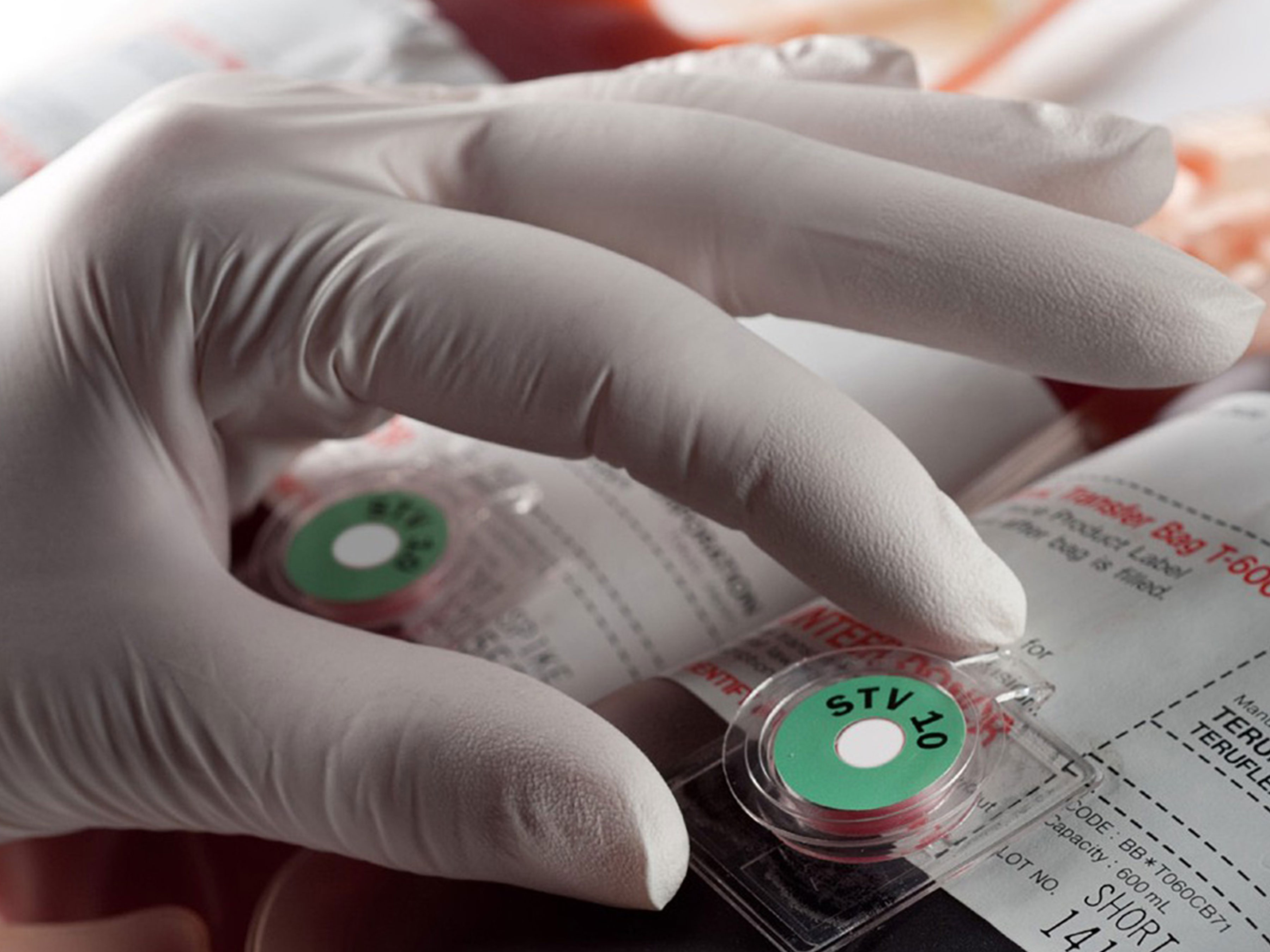 Success Story
Temperature Indicators Help University Health Kansas City Monitor Blood Bags
University Health has been using Zebra's Safe-T-Vue blood indicators, manufactured by Temptime, since 2015. The temperature-sensitive indicators are applied directly to blood bags. Each bag must stay below the FDA required temperature of 10⁰C
University Health Kansas City
Challenge

University Health Kansas City averages around 3,500 units of red blood cells (RBCs) transfused each year. Many of its transfusions are trauma-related, making demand both critical and unpredictable. The medical center needed a reliable and easy-to-use solution to know if blood bags stayed within the required temperature range.
Benefits / Outcomes
The ability to maintain regulatory compliance while delivering quality care.
Indicators can remain on the blood bag for the life of the unit.