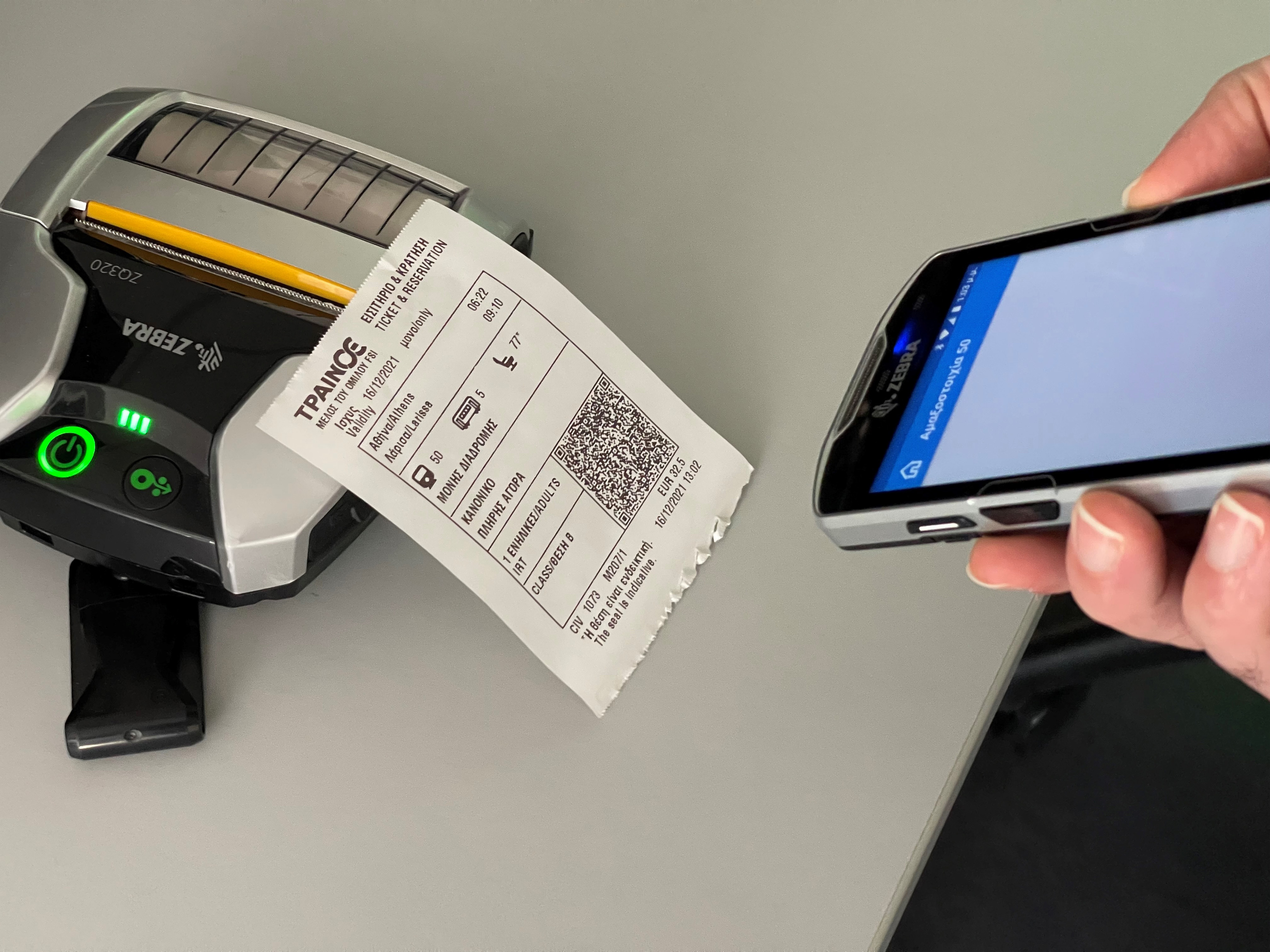 Success Story
Reliable Digital Ticketing System Helps Greek Train Operator Enhance Monitoring and Management
TrainOSE improved all points of the ticketing process, from faster issue to increased revenue due to quicker validation.
Challenge

TrainOSE wanted a reliable digital ticketing system to replace its pen and paper process. The train operator was losing money due to the time-consuming process of validating tickets aboard its 342 commercial train routes. TrainOSE would only be able to validate a small number of passengers between each stop. As a result, revenue was potentially being lost.

Benefits / Outcomes
TrainOSE deployed Zebra TC5x Series Mobile Computers paired with Zebra ZQ320 mobile printers to digitalize its ticketing and validation process. The solution allows TrainOSE to validate and issue tickets on trains, a process previously only possible at the ticketing counter. The digital ticketing process is quicker than the previous pen and paper method and eliminates human errors such as illegible handwriting. The new digital solution has also boosted revenue for TrainOSE and provided more visibility into ticket sales for the senior management team.