Zebra Perspectives
Manufacturing Automation: Feature Story
Donato Montanari explains how machine vision can help manufacturers stay competitive by automating labor-intensive processes (U.S.).
LOGISTICS MANAGEMENT: FEATURE STORY
Bespoke Manufacturing Co. integrated Zebra's Fetch AMRs to enable work-in-process visibility for better manufacturing decisions (U.S.).
RETAILDIVE: FEATURE STORY
Zebra's 15th Annual Global Shopper Study finds retailers shifting away from cash registers in favor of self-checkouts (U.S.).
HIT LEADERS & NEWS: BYLINE
Rikki Jennings shares why non-acute healthcare providers are likely to embrace technology at an accelerated pace (U.S.).
MERCADO: FEATURE STORY
Zebra's 15th Annual Global Shopper Study finds consumers are returning to physical stores for seasonal purchases (Argentina).
SME HORIZON: BYLINE
Vivien Tay explains how companies can start small and dream big with automation (Singapore).
AUTOMAZIONE PLUS: BYLINE
Laith Marmash explains how machine vision technology can help manufacturers with production line compliance (Italy).
The Intelligent Enterprise
The convergence of Internet of Things (IoT), mobility, and cloud computing have led to an operational paradigm known as the Intelligent Enterprise.
Ted Partnership: The Next Wave
The 4th Industrial Revolution is bringing a tsunami of change affecting the ways we interact with and adapt to technology.
Vision Studies: Zebra's Latest Research Reports
Unique market insights, challenges and key trends transforming your industry.
Zebra Webinar Hub
Find past webinars and sign up for upcoming webinars on a variety of markets and topics.
MURCHISON DEFIBA GAINS VISIBILITY, PEACE OF MIND WITH MOBILE SOLUTION
The Argentine company turned to Zebra's mobile computers to help provide more visibility into operations and results.
LOWES FOODS REDUCES TOTAL RETAIL LOSS WITH ZEBRA PRESCRIPTIVE ANALYTICS
The advanced loss prevention analytics software solution helped the grocer continue to provide top-quality products and in-store customer experiences as it expanded as an organization.
DEFENSE ORGANIZATION FINDS RELIABLE SOLUTION TO WITHSTAND TOUGH ENVIRONMENTS
Zebra's mobile devices and services provideD the needed versatility, agility and durability in the most extreme of situations.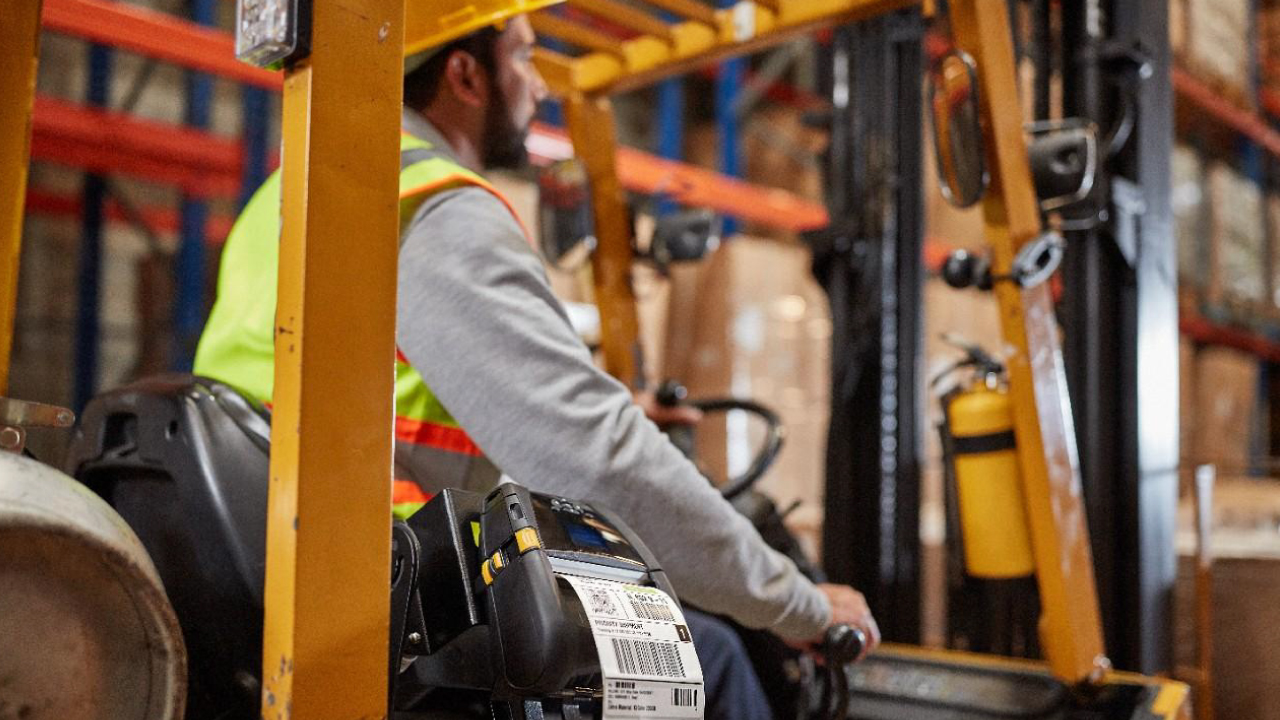 The Year is 2025, and This is What Has Become of the Warehouse
Things seem to change by the minute these days. Yet, one thing is constant: warehouse operating models are evolving. Read our "diary" to see what a day in the life of a warehouse worker might look like in just a few years.
Events
See how Zebra can help improve your business through products and solutions that identify, track and manage assets, transactions and people. Consult our experts at these upcoming events.