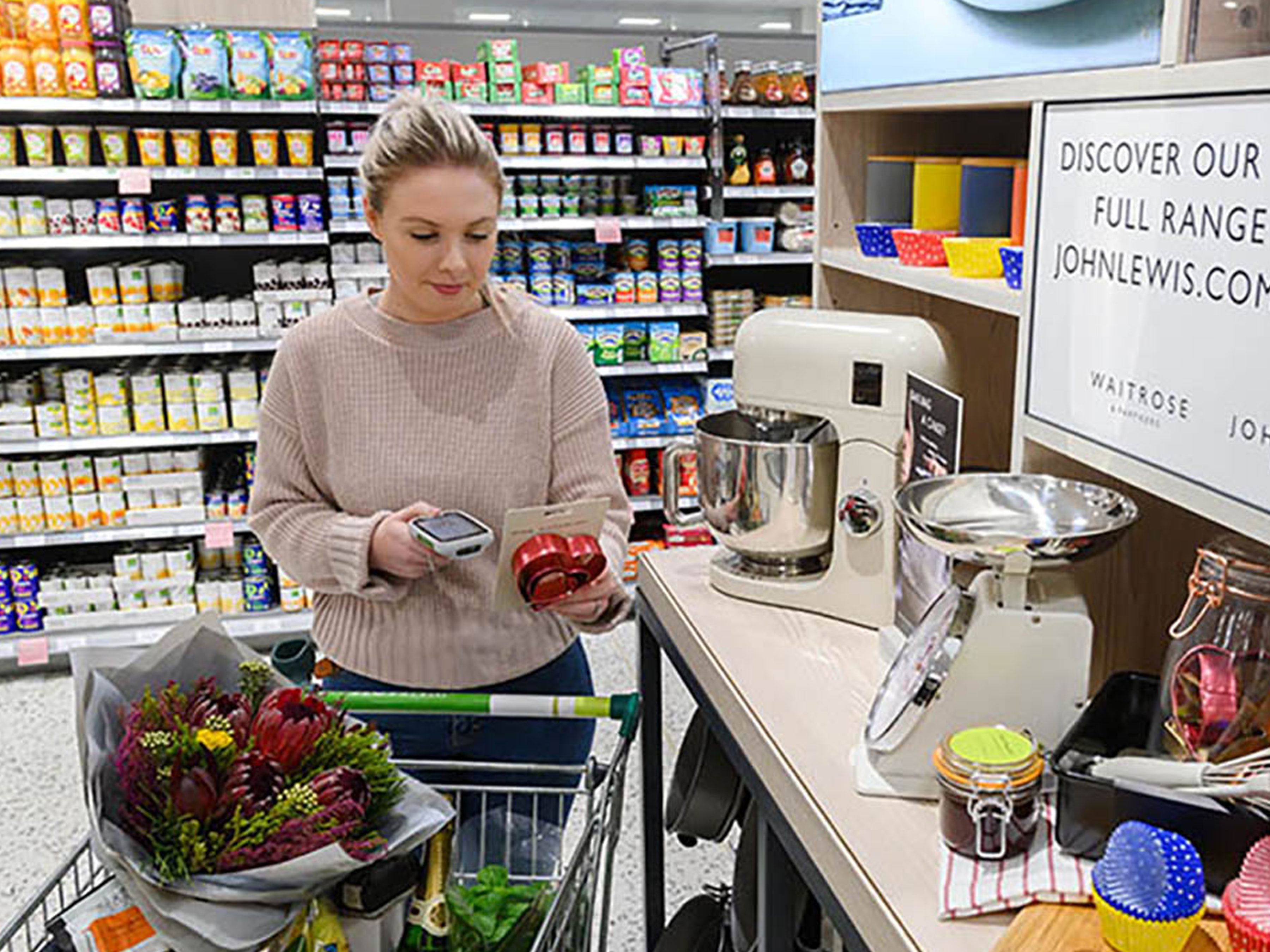 Success Story
Waitrose Enhances Shoppers' In-Store Experience with Self-Scanning
European retailer Waitrose pioneered "scan and pack" shopping when it became the first supermarket to roll out the Quick Check app across its stores in 1998. Since then, the application – run on early generations of Zebra personal shopping devices – has become hugely popular with its customers. In line with its reputation as a technology innovator, Waitrose set out to further enhance its self scan platform and increase the synergies between its in-store and online services – and it has succeeded.
Challenge

Waitrose was looking to improve the shopping experience with the introduction of a modern personal shopping device that could run more advanced and intuitive applications. It asked Zebra to help it create a powerful standardized technology platform across its store estate.

Benefits / Outcomes
Waitrose has seen an increased usage of personal shopping services. In fact, the retailer seamlessly coped with a huge spike in usage during the COVID-19 pandemic, as many people switched to the service to minimise contact. It now maintains a powerful platform to offer new services, give customers an easy way track and control their spend, and expedite checkouts.