Accessories
Mobile Computer and Tablet Accessories
Boost the Durability and Functionality of Your Enterprise Mobile Computers and Tablets with Versatile Accessories
From convenient belt holsters and protective covers to reliable power supplies, durable USB cords and extended batteries, to specialized snap-ons, the portfolio of accessories extends your capabilities, and enables you to lower the total cost of ownership of Zebra mobile computers and tablets.
Ready for the Next Step? Contact One of Our Partners Today.
Mobile Computer Accessories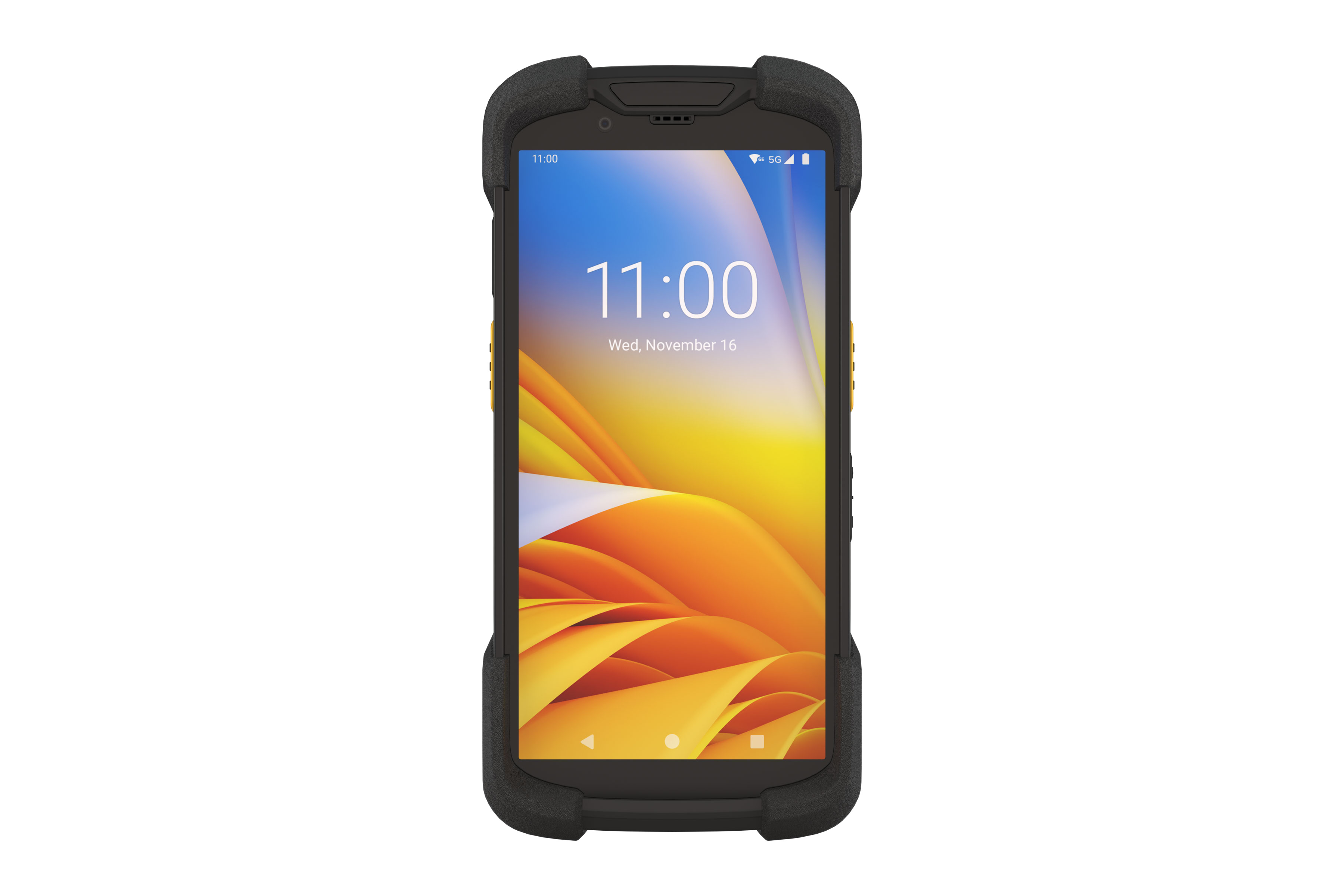 TC73/TC78
Step up to the TC73/TC78 and step into the new world of mobility with Zebra's most rugged and most powerful enterprise handheld mobile computers. These new generation devices are loaded with all the latest technologies you need to empower your business with a new generation of mobile solutions to take productivity and customer care to a new level.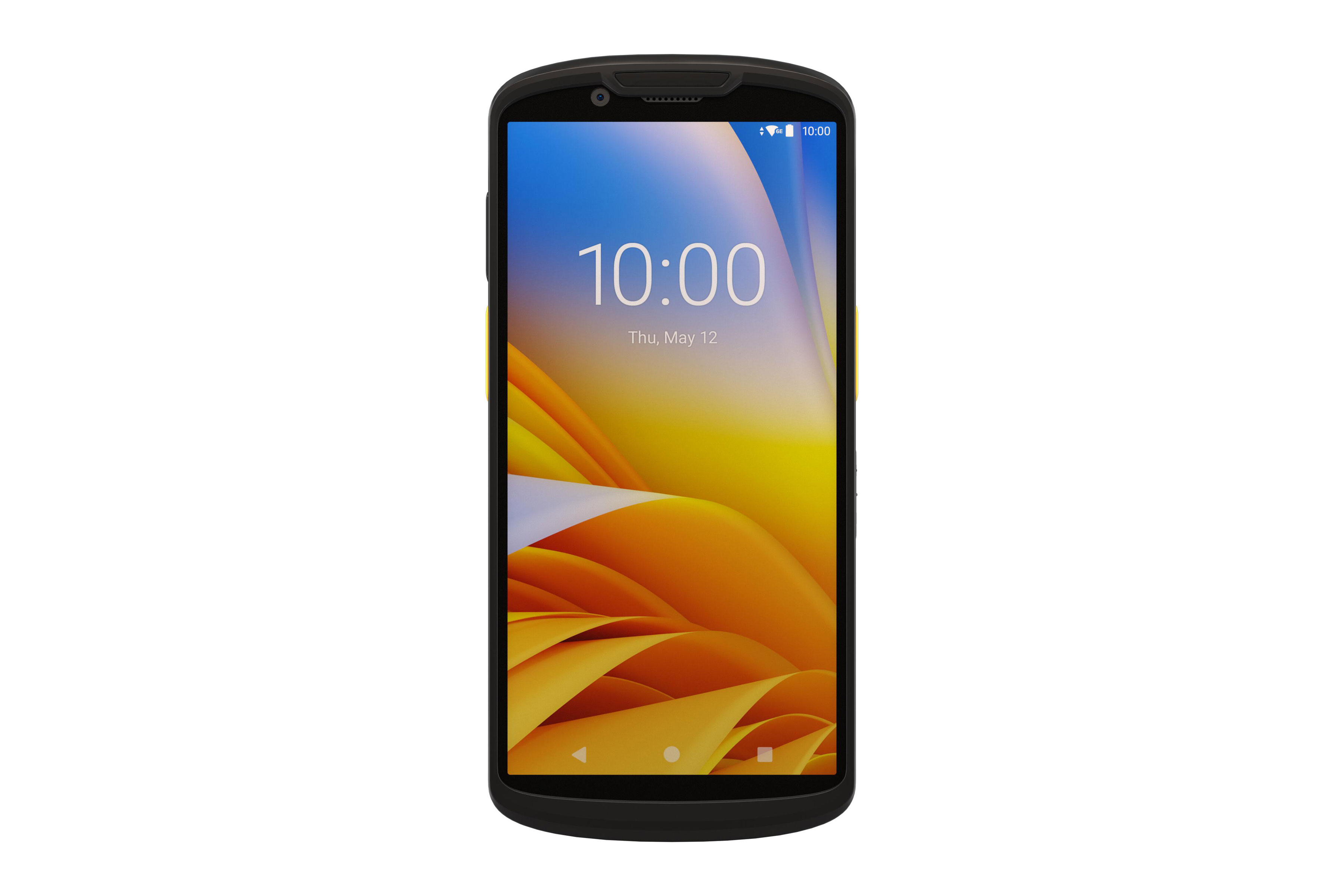 TC53/TC58
The TC53/TC58, the new generation of the Zebra TC5X series mobile computers, is designed to do more. New hardware, new solutions, new sensor technologies, 5G and Wi-Fi 6E and software innovations that redefine mobile computing performance. And new manufacturing technologies make the TC53/TC58 thinner and more durable.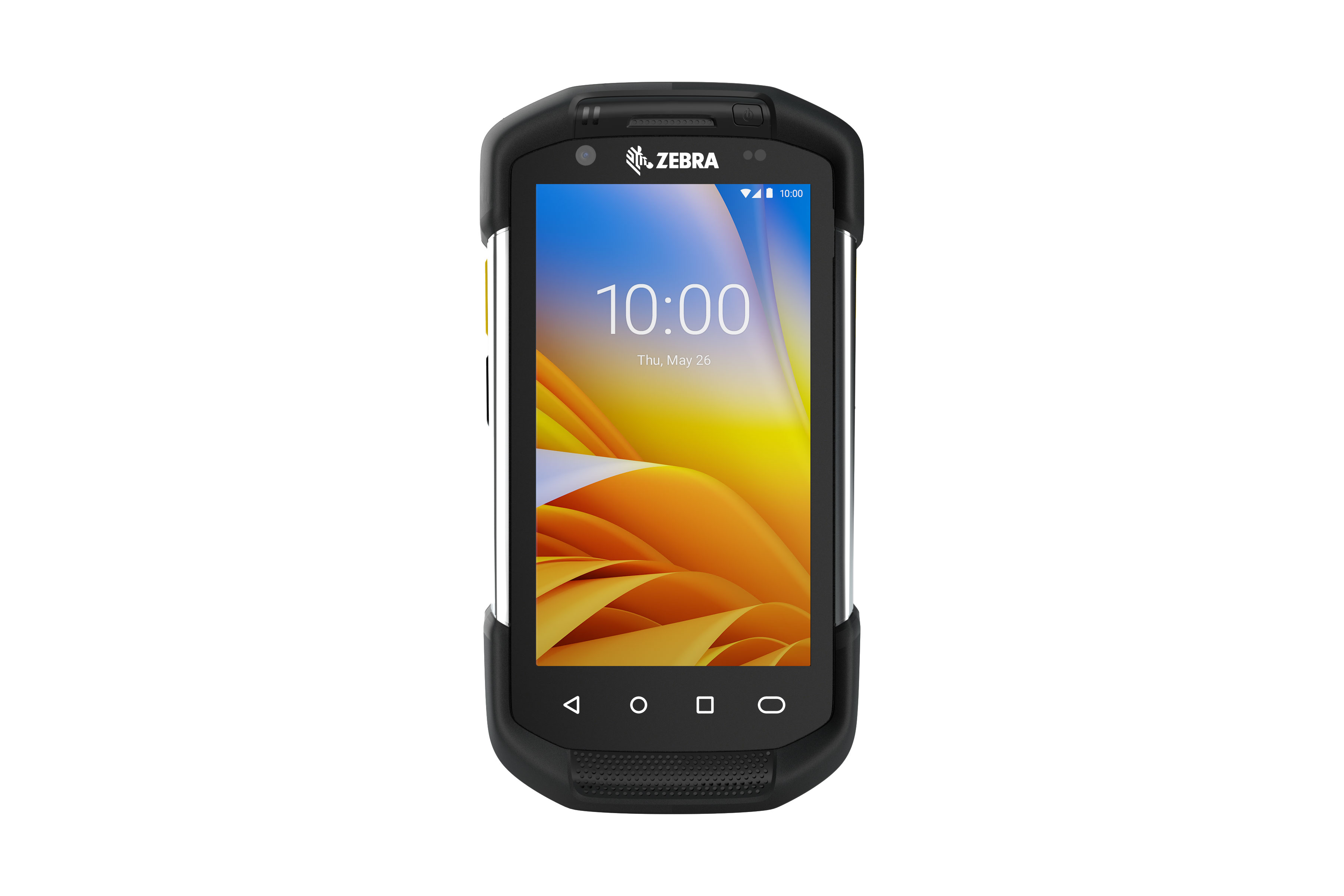 TC72/TC77
The TC72 and TC77 Android Mobile Computers builds on the highly successful TC70/TC75 Series family of products to create the ultimate ultra-rugged all-touch mobile computers for inside and outside the four walls – a smartphone experience for maximum simplicity, construction designed to withstand years of the toughest everyday use and abuse and a platform that offers more capabilities than any other device in this class.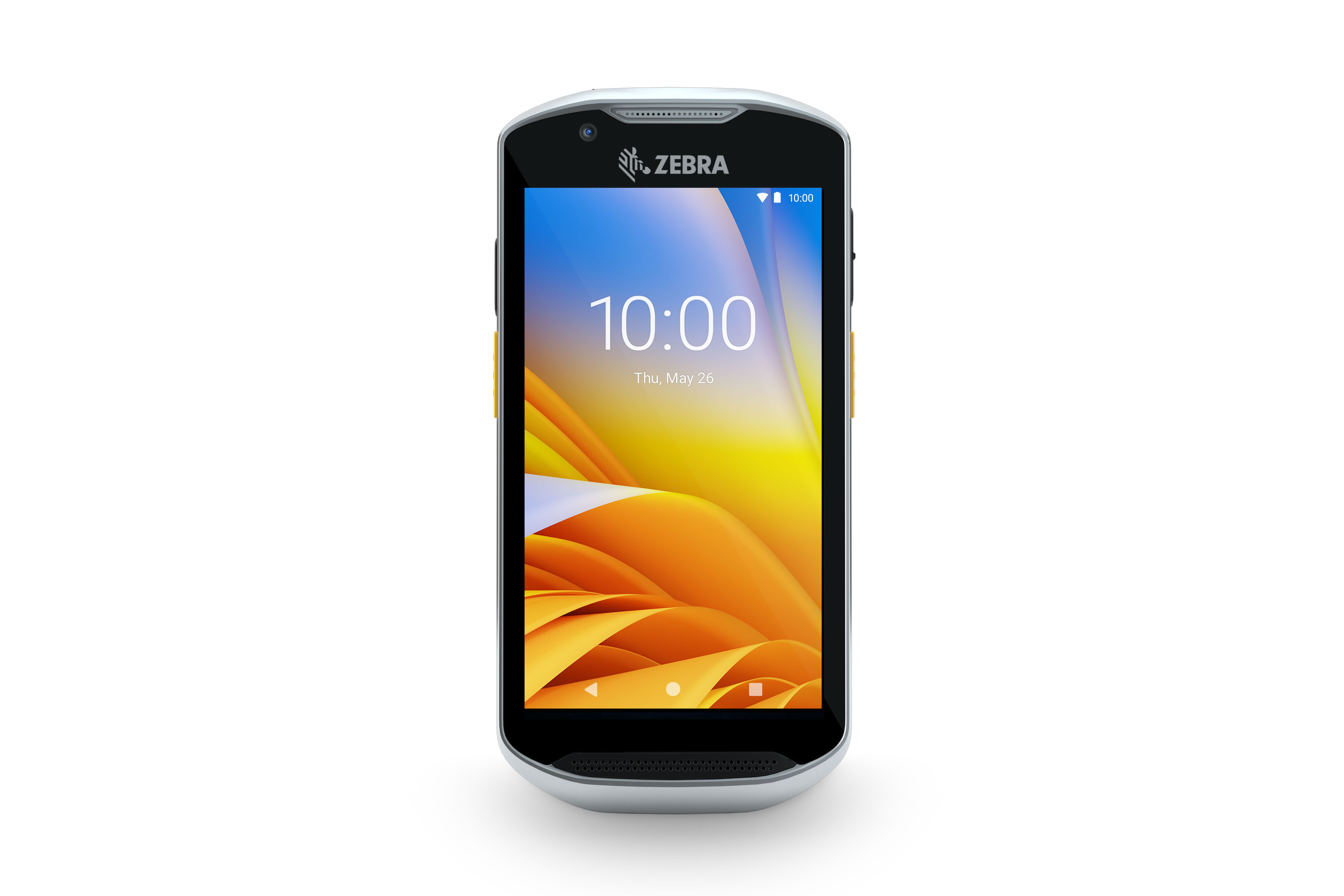 TC5X Series
The TC5X Series - the Wi-Fi only TC52x with Wi-Fi 5 (802.11ac), the Wi-Fi only TC52ax with Wi-Fi 6, and the Wi-Fi 5/cellular TC57x deliver the ultimate in rugged design, performance, and ease of use to deliver the ultimate in enterprise-class mobile computing for workers inside and outside the four walls. Your workers get all the features they need to maximize productivity, improve staff enablement and deliver the ultimate in customer service.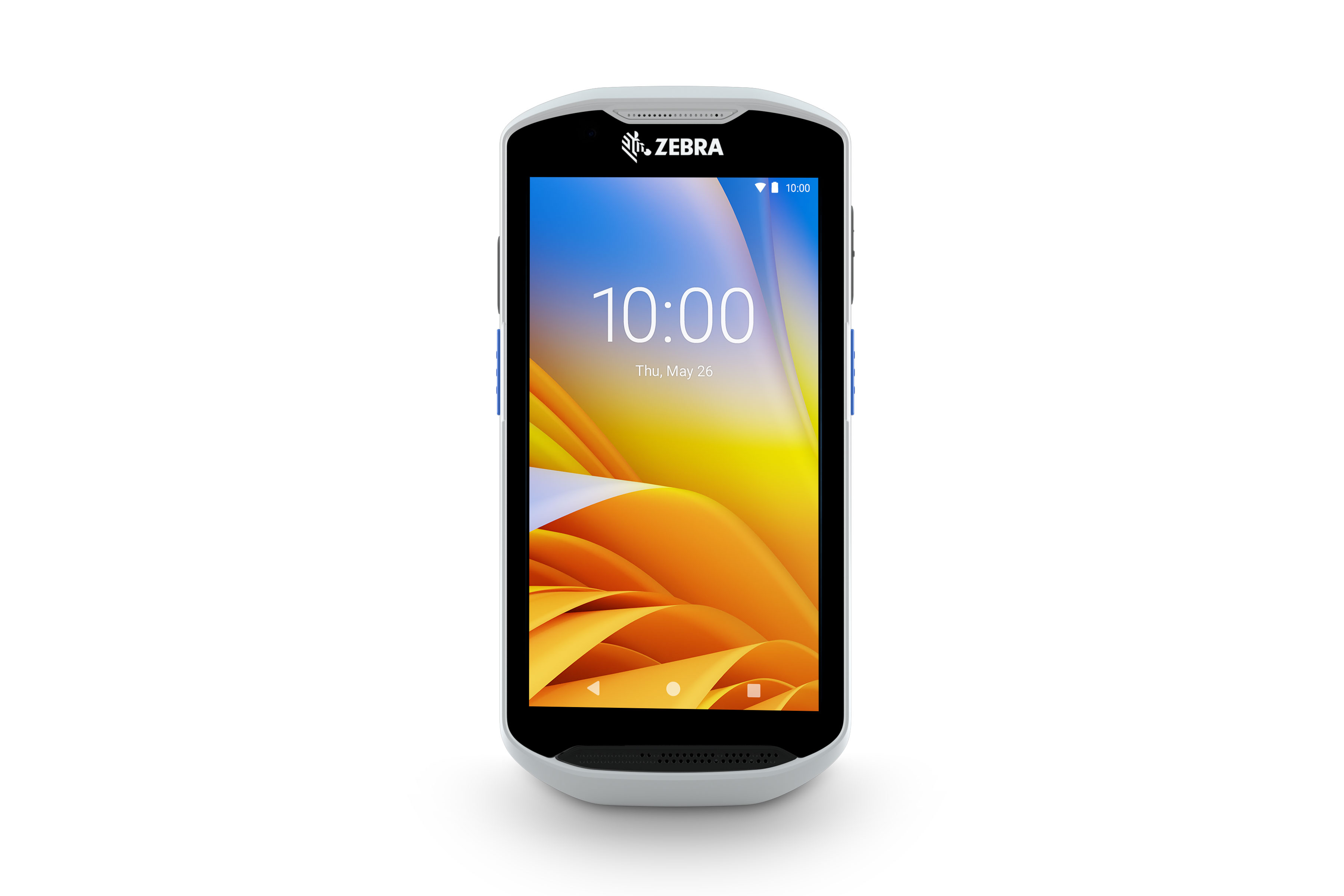 TC5X-HC Series
The TC52X-HC Series offers two models that help caregiver's complete tasks faster and more accurately to improve the quality of care and the patient experience — the TC52x-HC and the TC52ax-HC with Wi-Fi 6. With these products in hand, your caregivers can complete tasks faster and more accurately, enabling the delivery of the ultimate quality of care and patient experience.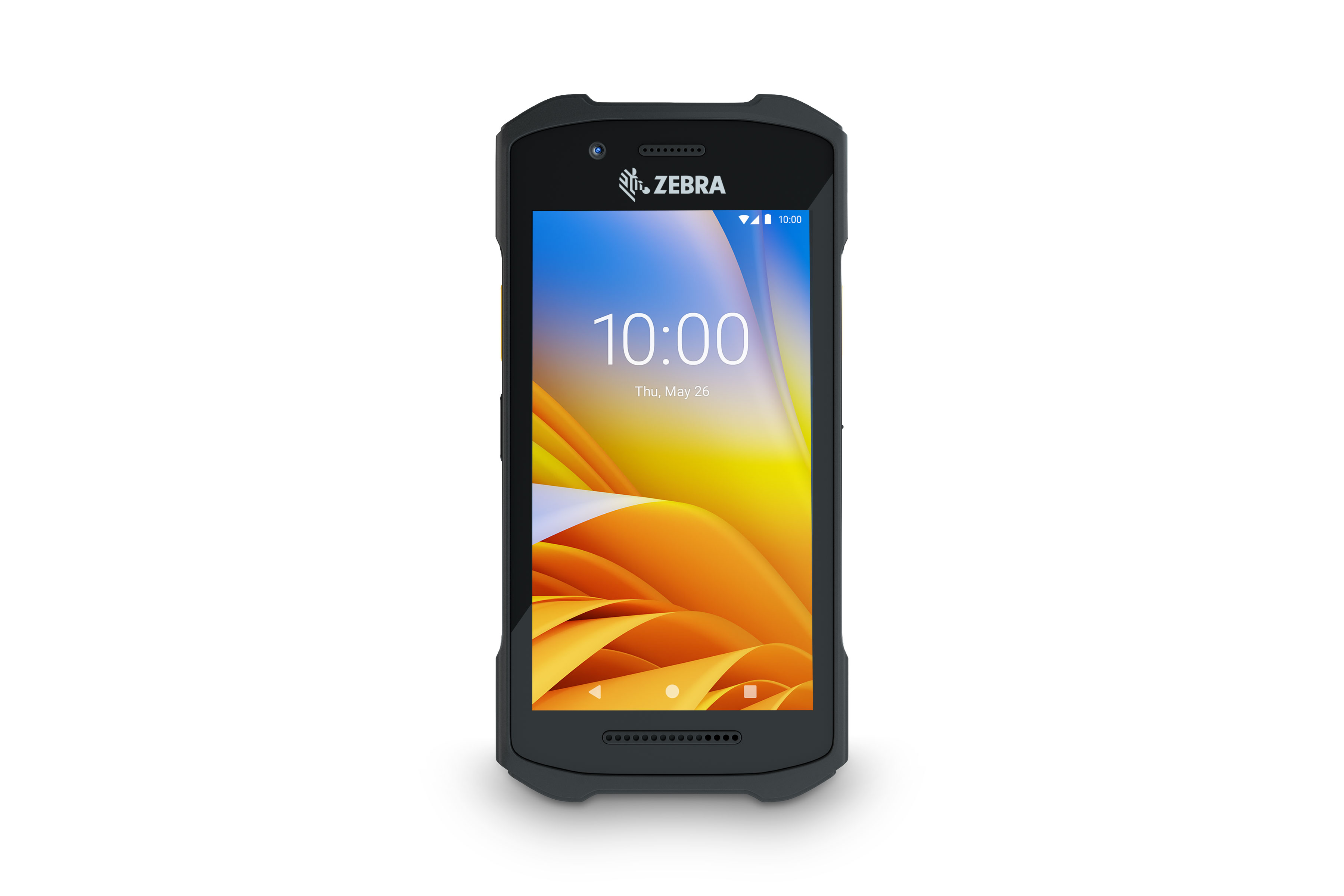 TC21/TC26
Considering low-cost mobile phones for your workers? Step up to the business-class durable TC21/TC26 Touch Computers—without stepping up in price. Choose the connectivity your workers need – the Wi-Fi-only TC21 or the Wi-Fi/cellular TC26. Then choose the features that will allow your workers to improve task accuracy and on-the-job efficiency.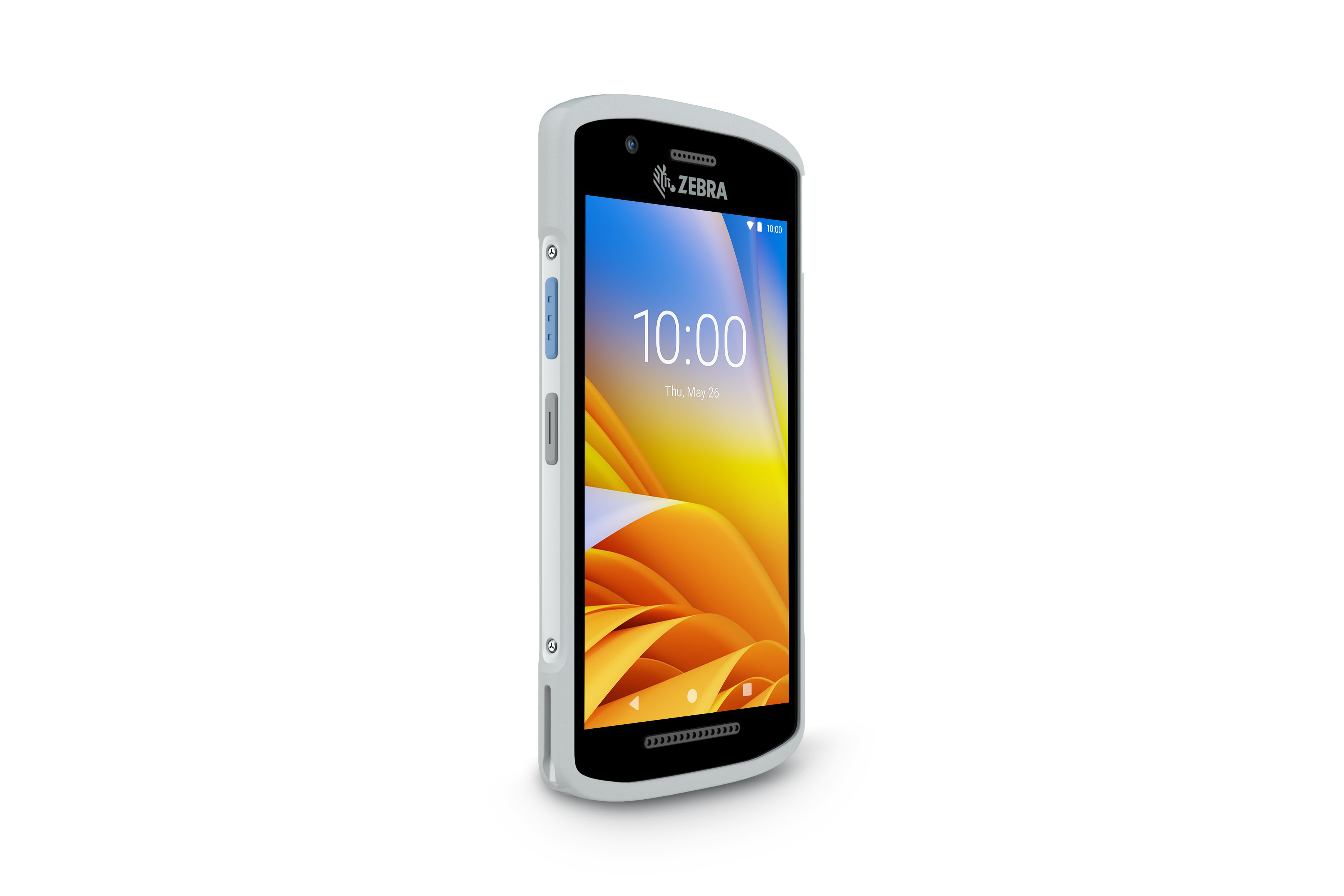 TC21-HC/TC26-HC
With the affordable Wi-Fi-only TC21-HC and Wi-Fi/cellular TC26-HC mobile computers, you can give all your clinical and non-clinical healthcare workers the tools they need to deliver the highest quality patient care by improving efficiency and task accuracy for nurses, home healthcare caregivers and the many crucial workers in environmental services, facilities and materials management, patient transport, hospital food service and more.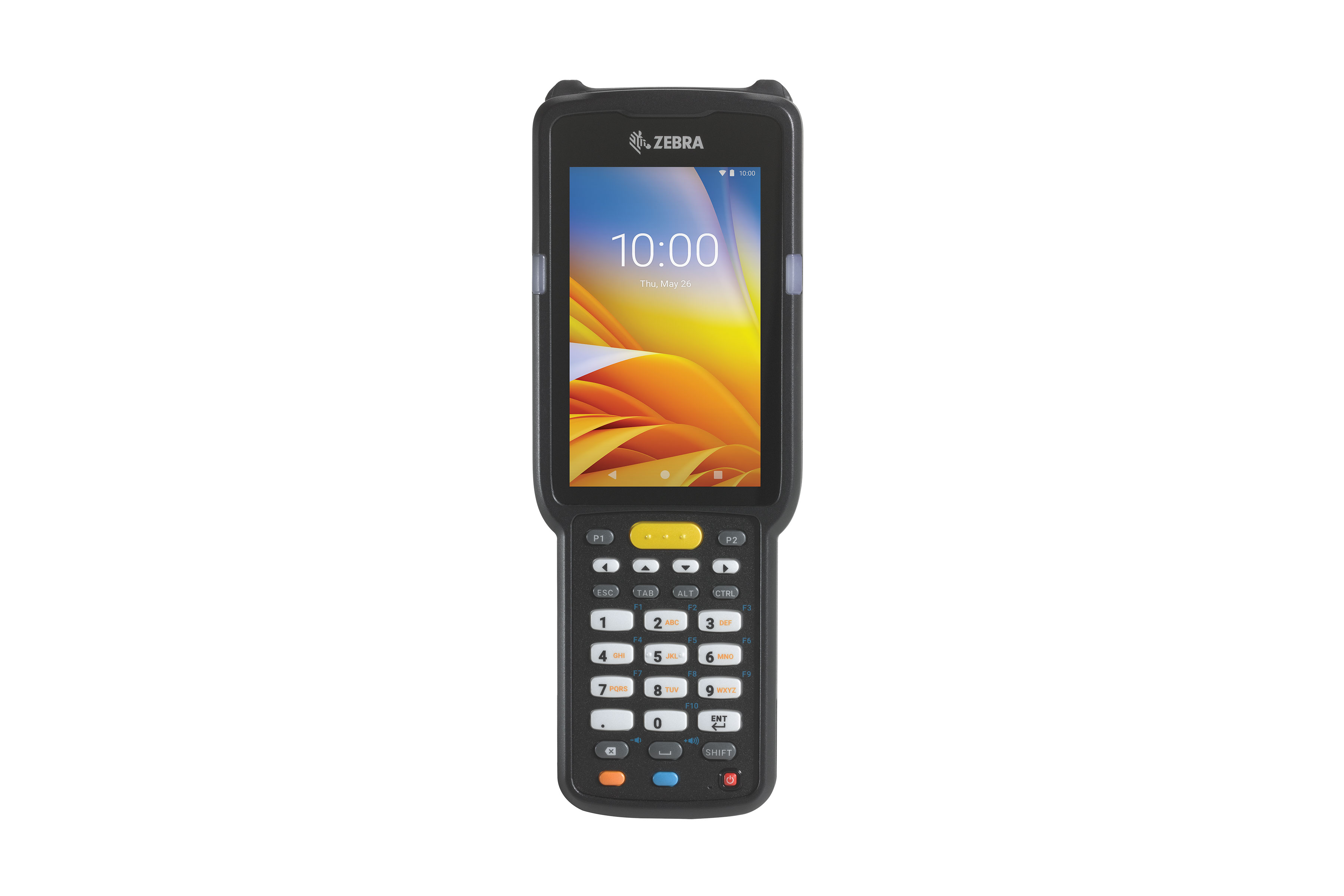 MC3300 Series
The MC3300 Series makes it easy to migrate to the next generation in mobility business platforms—Android. The same operating system that took the consumer world by storm is now fortified for business, providing a next-generation platform for warehouse mobility.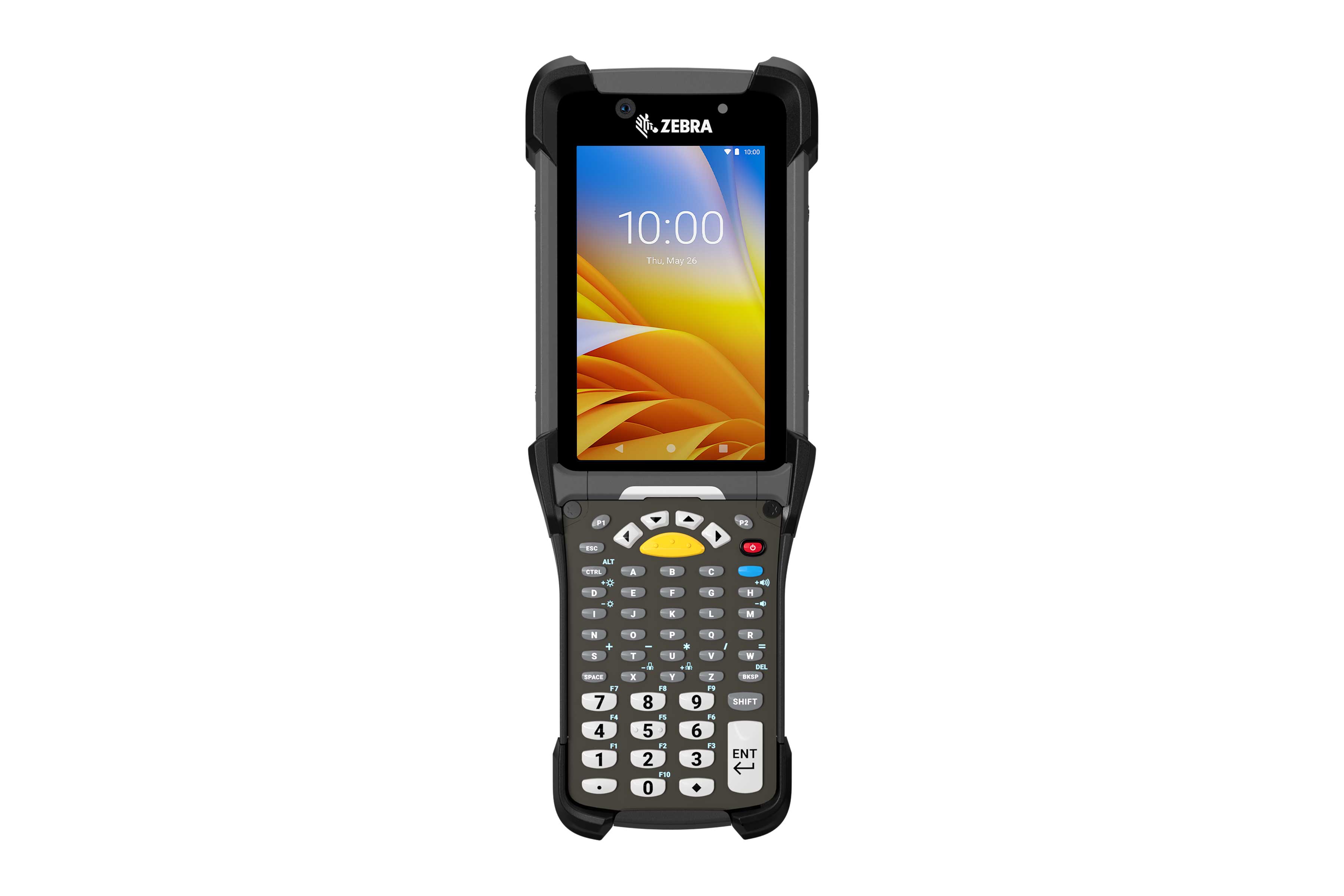 MC9300
Representing the next generation of the world's best-selling and most trusted enterprise mobile computer family, the MC9300 builds on the MC9000 Series and makes it even better. It delivers unsurpassed power and performance while continuing the legacy of rugged, reliable construction and superior all-day comfort.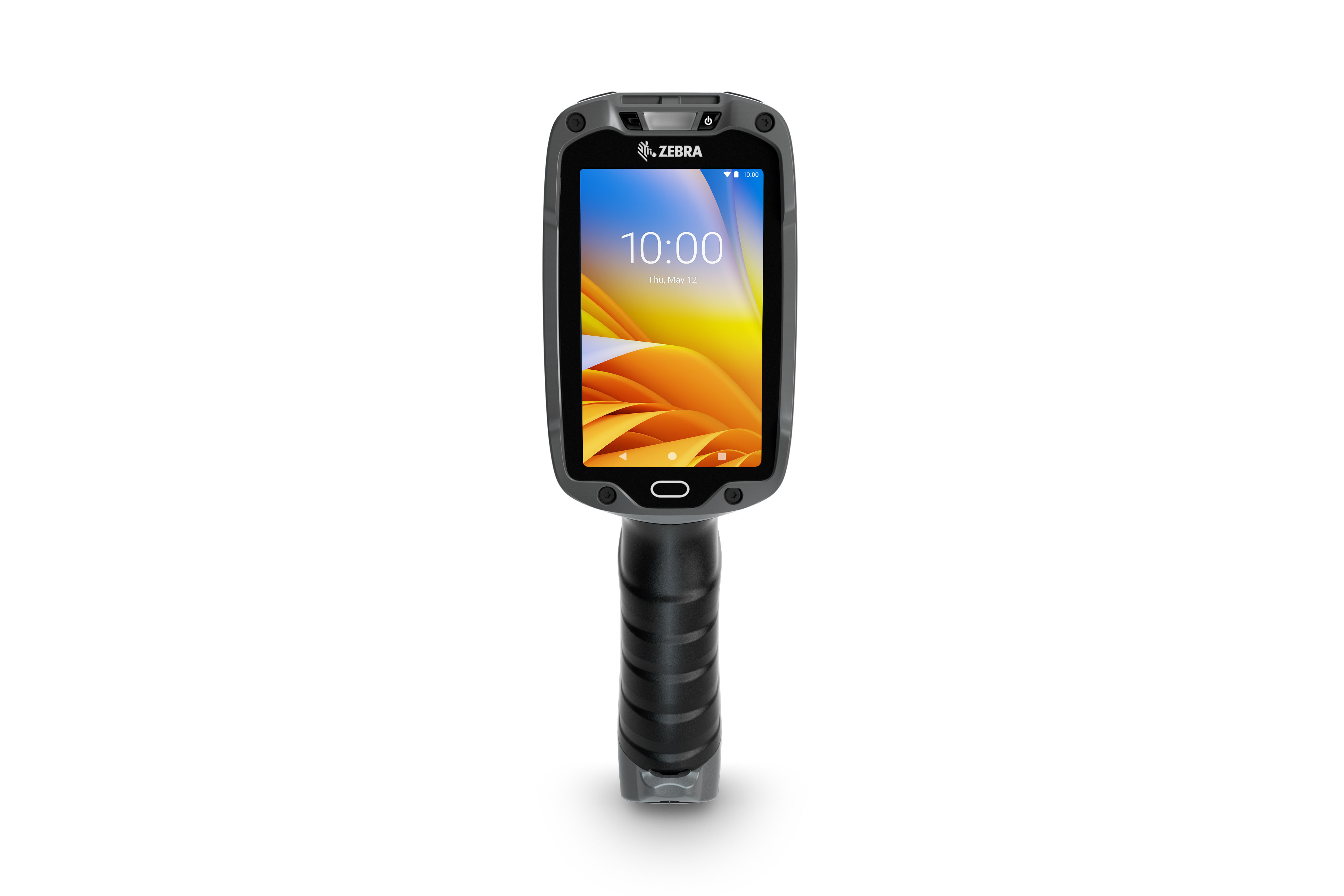 TC8300
It's the ground-breaking all new warehouse mobile computer designed to deliver revolutionary productivity increases in the warehouse. In fact, on average, it saves 14% per worker versus traditional form factors – it's like gaining an extra hour of productivity, per worker, per day. And it's the only device on the market that simplifies it all — how your workers physically use the device and interact with your warehouse application.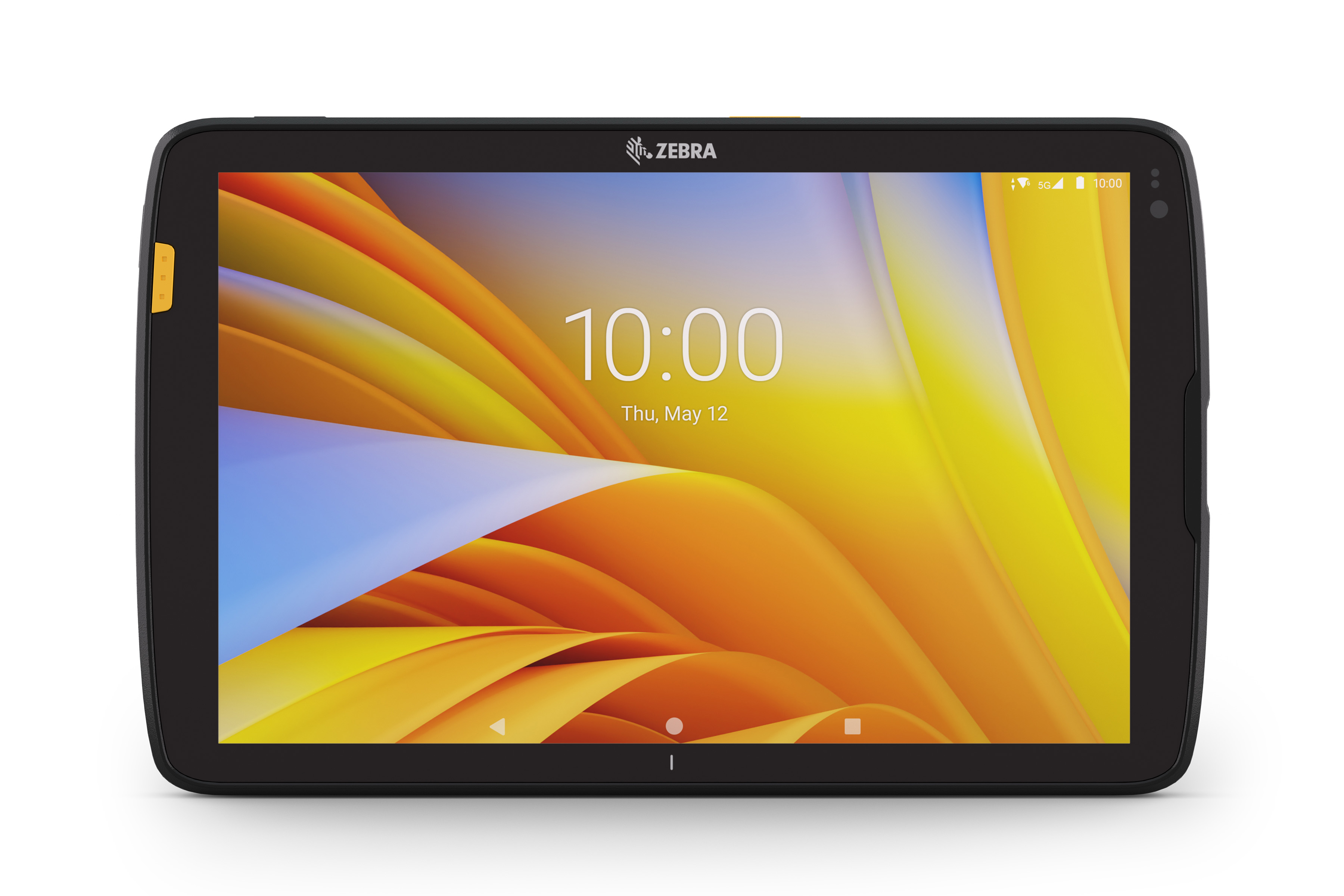 ET4X Series
While the ET40/ET45 have everything you need to do business right out of the box, you can tailor these tablets for any job by adding a mix of enterprise class accessories. Get everything you need to make these tablets easier to carry, more rugged and more versatile through solutions that add new capabilities.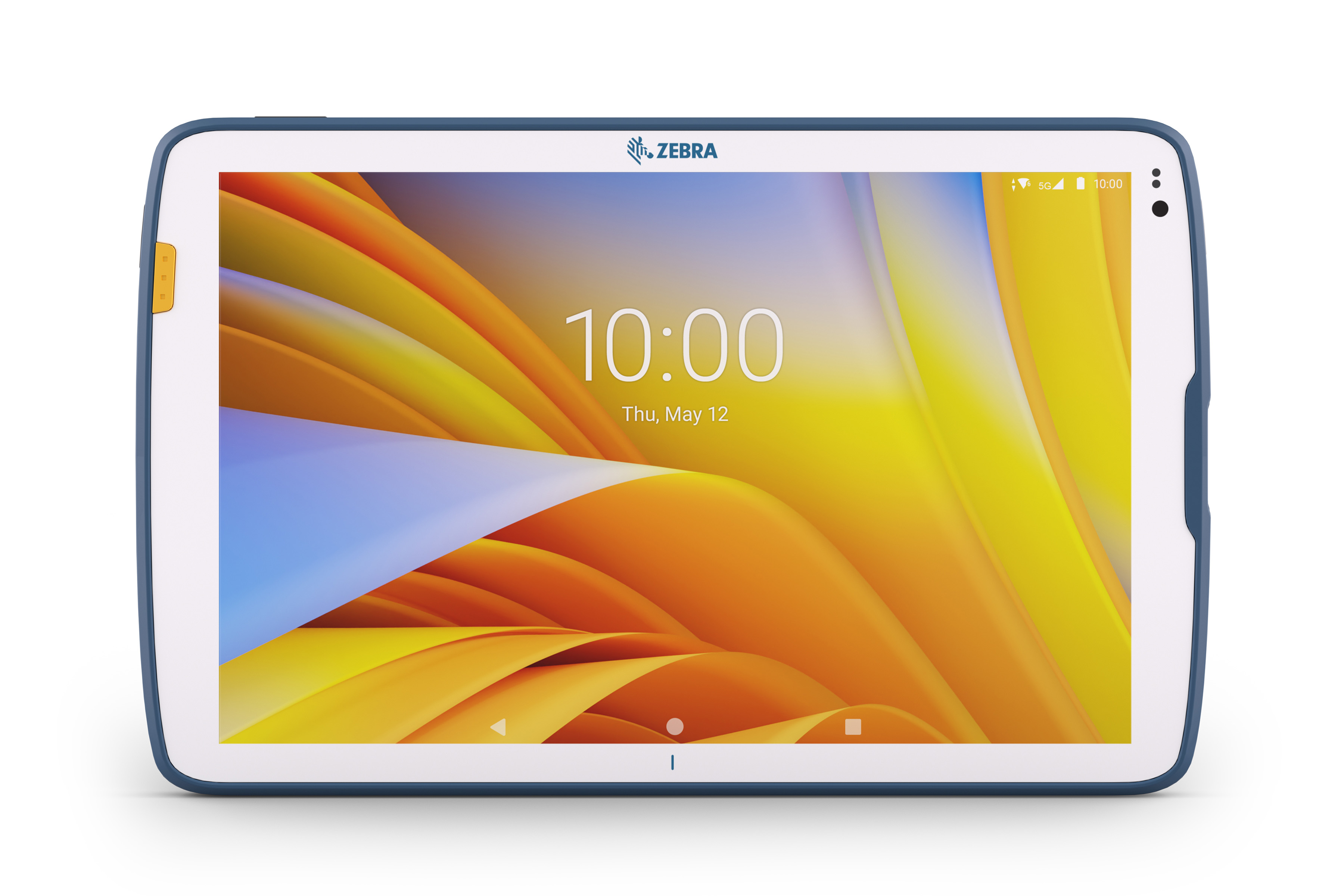 ET4X-HC Series
While the ET40-HC/ET45-HC have everything caregivers need to improve staff efficiency, care quality and patient experience right out of the box, you can tailor these healthcare tablets for any job inside or outside the medical facility by adding a mix of enterprise-class accessories. Get a hand strap for enhanced portability, charging cradles to simplify backroom management, mounting hardware to mount at patient bedside, and more.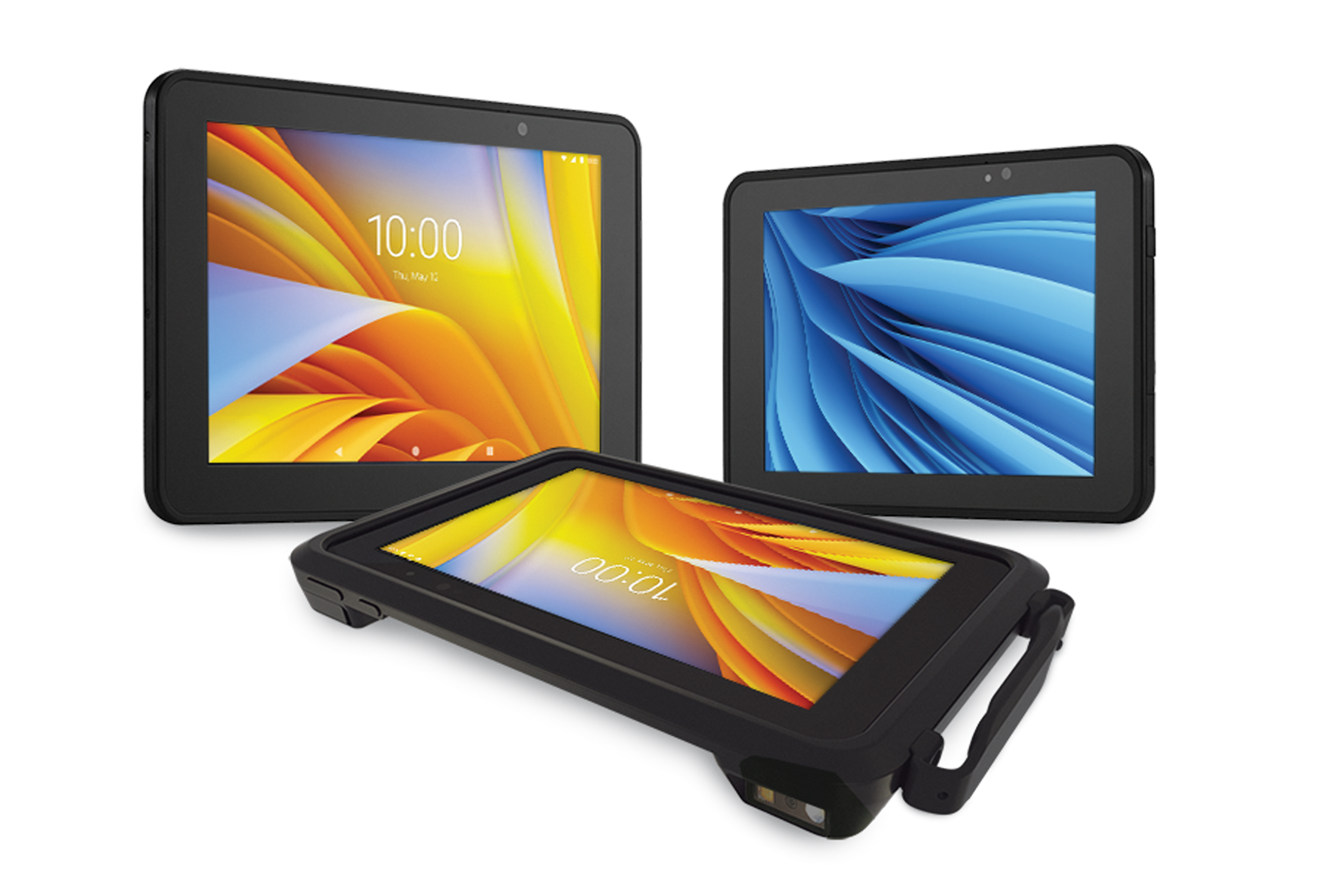 ET5X Series
The ET5X series is engineered from the inside out to handle all day everyday business use. Tailor your ET5X to your way of working with a comprehensive suite of accessories. Increase its durability, portability, functionality and more. Build the perfect ET5X solution for your specific workflows.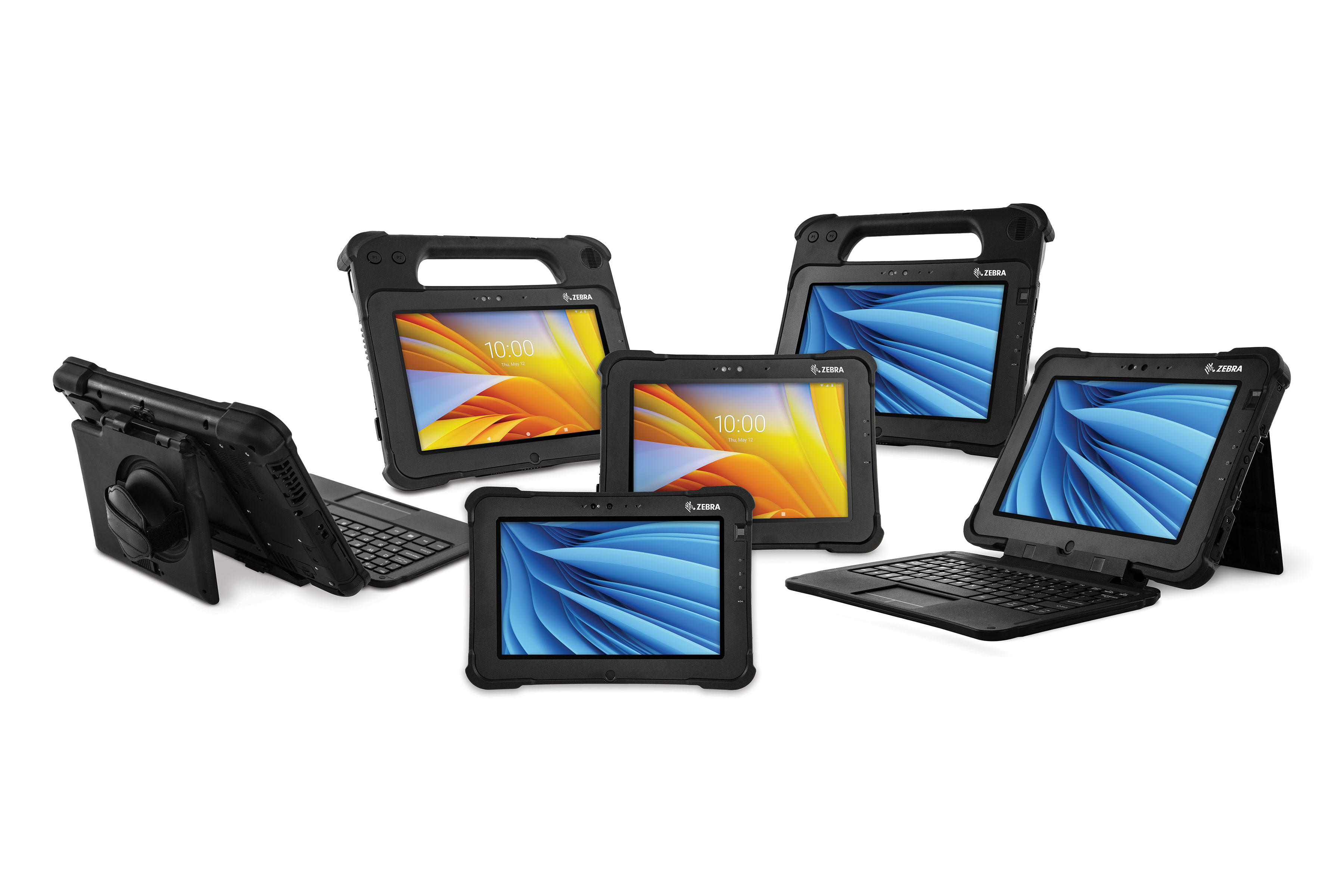 L10 Series Rugged Tablet
The L10 rugged series offers a variety of tablet configurations and a shared accessory ecosystem that sets the standard in office, vehicle and field-based computing. Building the perfect mobility solution for your most critical business applications is easy with the versatile L10.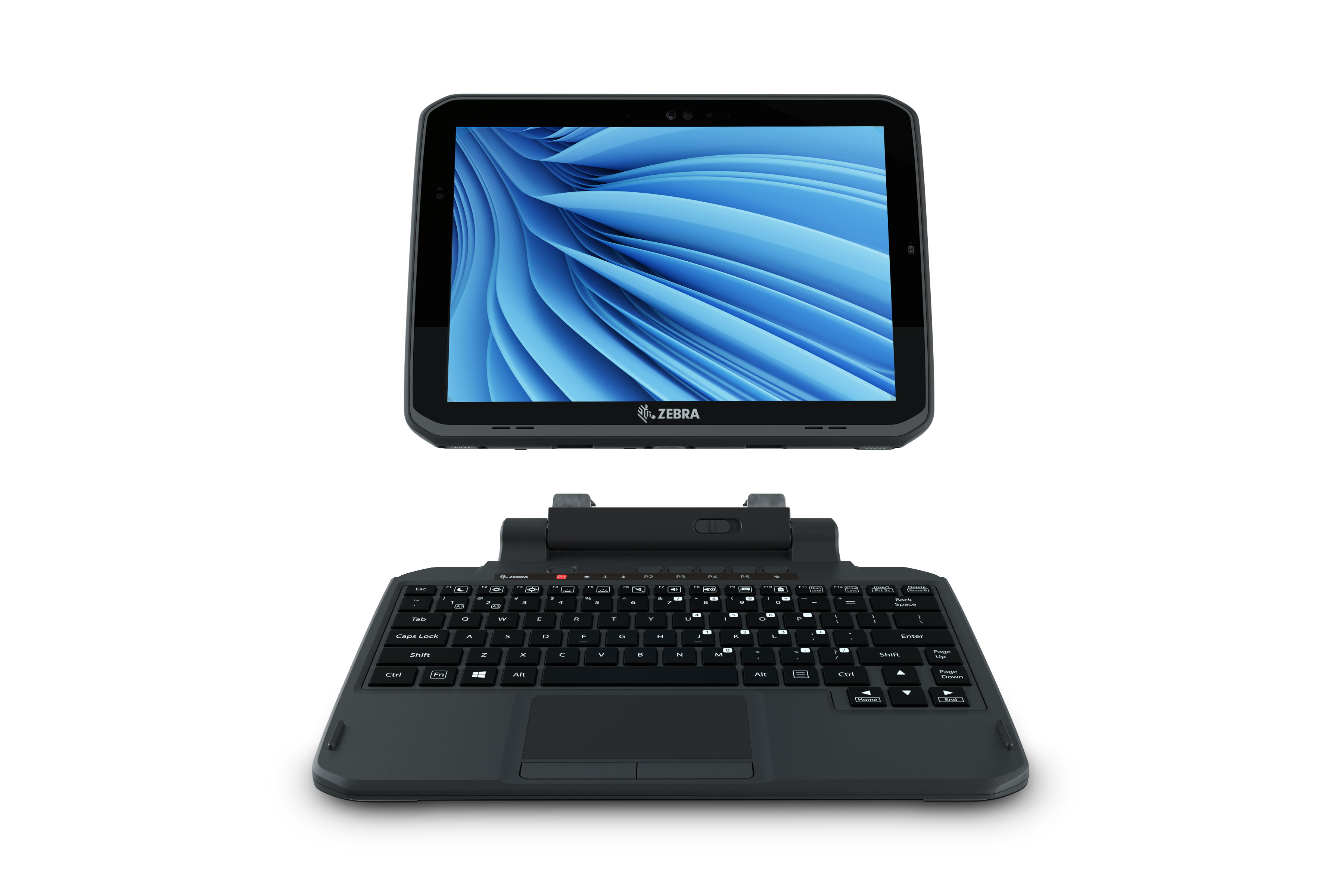 ET8X Rugged 2-In-1 Tablet
The ET8X offers mission critical workers the flexibility your workforce demands acting as a standalone 12" tablet or laptop replacement with detachable fully functioning keyboard. Tailor your ET8X solution for inside a vehicle, out in the field or inside a facility with its comprehensive suite of accessories.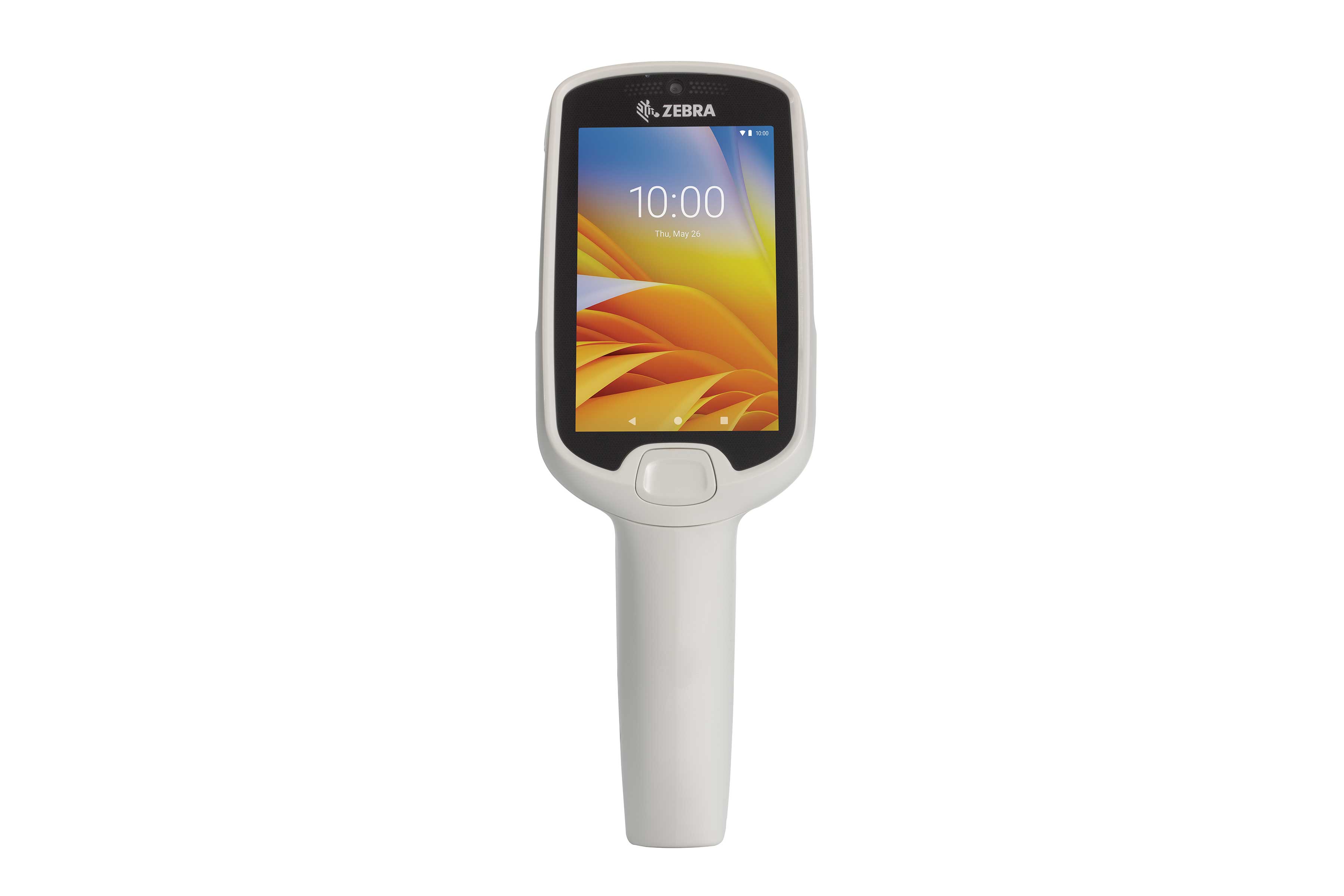 PS20 Personal Shopper
Give your customers the ultimate shopping experience in your store with the device that delivers the most value – the PS20 Personal Shopper.
Wearable Computer Accessories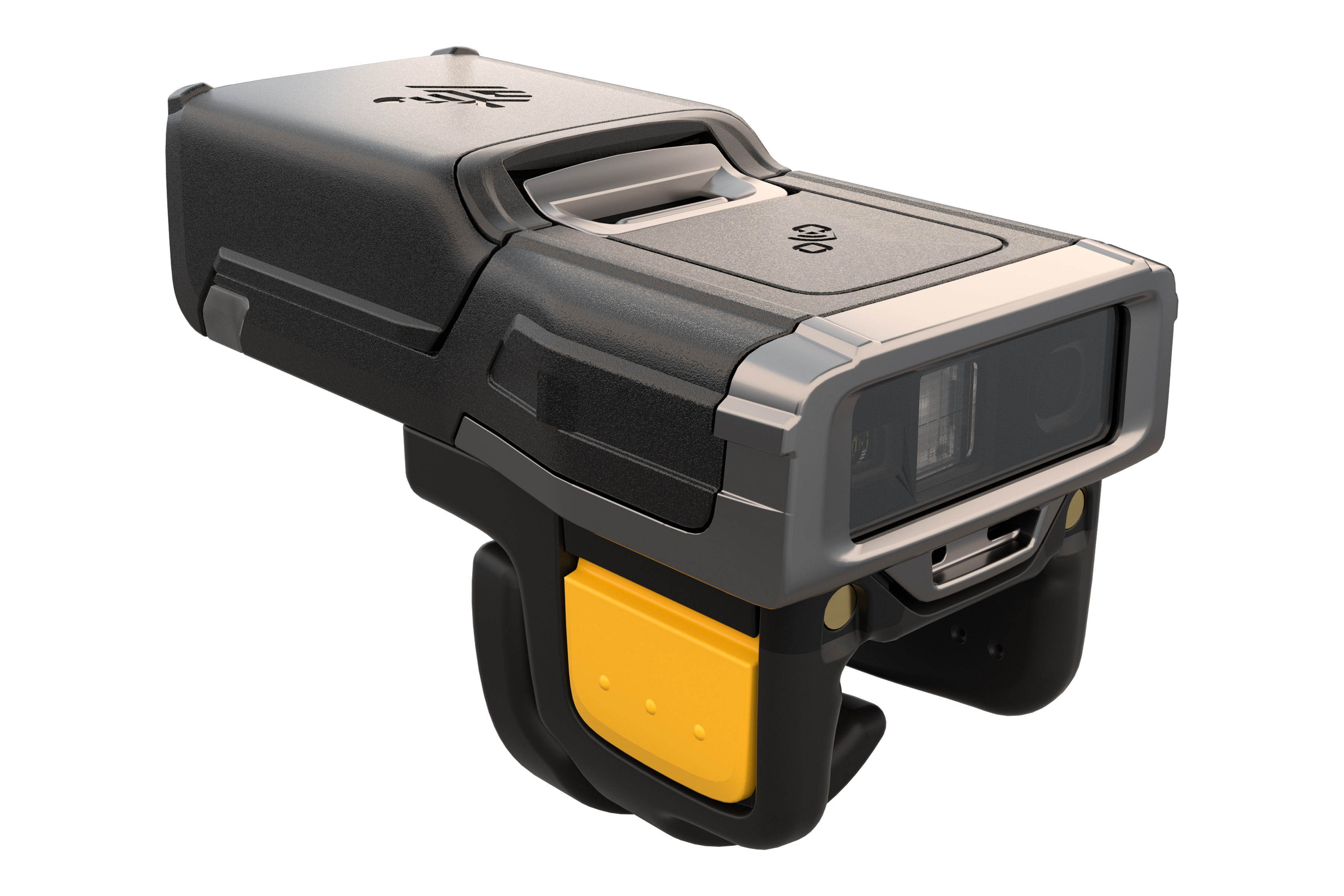 RS6100
This small and practically weightless wearable scanner offers an advanced multi-focus scan engine that captures 1D and 2D barcodes in virtually any condition at close range and up to 40 ft./12.2 m away, with five interchangeable wearing options, plus a rugged design you can use anywhere—from warehouse aisles, freezers and coolers to the seat of a fork truck or out on the dock in rain, snow, blazing summer heat and subzero winter cold.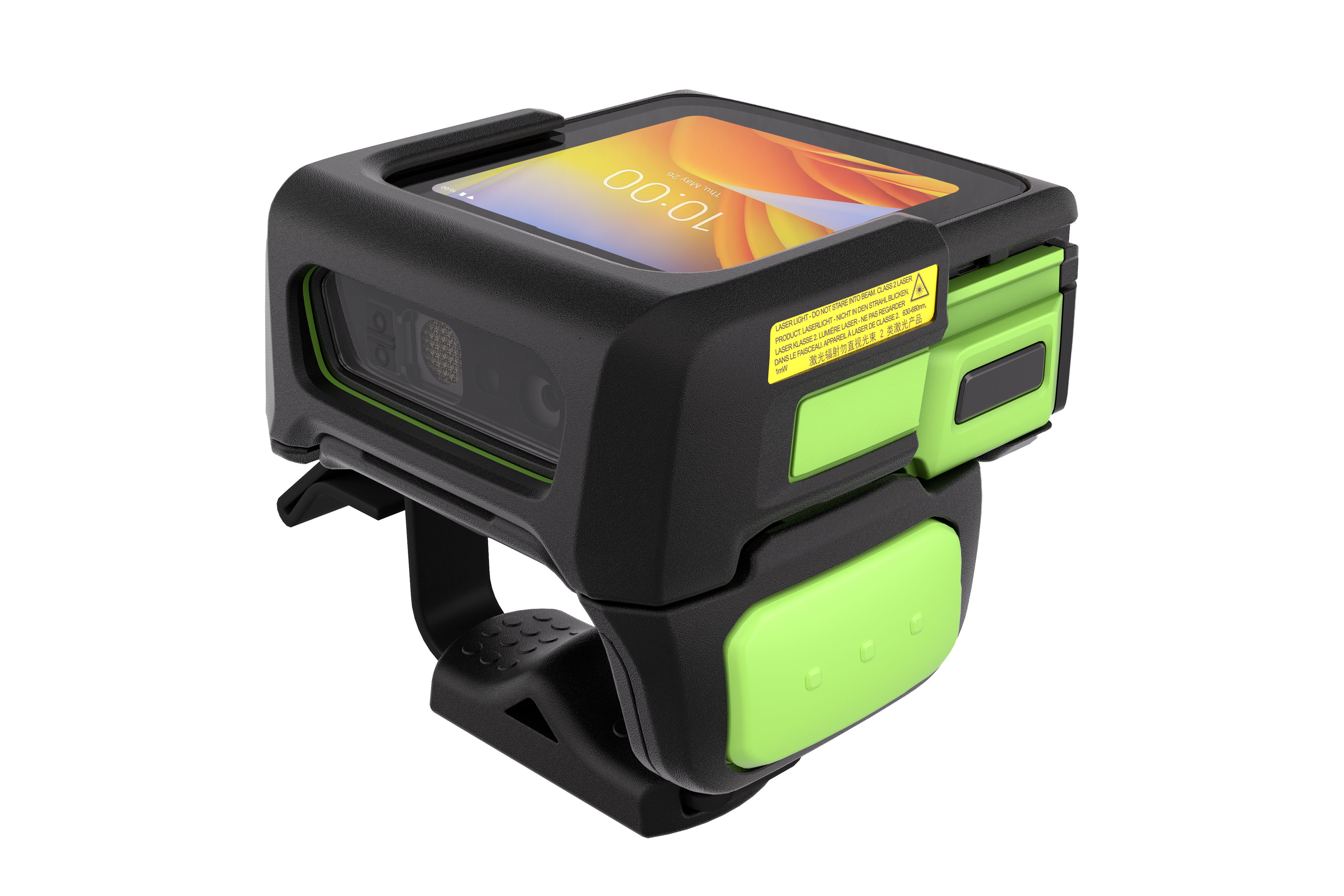 WS50
Connect your disconnected task workers with Zebra's WS50—the world's smallest all-in-one Android enterprise-class wearable mobile computer. It's rugged, modular and at home everywhere—from manufacturing and warehousing to retail and hospitality.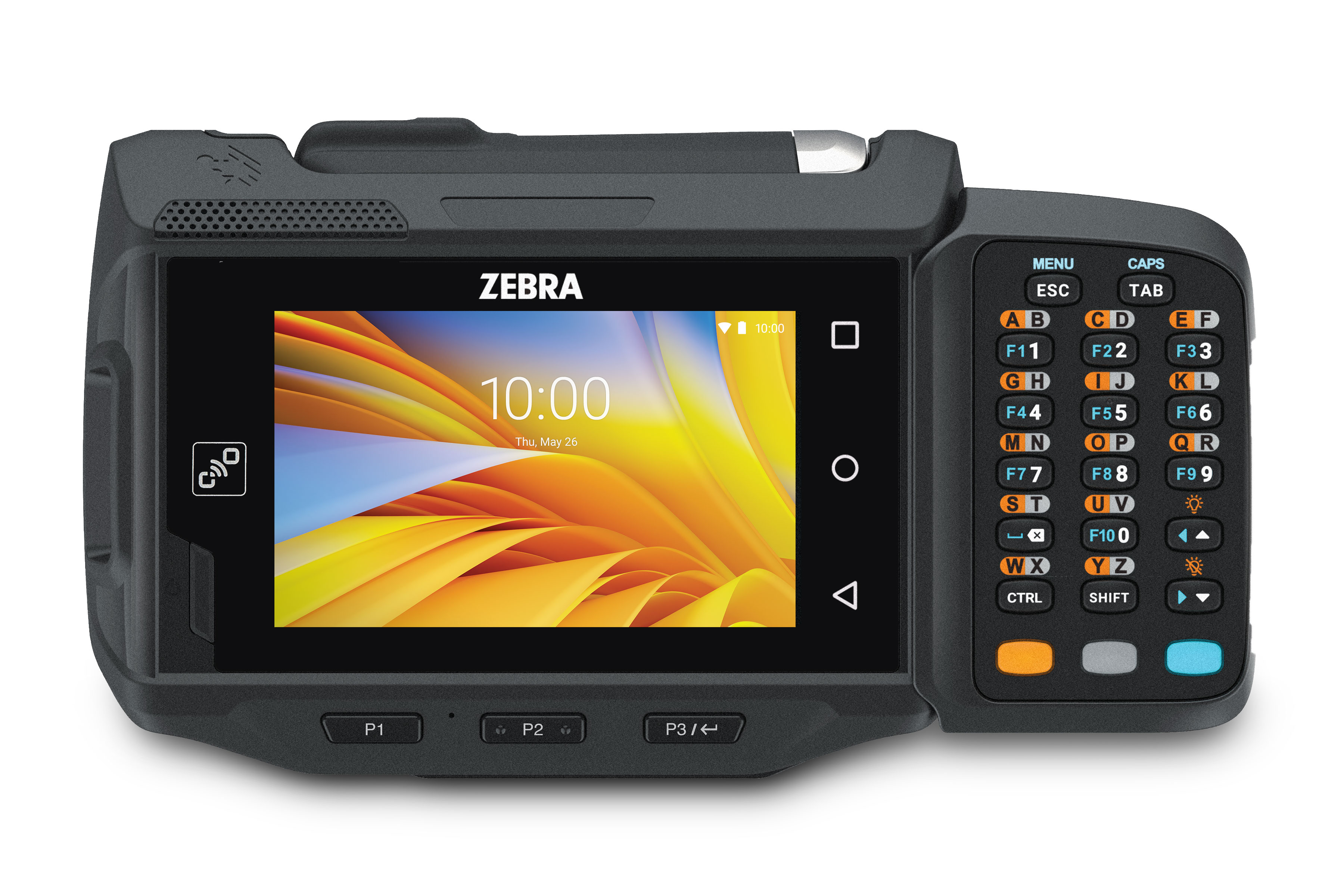 WT6300
Superior ergonomics and a complete suite of enterprise-class accessories bring unmatched hands-free comfort to this lightweight, rugged device. The best-in-class micro-adjustable mounting system eliminates pressure points and creates a perfect fit on virtually any sized arm, the optional keypad accessory provides a familiar interface for manual keyed input, and more. In addition, you can preserve your existing WT6000 investment since the WT6300 is backwards compatible with the WT6000 accessories.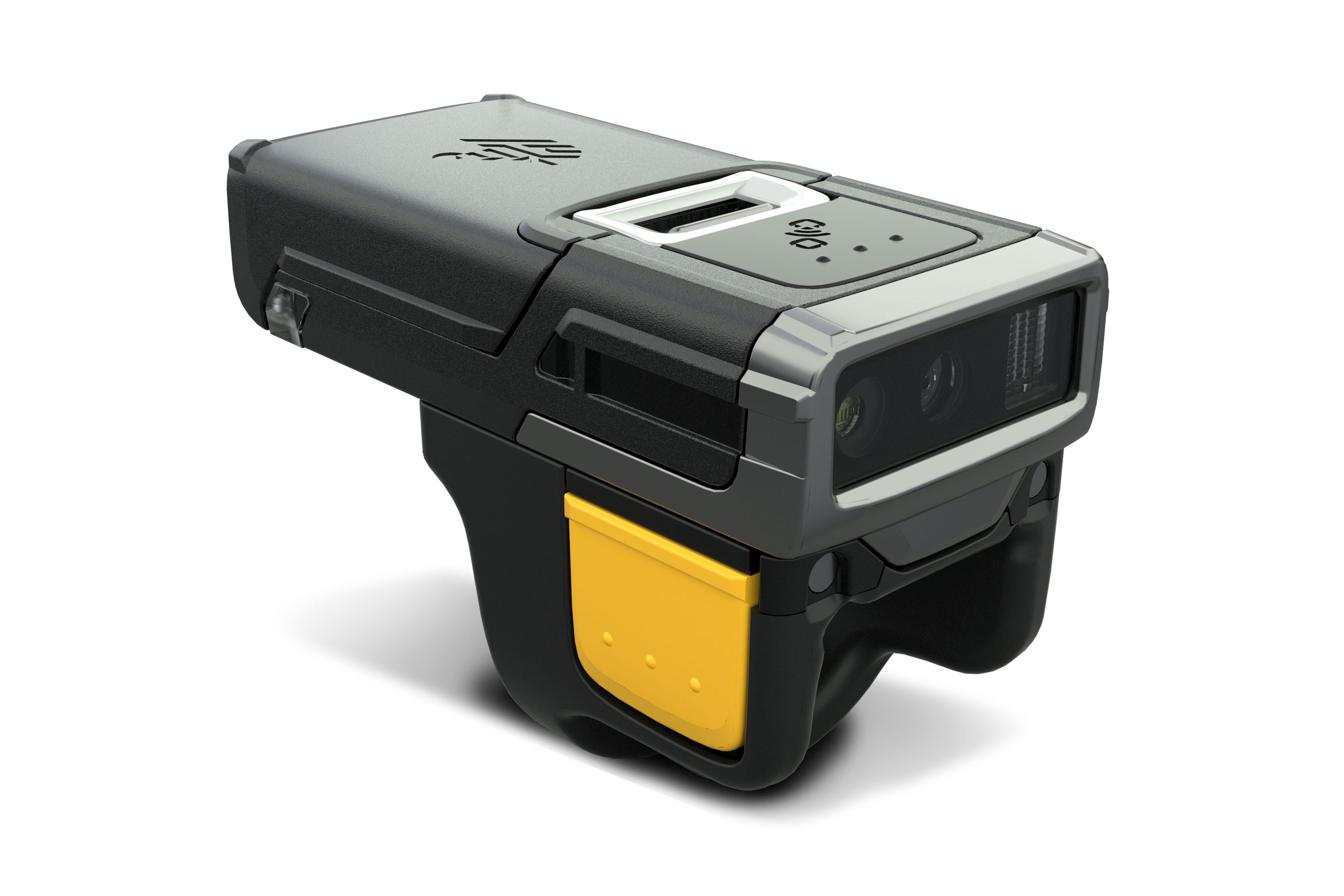 RS5100
The next generation in wireless ring scanner design, ergonomics, ruggedness, performance and versatility, ready to boost workforce productivity with hands-free scanning in your warehouse, distribution center, manufacturing floor or retail front and back room.
Vehicle Mounted Computer Accessories
Vehicle Mounted Computers
With Zebra's vehicle mounted computers, you can give operators in material handling vehicles mobile access to the desktop applications they need to complete tasks faster and more accurately. You can get full Windows or Android support in a super-rugged design built for your toughest indoor and outdoor environments — from warehouses and distribution centers to airports, seaports, railway yards and more. And, you'll get the fastest wireless connections available to keep workers connected to your data and business applications.
Didn't See Your Mobile Device or Accessory Here? Contact One of Our Partners for the Most Current Accessories List for All of Our Devices.